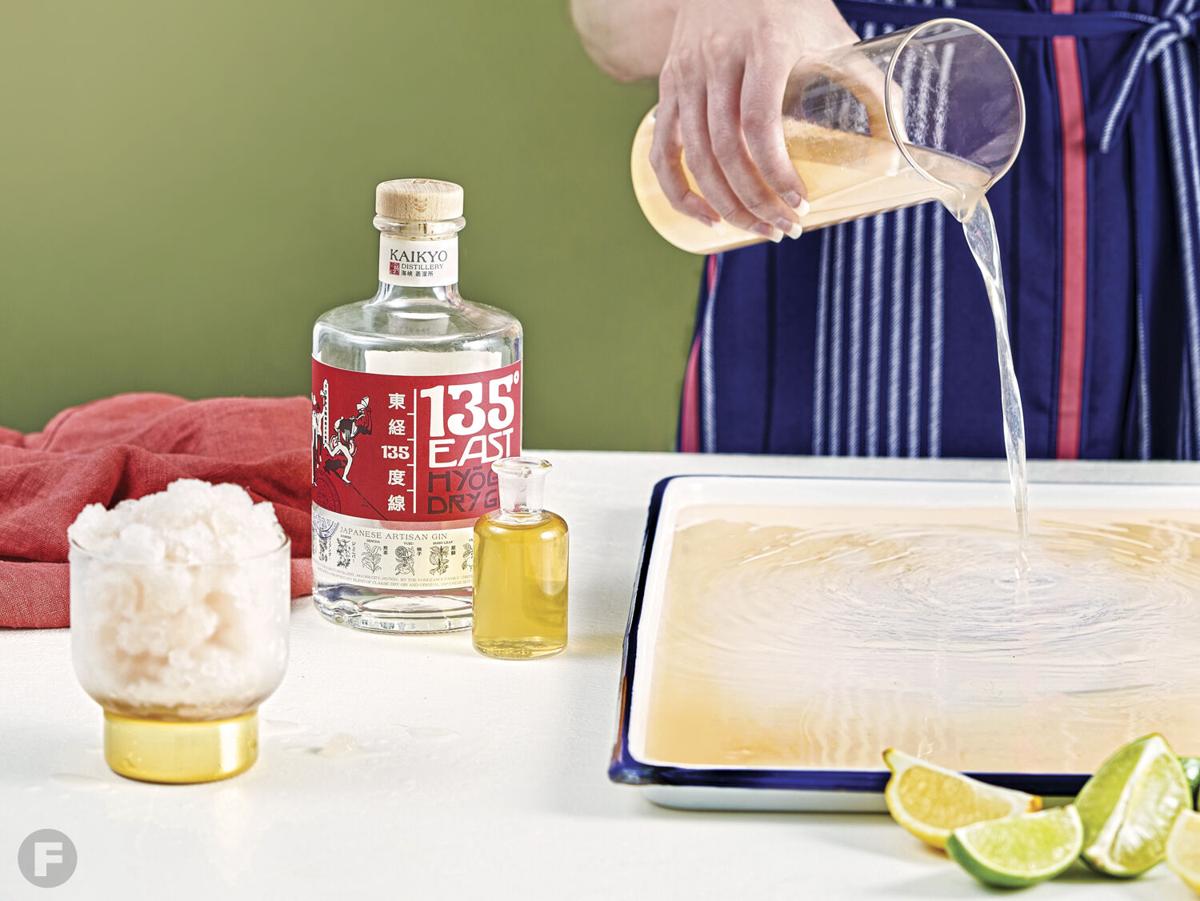 A spirit like no other.
What is it?
Japanese gin differentiates itself simply but effectively: While American gins are typically juniper-forward and layered with strong botanicals, Japanese versions push juniper into the background and allow the clean, clear essence of gin to shine. Its botanicals are subtle and hyper-regional – you might detect layers of sakura blossom, green tea, yuzu, lime, sansho pepper, hinoki or shiso, depending on the maker. Each botanical is distilled separately to achieve the six distinct parts of the final flavor profile – base, herbal, floral, citrus, spice and tea. Japanese gin is sometimes blended with sake, as well, to knock its astringency down a notch.
What do I do with it?
For starters, enjoy it on the rocks with a citrus twist or in your favorite gin-based cocktail. The crisp, bright flavor of Japanese gin is perfect in a classic gin and tonic, but its exquisite profile also elevates drinks such as a French 75 and a gin Martini. The grapefruit element in a Greyhound is another good match for the gin. Feeling adventurous? Transform your favorite gin cocktail into a granita – or just make my version, which I think might be the greatest thirst-quenching summer treat I've ever had. The only rule to follow – no matter what type of gin granita you choose to create – is to add enough booze to taste it but not so much that your mixture refuses to freeze.