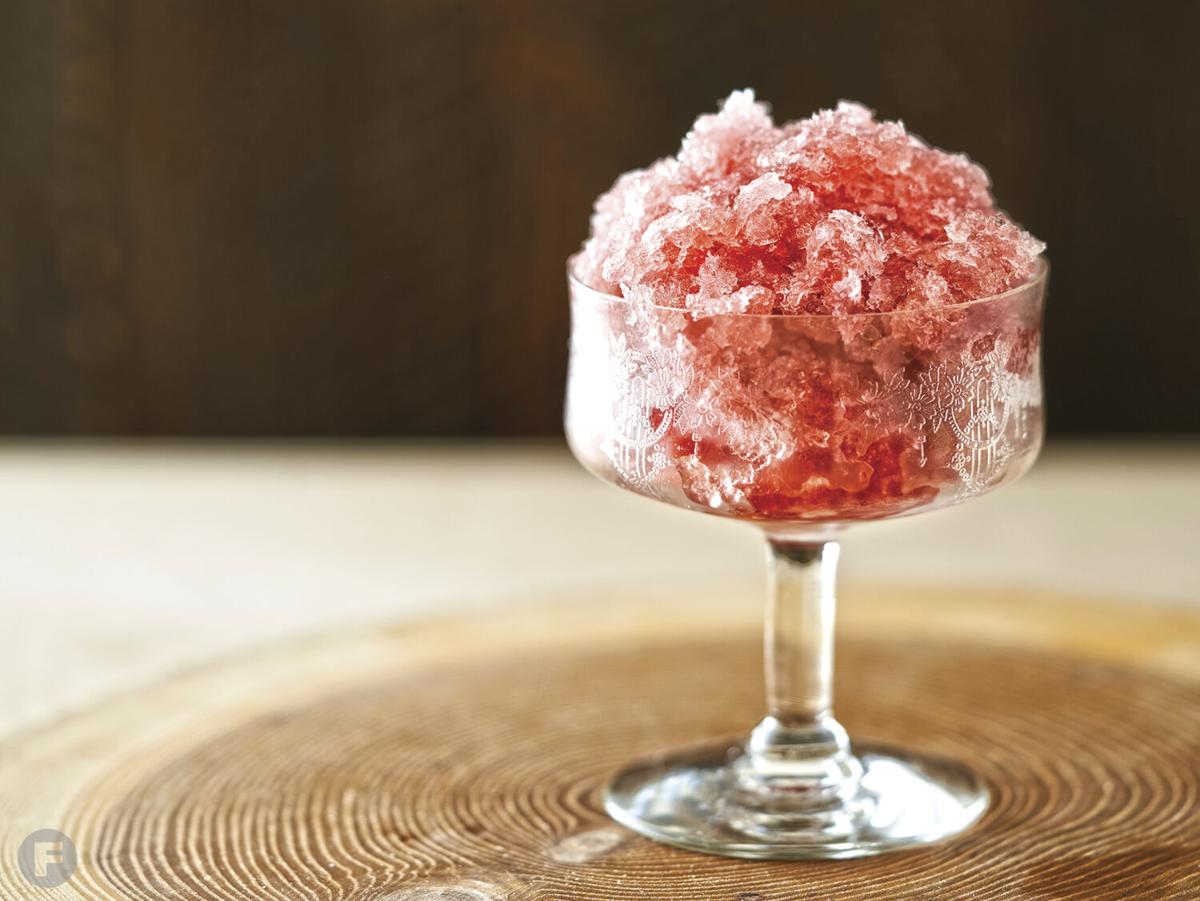 A cold bourbon slush sweating in your hot hand evokes nostalgia, but have you seen the ingredients list? Juice concentrates and sugar abound, which can make things sticky and heavy – not what you want in a summer staple.
This spin doesn't depend on concentrates to bring the flavor, opting instead for a homemade tea syrup and tart cherry juice. Adjust the level of sweetness with a splash of soda: Use ginger ale for a sweeter kick or seltzer for bubbles without the extra zing.
Cherry-Chamomile Bourbon Slushes
Serves | 6 to 8 |
1½ cups water, plus 4 cups cold water, divided
1½ cups granulated sugar
4 chamomile tea bags
8 oz tart cherry juice (not from concentrate)
8 oz Missouri bourbon
3 to 4 12-oz cans well-chilled ginger ale or plain seltzer
| Preparation | In a large saucepan over medium high heat, whisk 1½ cups water and sugar together until sugar has dissolved. Bring to a boil and then remove from heat. Add tea bags and let steep until cooled. Remove tea bags and pour into a large, freezer-safe container; add cherry juice and bourbon and stir to combine. Add remaining water to mixture and whisk to incorporate. Seal container and place in deep freezer overnight. If you don't have a deep freezer, place container in the coldest part of your freezer and allow a little more time for mixture to harden.
Once mixture is hard-frozen, remove from freezer. Using a fork, scrape through it to create a shaved-ice texture. Transfer to freezer for at least 2 more hours or until ready to serve.
| To Serve | Scoop bourbon "shaved ice" into tumblers and top with a little ginger ale or seltzer. Serve immediately.