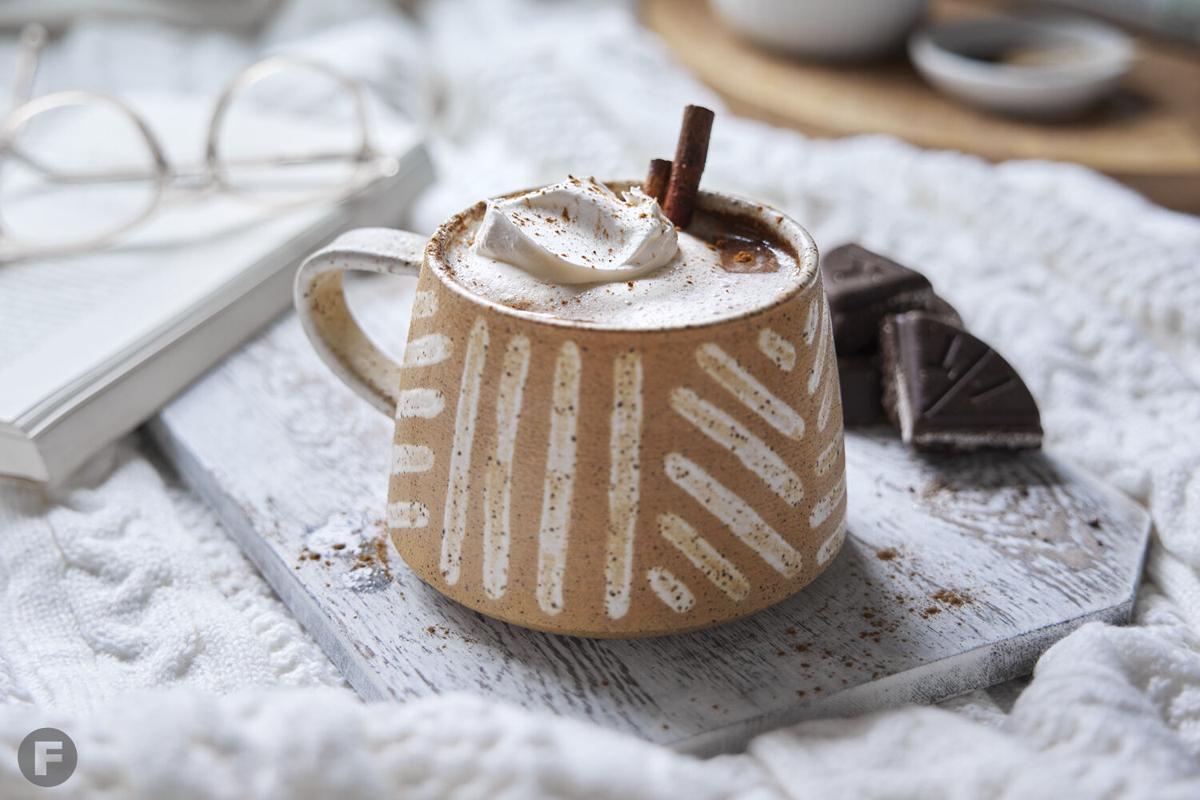 Imagine entering a snow-dusted house filled with the scent of simmering spices and then being handed this Oaxacan-inspired hot chocolate. Easy to whip up, the recipe calls for Abuelita, a brand of chocolate tablets available at most Latin markets, which is combined with oat milk, cinnamon and ancho chiles. For a completely dairy-free version of the drink, I top it with whipped coconut cream, and it's just as delicious with or without the liquor.
Oaxacan Spiced Hot Chocolate
Serves | 5 |
Whipped Coconut Cream
1 Tbsp granulated sugar
1 pinch salt
1 12-oz can full-fat coconut milk
1 tsp vanilla extract
Oaxacan Spiced Hot Chocolate
32 oz oat milk
4 cinnamon sticks
2 ancho chiles
1 tablet Abuelita
mezcal or tequila, optional
whipped coconut cream (recipe follows)
ground cinnamon, for garnish
| Preparation – Whipped Coconut Cream | Add all ingredients to a mixing bowl; using a hand mixer, beat until liquid has stiffened to your preference. Store in refrigerator until ready to use.
| Preparation – Oaxacan Spiced Hot Chocolate | In a Crockpot, Dutch oven or large pot, add oat milk, cinnamon sticks, chiles and chocolate; set over medium-high heat and bring to a simmer. Stirring occasionally, cook until chocolate tablet has dissolved and mixture is warm. Decrease heat to low; simmer, at least 30 minutes, allowing ingredients to steep. Remove from heat once desired flavor is reached. Remove cinnamon sticks and chiles. Add 1½ ounces mezcal or tequila to each mug, if desired; top with hot chocolate and whipped coconut cream. Dust with ground cinnamon and serve.