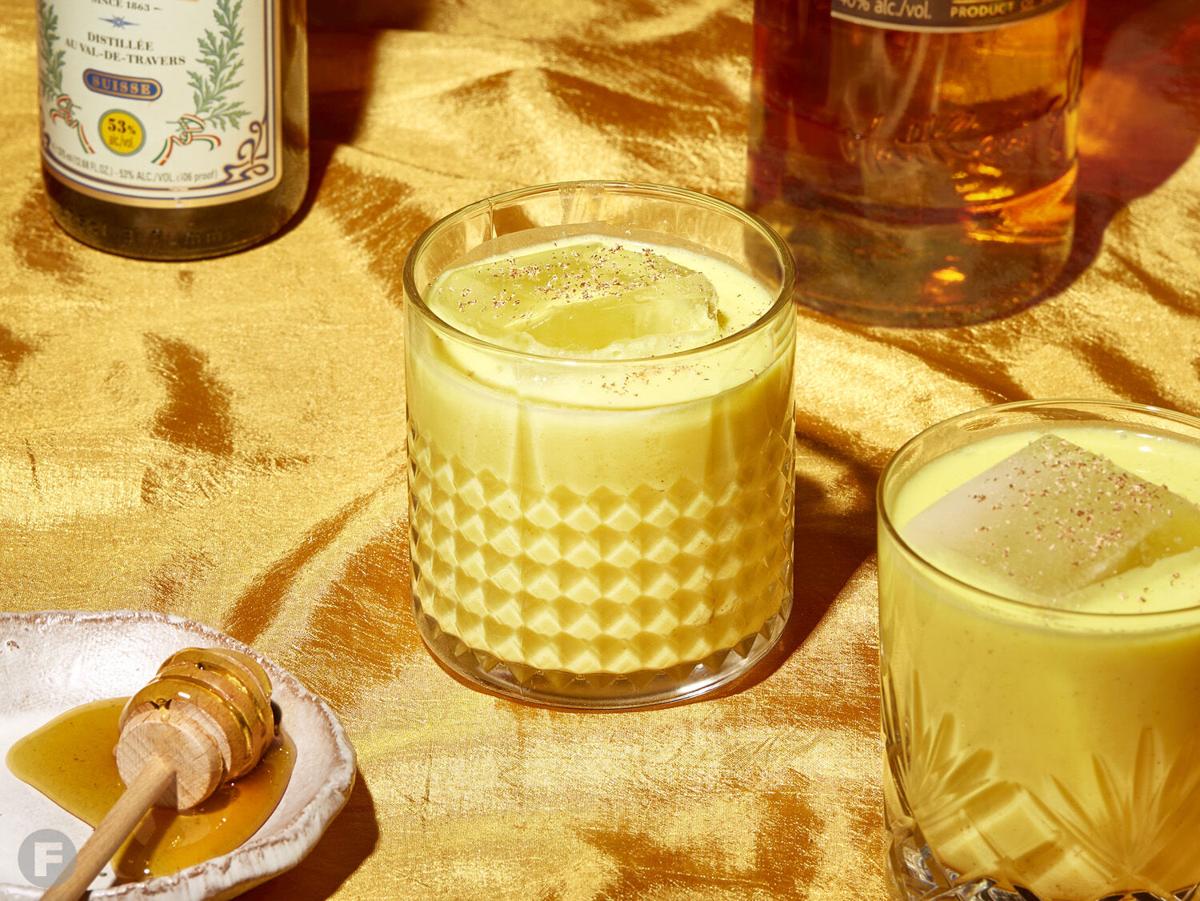 This blended scotch cocktail – which I developed at The Golden Girl Rum Club in Springfield, Missouri – has aromas and textures reminiscent of eggnog but remains a welcome departure from the norm.
Pairing unexpected ingredients to create a rich, complex concoction, The Isle of Gold will chase the winter chill away. The base is a coconut golden milk spiced with ginger, honey, turmeric and cinnamon, and finishing touches include absinthe and nutmeg.
The Isle of Gold
Serves | 1 |
Coconut Golden Milk (Yields approximately 30 oz)
1 15-oz can cream of coconut (look for Coco Lopez)
1 13.5-oz can unsweetened coconut milk
1 3-inch piece ginger, peeled and thinly sliced
1 Tbsp honey
1 tsp turmeric
1 tsp ground cinnamon
1 pinch salt
The Isle of Gold
2 oz coconut golden milk (recipe follows)
2 oz blended scotch
1 tsp absinthe
freshly grated nutmeg, for garnish
| Preparation – Coconut Golden Milk | Add all ingredients to a saucepan and set over medium-high heat. Bring mixture to a simmer; simmer, 5 minutes. Remove from heat and allow to cool completely. Once cooled, strain out ginger. Store liquid in an airtight container in refrigerator until ready to use. Remove from refrigerator 30 minutes before using to return mixture to room temperature.
| Preparation – The Isle of Gold | Add coconut golden milk, blended scotch and absinthe to a shaker tin with ice; shake until incorporated, diluted and cold. Strain over a large ice cube in a rocks glass; top with nutmeg. Drink and repeat.