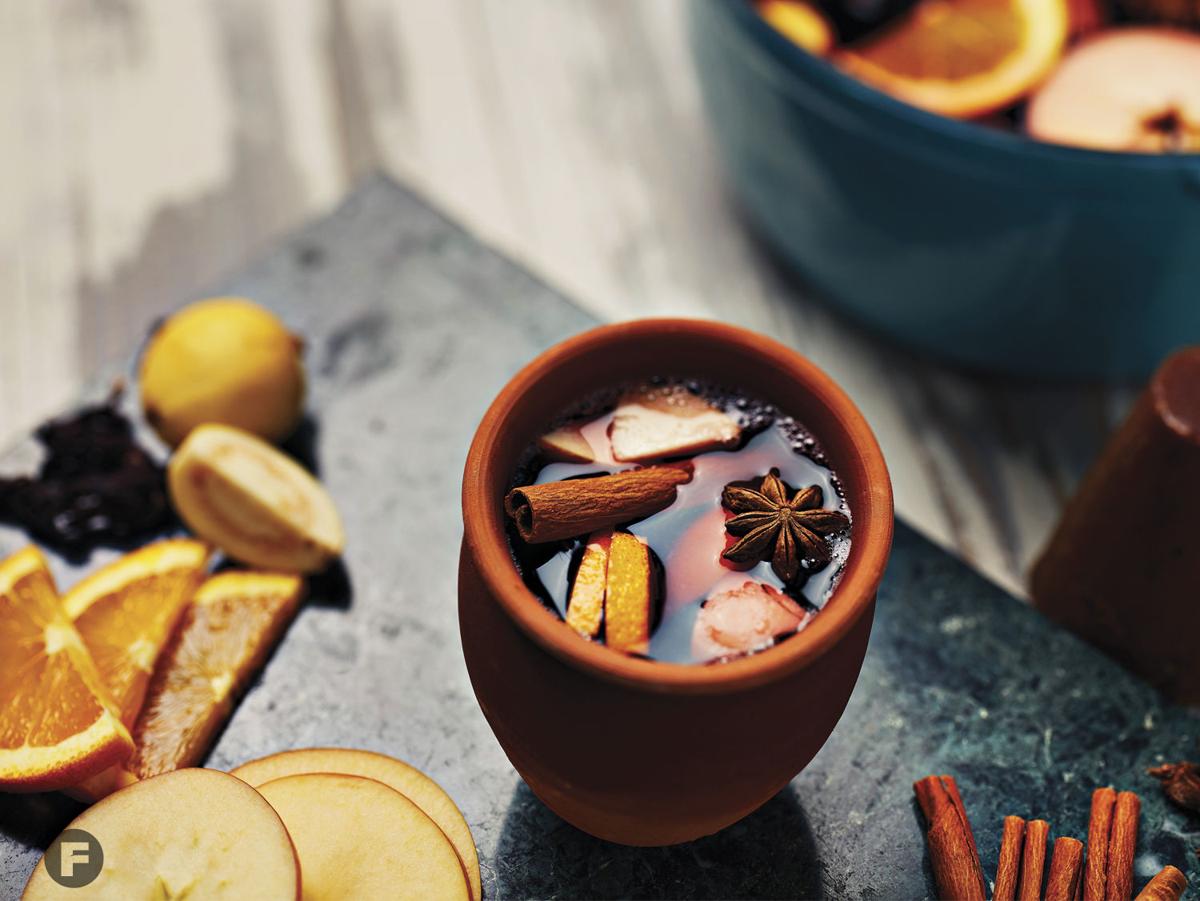 This hot, booze-free Mexican punch is the perfect way to heat up your holidays. Hibiscus, cinnamon, guava and tamarind are standout ingredients that will make the long, dark winter nights a bit brighter. Want a boozy version? Add your favorite aged rum or brandy to individual mugs.
Ponche Navideño
Yields | 1 gallon |
1 cup dried hibiscus flowers
4 large cinnamon sticks (not Ceylon)
2 star anise pods
2 cones piloncillo (or 2 cups brown sugar)
12 guava, quartered
¼ cup tamarind paste
2 apples, diced
1 orange, sliced in wheels with rind intact
8 oz (4-inch-long) sugar cane stick
1 cup prunes
1 cup pecans (optional)
| Preparation | In a small saucepan over high heat, bring 32 ounces water to a boil. Add hibiscus and remove from heat; steep for 20 minutes. Strain liquid into large stockpot and discard solids. Add 12 cups water to pot. Add cinnamon, anise and piloncillo and bring to a boil, stirring often to break down sugar cones. Stir in remaining ingredients, lower heat and simmer for at least 30 minutes.
| To Serve | Top with rum, brandy or your favorite cold weather spirit. Serve hot.