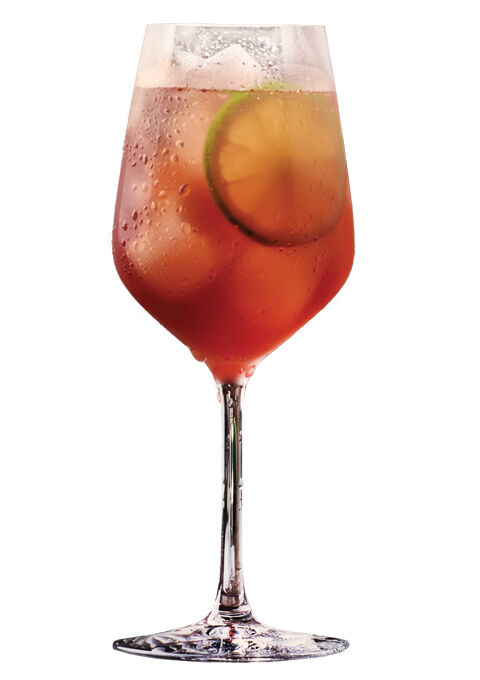 From Latin, "remedium" translates to "remedy," and Pat Gioia's Classic Remedium will cure at least a bad day. A syrup made with fresh strawberry and aromatic herbs, including chamomile and lavender, gives the gin cocktail floral notes and a calming effect, while a splash of sparkling rosé adds the perfect brightness for the season.
Classic Remedium
Serves | 1 |
Strawberry-Wildflower Syrup (Yields 16 oz)
1 cup chopped strawberries
1½ cups sugar, divided
1 cup water
1 pinch fresh or dried lavender flowers
1 pinch dried chamomile flowers
Classic Remedium
2 oz gin
1 oz strawberry-wildflower syrup (recipe follows)
½ oz lemon juice
2 oz sparkling rosé
| Preparation – Strawberry-Wildflower Syrup | Add strawberries and ½ cup sugar to a bowl; let sit, 30 minutes.
In a small saucepan, heat water to a low boil; add remaining sugar and stir until dissolved. Add macerated strawberries; simmer, 30 minutes. Add lavender and chamomile and remove from heat. Transfer syrup to a heatproof bowl; set bowl in an ice bath to shock syrup, 15 minutes. Strain solids from syrup. Store syrup in an airtight container in the refrigerator for up to one month.
| Preparation – Classic Remedium | Add gin, syrup and lemon juice to a shaker tin with ice; shake until slightly diluted, 20 to 25 seconds. Strain liquids into your preferred glass with or without ice. Top with sparkling rosé. Drink as is, or stir and enjoy.