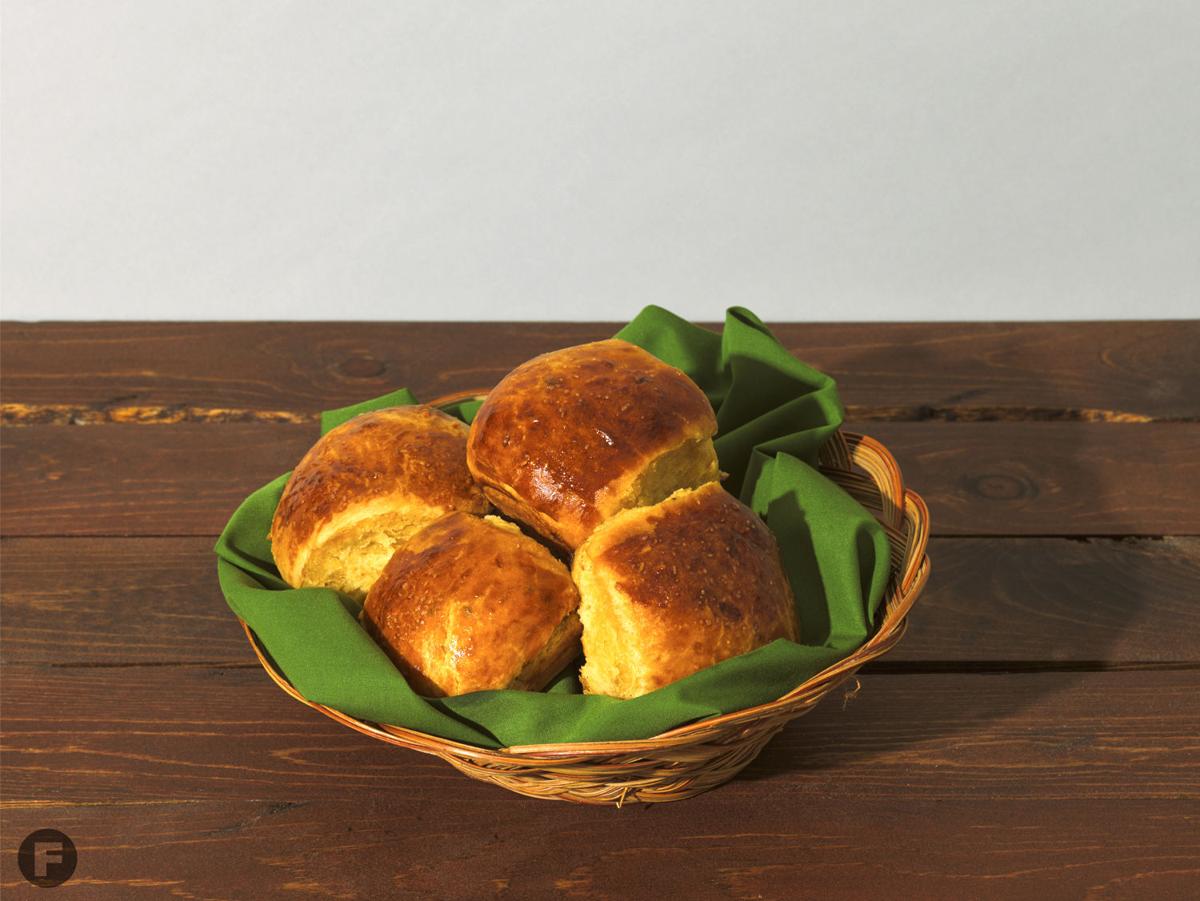 If you're like me, there is nothing more satisfying then the aroma – and flavor – of freshly baked bread. These rolls are made from an enriched dough, featuring sweet potato and butter, so they are deliciously moist and perfect for soaking up every bit of sauce at the table.
Sweet Potato-Sage Rolls
Yields | 9 rolls |
1 cup milk, tepid
¼ cup sugar
1 Tbsp dry yeast
2 eggs, divided
1 egg yolk
4 cups flour, plus additional for forming rolls
½ lb sweet potato, roasted and diced
3 tsp salt, divided
8 Tbsp butter, room temperature
1 tsp chopped sage
nonstick cooking oil spray
| Preparation | Preheat oven to 350°F. Pour milk into the bowl of a stand mixer fixed with a dough hook; stir in sugar and yeast. Allow yeast to blossom for 5 minutes before adding 1 egg and egg yolk; mix to combine. Continue mixing and slowly pour in flour, sweet potato and 1 teaspoon salt. Once dough starts to come together, add butter, 1 tablespoon at a time, until fully incorporated; add chopped sage and mix in. Dough will be very sticky. Cover and let rise for 1 hour.
Sprinkle flour on a clean work surface. Transfer dough to work surface and knead with more flour until dough comes together. Divide into 10 equal portions. Place rolls in a greased 9-by-9-inch baking pan, leaving space between. Cover and let the rolls rise for 30 minutes. Whisk remaining egg and brush on rolls; sprinkle remaining salt on top. Bake in oven for 12 to 15 minutes. Serve warm or room temperature.