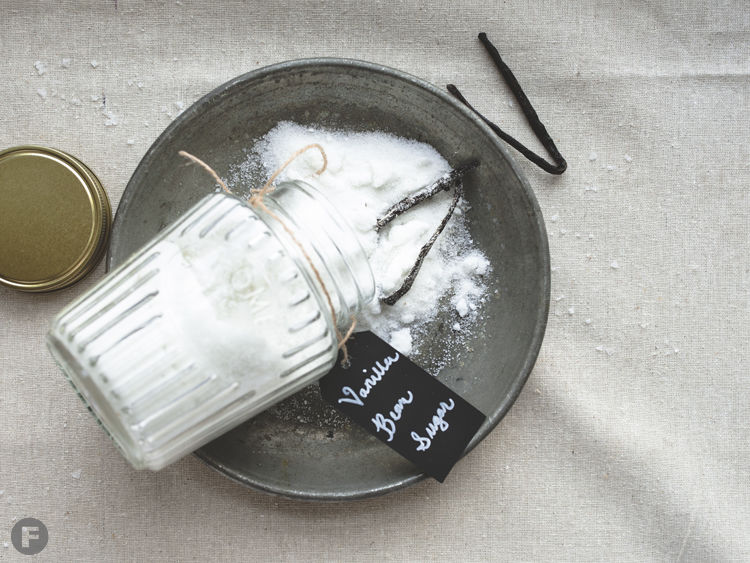 This flavored sugar adds extra depth and holiday cheer to any sweet treat thanks to the inclusion of fresh vanilla bean. I recommend using Madagascar vanilla beans; however, international grocery stores usually sell common vanilla beans in bulk at very affordable prices.
Yields | 4 cups |
2 vanilla beans, split and scraped, pods reserved
4 cups granulated sugar
| Preparation | In a small mixing bowl, add sugar and scraped vanilla bean. Mix together with a wooden spoon until well combined. Pour mixture into a large Mason jar or container and add split vanilla bean pods for additional flavor. Seal tightly and label; allow sugar to infuse for at least 3 days or up to 1 week before using.