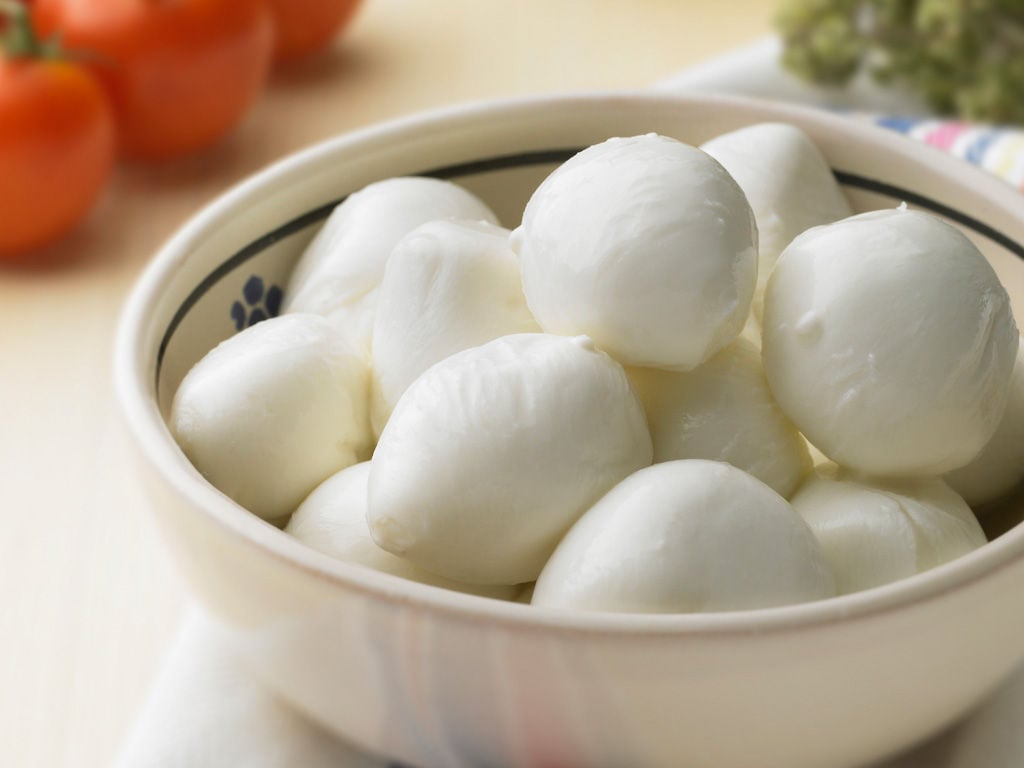 Recipe courtesy Marcoot Jersey Creamery, adapted from Peter Dixon
Yields | 1 pound |
1 gallon pasteurized milk (88°F to 90°F)
8 Tbsp white vinegar
¼ tsp rennet
½ gallon water
3 oz salt
| Preparation | In a large stockpot, heat milk to 88°F to 90°F using a candy thermometer and remove from heat once temperature is reached. While gently stirring the milk continuously, add white vinegar. Immediately after vinegar has been stirred in, add rennet.
Curd will form in 1 to 2 minutes and will be ready to cut in 3 to 5 minutes. Check the curd firmness to determine the optimum time to cut – curd should be a Jell-O consistency and should almost pull away from the stockpot. Cut mixture into ¼-inch pieces, reserving whey, the watery liquid that remains. Stir the curds briefly and let rest in whey for 10 minutes. Drain off whey and cut pack of curds into 4-inch squares. Keep covered to retain warmth and scoop the whey out with a cup.
Slice curds into thin strips or break into small pieces. Place ½-pound curds in a bowl.
In a separate pot, heat water and salt to 150°F to 160°F.
Stretch curds in hot water so they stick together into a mass. Knead into a smooth dough. Pull dough into a rope and mold into balls, braids or desired shape. Place finished cheese into cold water until firm. Wrap in film and refrigerate or serve immediately.