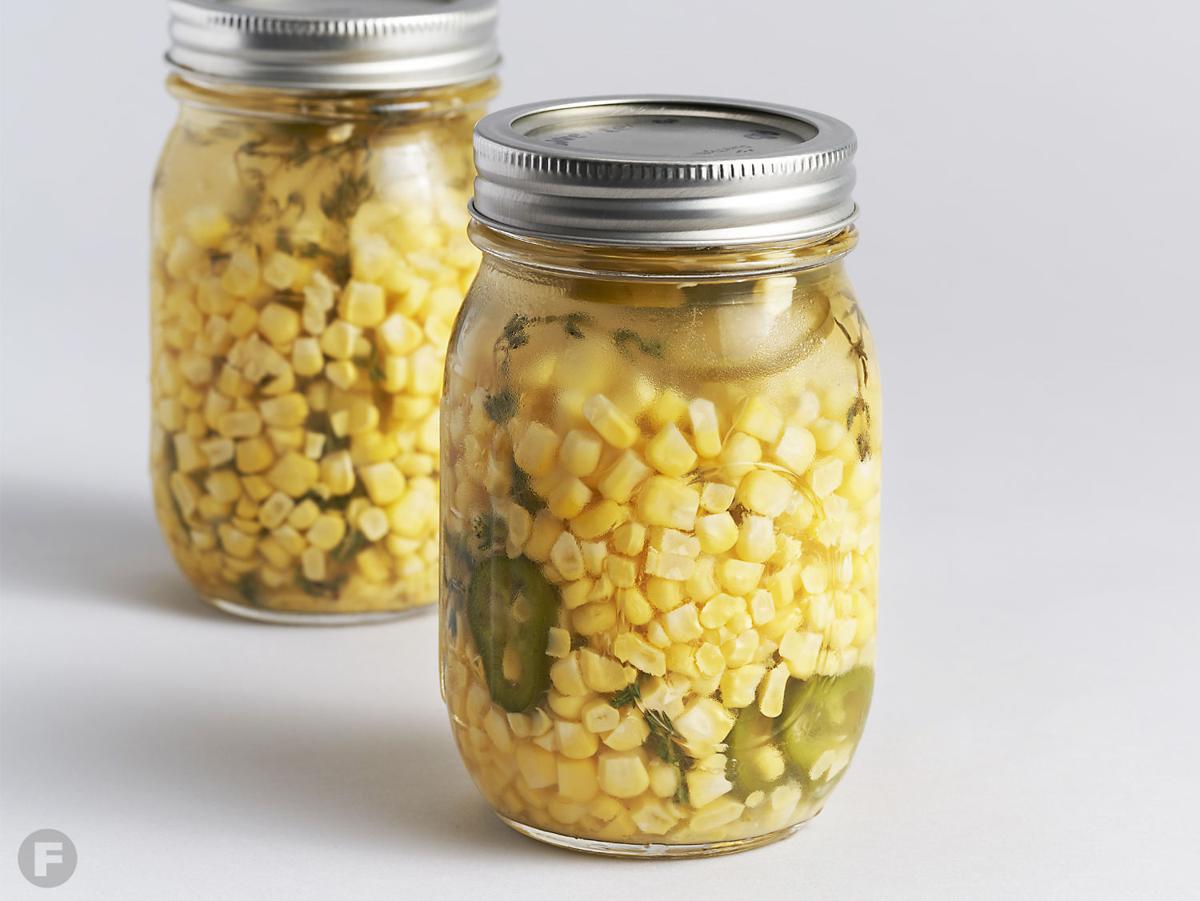 I'm telling you, pickled corn is going to be your new favorite summer snack. Eat it right out of the jar or throw it in anything from salads to ramen to quesadillas for added zing.
Pickled Corn
Yields | 2 12-oz canning jars | 
1½ cups white vinegar 
¾ cup cold water
3 Tbsp granulated sugar
1 Tbsp kosher salt
4 ears fresh sweet corn, stripped from cob with sharp knife
1 large (or 2 small) jalapeño peppers, seeded and sliced in thin rings
6 to 8 sprigs fresh thyme
| Preparation | In a medium saucepan, whisk together vinegar, water, sugar and salt until solids have dissolved. Over medium high heat, bring mixture to a boil. Meanwhile, evenly divide corn, jalapeño rings and thyme sprigs between two 12-ounce canning jars, layering to distribute. 
When liquid has come to a boil, remove from heat and carefully pour over vegetables into jars (liquid should just cover the top of the vegetables); discard leftover liquid. Gently roll jars between your hands to settle ingredients and then seal with lids. Let cool to room temperature; store in refrigerator.