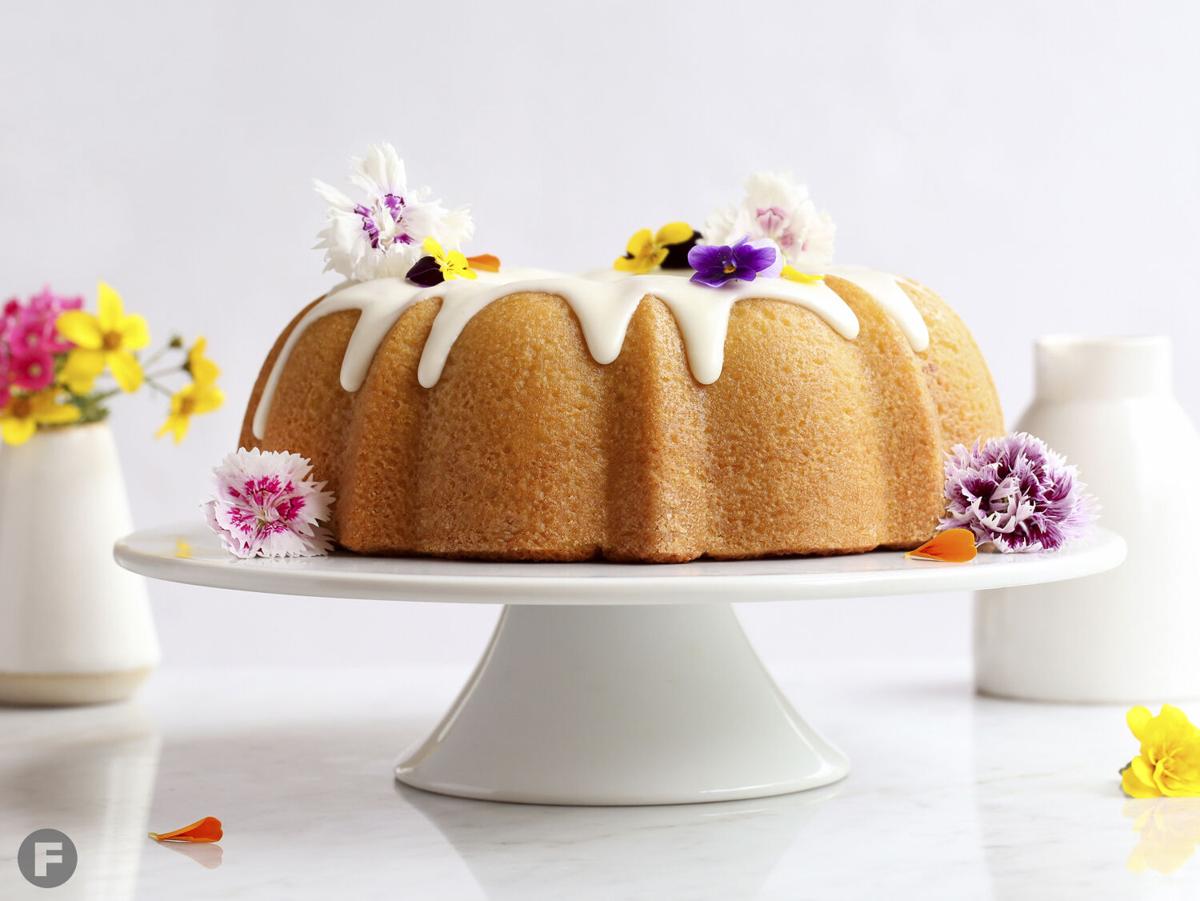 More than embellishments, edible flowers have natural aromas and subtle textures that can transform the final flavor profile of savory or sweet dishes and drinks, enhancing the overall experience. When selecting edible flowers, it's important to use food-grade quality flowers to avoid harmful herbicides and pesticides.
We eat with our eyes first, so don't shy away from adorning your desserts with these beautiful blooms as well as using them within the recipe.
Here, dried lavender lends a slight floral aroma and flavor to the moist buttermilk Bundt cake. Finely chopped and blended with sugar, its final texture is indistinguishable yet soothing within the tender cake crumb. Always use restraint when baking with lavender, however, as it's a potent flower and a little goes a long way.
Lavender Buttermilk Bundt Cake
Serves | 12 |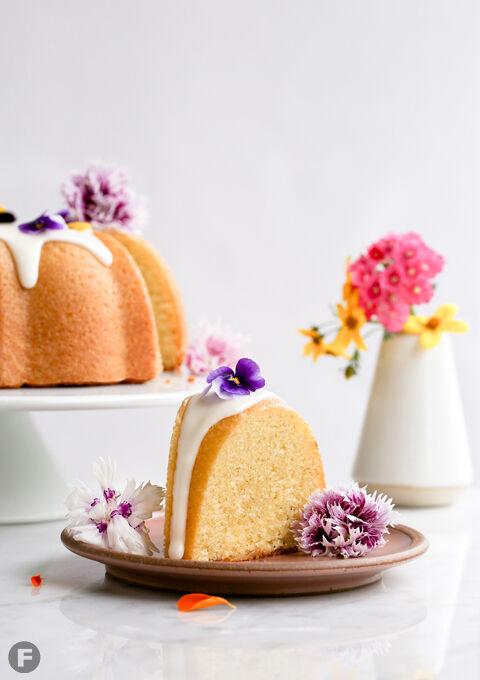 Lavender Buttermilk Bundt Cake
1 cup (2 sticks) unsalted butter, room temperature, plus more for pan
3 cups all-purpose flour, plus more for pan
1 tsp baking soda
1 tsp kosher salt
2½ cups granulated sugar
2 tsp dried lavender
1 Tbsp finely grated lemon zest
6 large eggs, room temperature
2 tsp vanilla extract
3 Tbsp fresh lemon juice
1 cup buttermilk, room temperature
Glaze
1 cup powdered sugar
¼ cup heavy cream
2 tsp fresh lemon juice
1 pinch fine sea salt
assortment of edible flowers, for garnish
| Preparation – Lavender Buttermilk Bundt Cake | Preheat oven to 350°F. Butter and flour a 10-inch (12-cup) Bundt pan. In a medium bowl, whisk together flour, baking soda and salt; set aside.
Place sugar, lavender and lemon zest in the bowl of a food processor; process until lavender is finely chopped. In the bowl of a stand mixer fitted with the paddle attachment, beat butter and processed sugar mixture on medium-high until light and fluffy, 4 minutes. Add eggs, one at a time; mix until just incorporated and then add vanilla and lemon juice. Stop and scrape down the sides and bottom of the bowl as needed. On low, alternate adding flour mixture and buttermilk, beginning and ending with flour mixture; mix just until incorporated.
Transfer batter to prepared Bundt pan and smooth out the surface with a spatula. Firmly tap pan on the counter once to remove excess air bubbles. Place pan on a baking sheet and bake, 55 to 58 minutes or until toothpick inserted into the center of the cake comes out clean. If the cake begins to look like it will overbrown, tent it loosely with aluminum foil for the last 5 minutes of baking. Remove from oven and let cool in pan, 30 minutes. Carefully turn cake out onto a wire rack to cool completely.
| Preparation – Glaze | In a medium bowl, whisk together all ingredients until smooth.
| To Serve | Drizzle glaze over the top of the cooled cake, allowing it to drip down the sides. Let sit, 20 minutes or until glaze is set. Decorate with edible flowers, cut into wedges and serve.