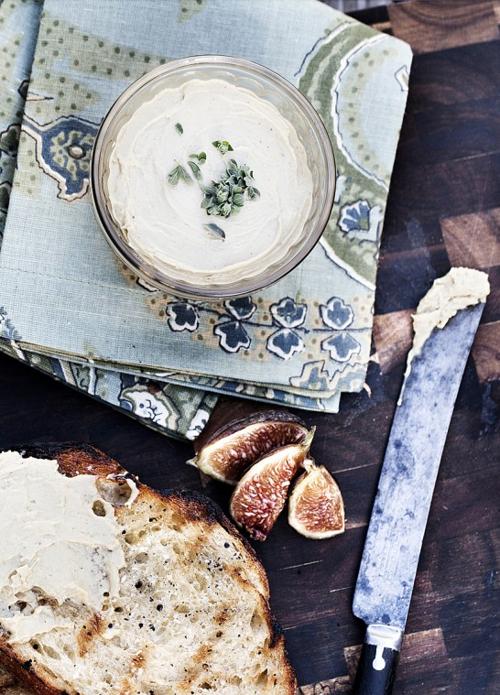 The world of charcuterie is vast and can be rather complicated. Fortunately, there are some charcuterie techniques that most home cooks can accomplish with equipment they already own. Mousseline is one of those techniques and is the simplest of the five types of forcemeats, which also include sausages, terrines, pâtés and roulades.
All forcemeats have the same five components: the dominant meat, fat, seasoning, a binding agent and garnish. The primary binding agent is typically a panade, which is one part bread soaked in one part milk. Sometimes a secondary binding agent is required, and this is most commonly eggs. Mousseline is made from lean, delicate meats; contains cream and eggs; and has a very smooth consistency.
The biggest mistake people make when preparing forcemeats is failure to emulsify the fats into the meat. Luckily, mousseline uses heavy cream as the fat component, so the fat is already emulsified into the cream. Mousselines can be tricky because there is no middle ground. When executed correctly, they are sublime. When done incorrectly, they are awful. There are a few guidelines you can follow to create a successful mousseline:
Seasoning. The seasoning must be aggressive. Salt is generally the key ingredient, but pepper and herbs are also important components. Don't be afraid to season because once your mousseline is done, it's too late to add seasoning without blemishing the mousse-like consistency.
Temperature. Keep all of the ingredients and equipment chilled throughout the entire process for best results. The cold temperatures, ideally 40°F or below, not only ensure food safety but also help bind the fats together to create a consistent texture.
Puréeing. Mousselines are typically made in a food processor, and it is vital that the blade be as sharp as possible to avoid mangling the meat. The texture can get rubbery if the protein is overprocessed, not to mention that large bits of ingredients might escape being puréed.
Cassy Vires is the owner and chef of Home Wine Kitchen. She received her culinary training in Houston and has a knack for reimagining classic dishes.
Foie Gras Mousseline
This recipe is a bit complicated and calls for aspic and a traditional panade. While achievable in a home kitchen, it requires a bit more attention and time. Measurements must be precise, so get out your kitchen scale and weigh everything.
Yield | 1 quart |
7 oz chilled heavy cream, divided
¼ oz powdered gelatin
12/3 oz butter
3 oz chopped shallot
11 oz foie gras, grade A, cleaned and diced*
3 oz cognac
1 oz white wine
1 oz marjoram
salt and freshly ground black pepper
2 oz egg whites
2 oz crustless bread, toasted and chopped
| Preparation | Place the bowl of a food processor in the freezer. Pour 2 Tbsp of heavy cream in a small bowl and sprinkle the gelatin on top. Set aside to bloom. In a large skillet, heat the butter until melted. | 1 | Add shallots and foie gras and sauté until soft. Deglaze the pan with the cognac and white wine. | 2 | Add the marjoram and season to taste with salt and pepper. Set aside to cool.
In a medium bowl, whisk the remaining cream, egg whites and bread. | 3 | Combine the liver mixture, egg mixture and gelatin and stir until well-combined. Place the mixture in the food processor bowl and | 4 | purée until smooth. Adjust seasoning and chill until ready to serve.
* Foie gras is a very pricey ingredient, so it is best to inspect it well and handle with care. Make sure the packaging is intact and look for any dark spots or imperfections on the lobe. Temper the foie gras before cleaning by leaving it out at room temperature for 1 hour or until it becomes soft. Once soft enough to handle, remove the veins by using tweezers or a sharp knife and then soak in milk in the refrigerator for at least 1 hour before using.