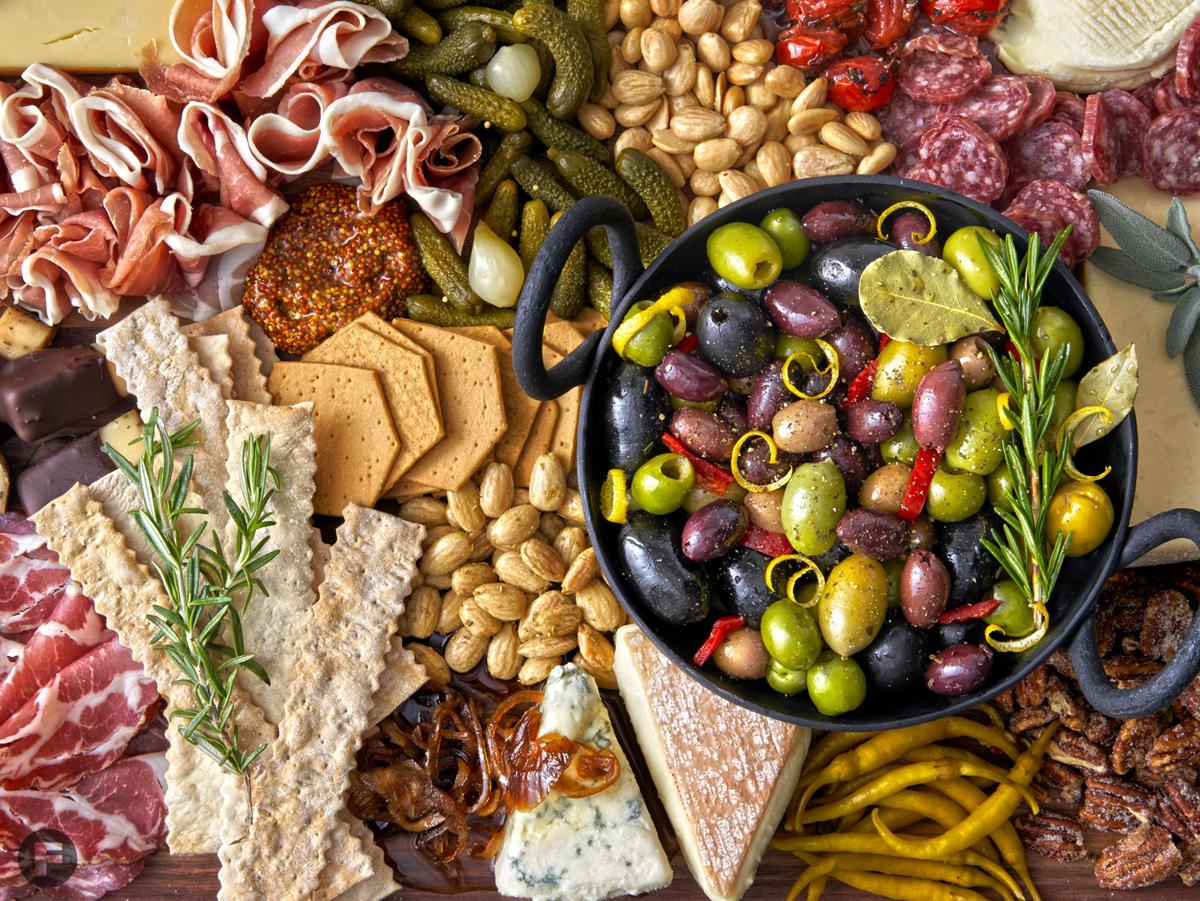 Cold marinated olives are common, but have you ever tried them roasted? Roasting brings out the intricacies of an olive's flavor and makes infusing them with herbs and spices a snap. Pits don't matter here: If you use a variety with pits, the slow roast will loosen them from the meat enough to make them easy to eat around.
Slow-Roasted Olives with Citrus and Herbs
Serves | 8 to 10 |
3 cups mixed olives
3 cloves garlic, peeled and smashed
2 medium Fresno chiles, seeds removed and minced
2 Tbsp olive oil
3 to 4 sprigs fresh rosemary
1 dried bay leaf
zest and juice of 2 medium lemons, zest finely chopped
sea salt
| Preparation | Preheat oven to 325°F. Make a foil packet large enough for olives to lay in a single layer. In a medium bowl, add olives, garlic and chiles; toss with olive oil. Transfer to foil packet; lay rosemary sprigs and bay leaf over top. Seal foil packet tightly, crimping edges together to close. Place on baking sheet and roast for 45 to 55 minutes until fragrant and tender. Remove from oven and let cool until just warm.
| To Serve | Transfer olives to a low serving bowl; toss with lemon zest and juice and season with sea salt. Serve warm or at room temperature.