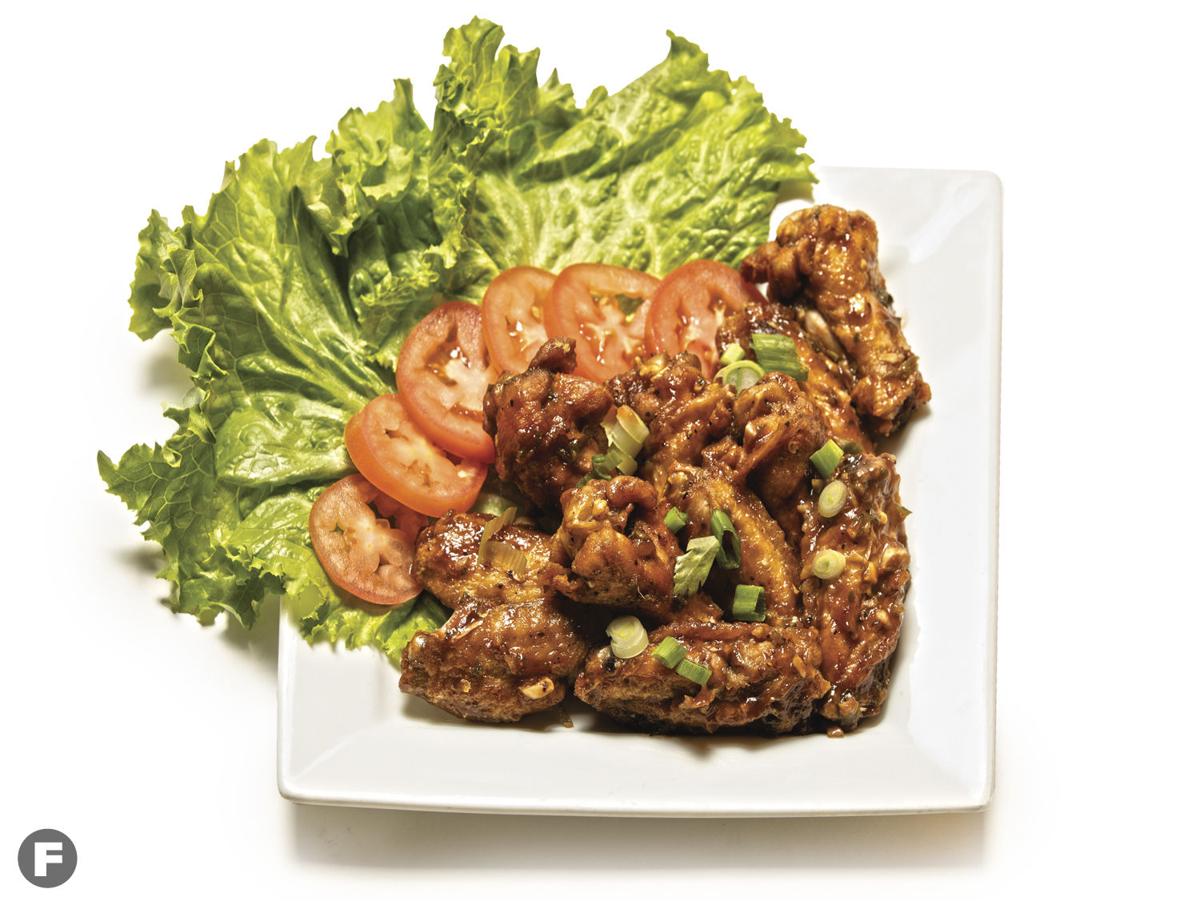 There's a reason people say things go together like peanut butter and jelly: It's the perfect comfort food combo. Wiruhayarn makes these original peanut butter and jelly chicken wings using just six ingredients, including a jar of her own sweet peanut sauce. The recipe yields salty-sweet wings with a kick, which are a big hit with her kids.
Peanut Butter & Jelly Chicken Wings
Recipe courtesy of Marisa Wiruhayarn
Yields | 12 to 15 wings |
nonstick cooking oil spray
3 lbs chicken wings
salt and freshly ground black pepper, to taste
1 jar Primal Cry Sweet Peanut Sauce
2 Tbsp chopped garlic
1½ cups raspberry-jalapeño sauce
| Preparation | Preheat oven to 355°F. Spray baking sheet with nonstick cooking oil spray. Rinse chicken wings and pat dry; season with salt and pepper to taste and place in a single layer on baking sheet. Bake for approximately 30 minutes. Remove from oven and transfer to a paper towel-lined plate; allow to rest, 5 minutes.
Raise oven temperature to 425°F. In a large bowl, toss wings with peanut sauce and garlic until fully coated. Return wings to baking sheet and bake for another 15 minutes, or until they are golden brown and begin to caramelize. Meanwhile, in a microwave-safe bowl, add raspberry-jalapeño sauce; heat in microwave for 20 to 30 seconds.
Remove wings from oven and drizzle sauce over them, saving some for extra dipping sauce on the side. Serve with plenty of napkins.