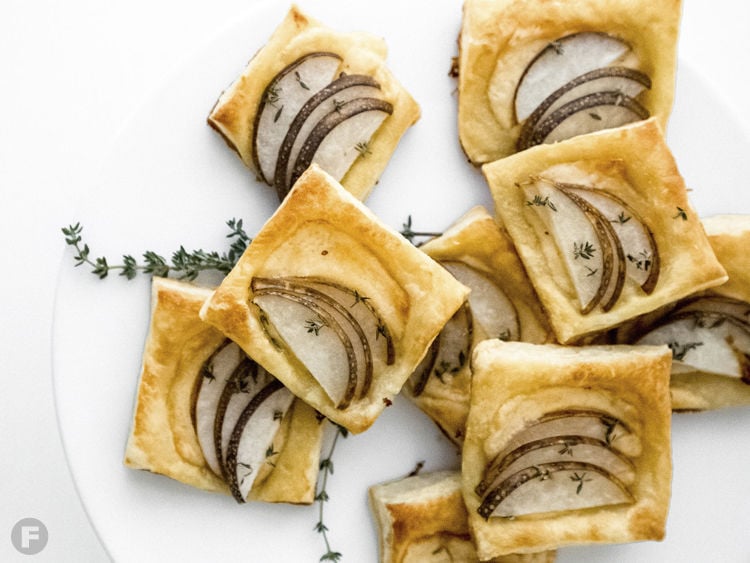 These little puff-pastry appetizers are easy to make and ideal for no-fuss holiday entertaining. They take less than 30 minutes to prepare and are sure to be a hit with your guests.
Yields | 9 puff pastries |
1 10-by-15-inch frozen puff pastry sheet, thawed and cut into 3-by-3-inch pieces
egg wash (1 egg whisked with 2 Tbsp water)
6 oz Gouda, sliced into ½-inch pieces
2 firm Anjou or Asian pears, sliced into ¹⁄₃-inch pieces
3 Tbsp honey
2 to 3 sprigs fresh thyme, destemmed
| Preparation | Preheat oven to 400°F. Line a baking sheet with parchment paper. Place puff pastry on baking sheet and brush with egg wash. On each puff pastry, layer 1 piece of Gouda, a few pear slices, a drizzle of honey and a pinch of thyme. Bake for 15 to 17 minutes or until puff pastry is golden brown. Remove from oven, let cool slightly and serve.