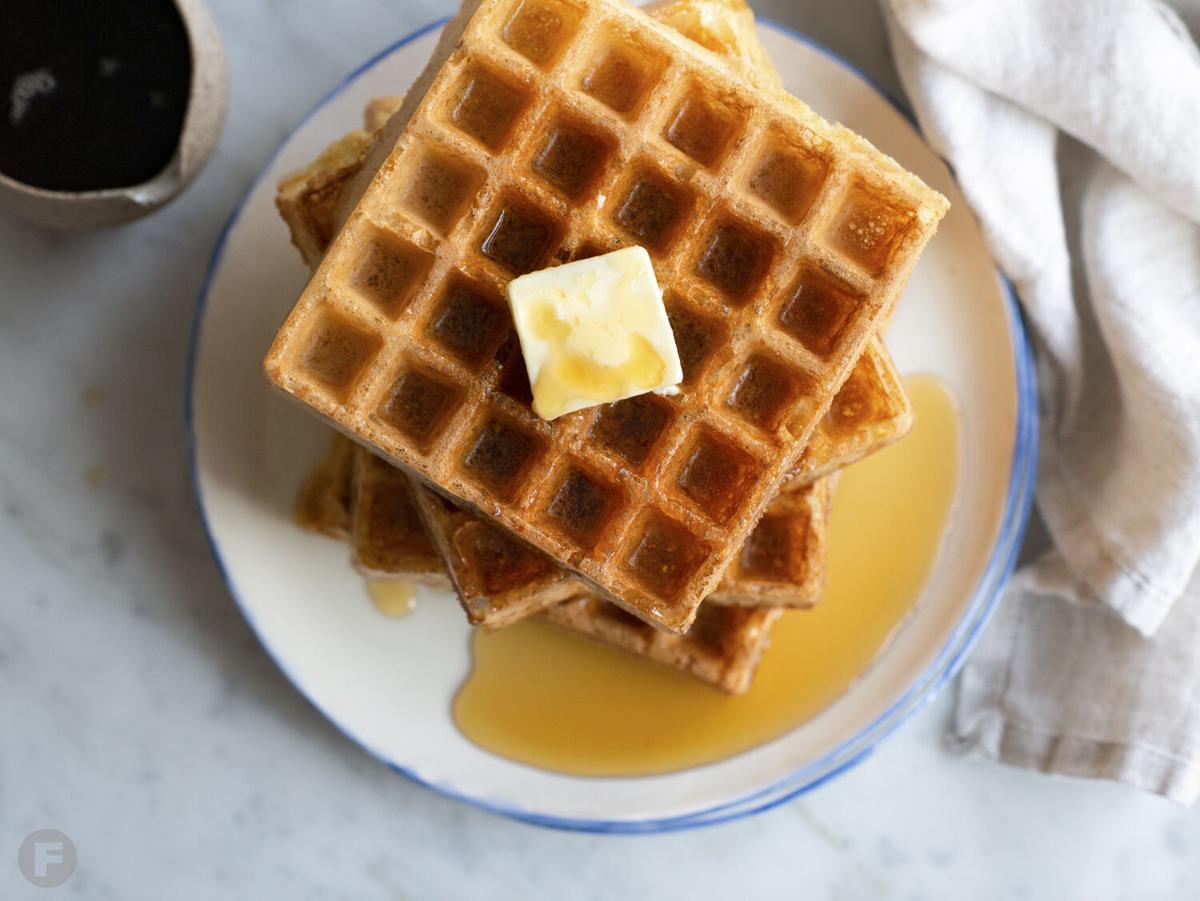 It's been almost a year since the sourdough frenzy of lockdown. Now, we're taking our sourdough starters for another spin. Boasting a soft, fluffy texture inside a crisp exterior, these waffles use sourdough discard (the portion of your sourdough starter that you get rid of when you do a feeding) as the base. The batter has to rest and ferment overnight, but the wait is worth it. Full of flavor, sourdough waffles have a subtle tang, which can be enhanced by reducing the amount of sugar added to the overnight sponge.
Top these waffles with butter and pure maple syrup or any topping of your choice.
Sourdough Waffles
Yields | 6 to 8 waffles |
Overnight Sponge
1 cup sourdough discard
1¼ cups buttermilk
1 cup all-purpose flour
1 Tbsp sugar
Sourdough Waffles
overnight sponge (recipe follows)
¼ cup unsalted butter, melted
1 tsp vanilla extract
¼ tsp kosher salt
1 large egg
1 tsp baking soda
| Preparation – Overnight Sponge | In a large bowl, whisk all ingredients together. Cover bowl; let rest at room temperature, at least 10 hours.
| Preparation – Sourdough Waffles | Preheat waffle iron. In the bowl with the overnight sponge, add remaining ingredients; whisk until combined. Lightly spray waffle iron with nonstick cooking oil spray. Pour a portion of the batter into the hot waffle iron; cook until waffle is a deep golden brown and then transfer to a plate. Repeat process with remaining batter. Serve waffles immediately for the best texture.