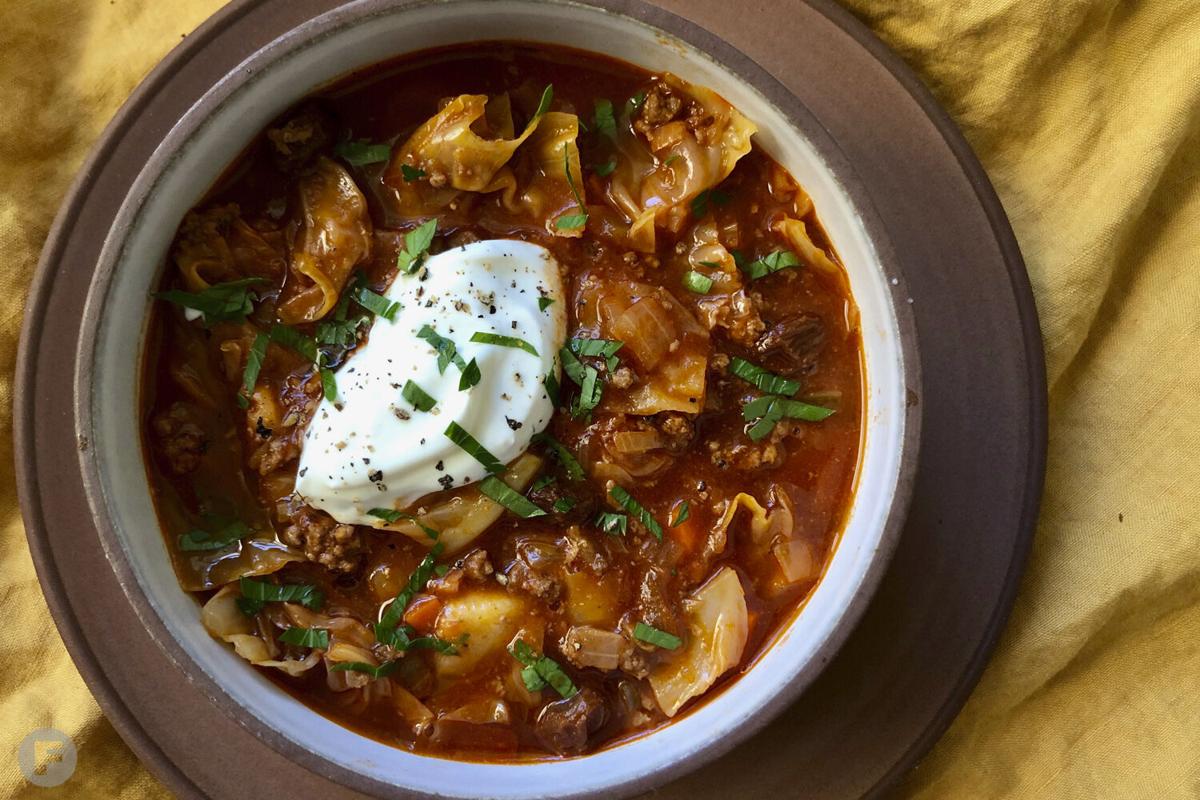 This hearty winter stew is loaded with fresh vegetables, pancetta, ground beef and bold Eastern European flavors. Honey and apple cider vinegar are used to create the perfect sweet and sour balance. Serve it warm with chopped parsley and a healthy dollop of sour cream.
Sweet and Sour Cabbage Stew
Yields | ​4-6 servings |
1 Tbsp olive oil
½ cup chopped pancetta
1 lb ground beef
1 onion, small diced
2 carrots, small diced
2 ribs celery, small diced
2 Tbsp tomato paste
2 tsp smoked paprika
1½ tsp garlic powder
1 bay leaf
1 tsp caraway seeds
¼ tsp ground allspice
½ large head of cabbage, cored and chopped into 2-inch pieces
¼ cup apple cider vinegar
2 Tbsp honey
1 14.5-oz can crushed tomatoes
3 cups chicken broth
½ cup raisins
1 bunch parsley, chopped (for garnish)
sour cream (for garnish)
salt and pepper, to taste
| Preparation | In a large pot over medium heat, heat olive oil and pancetta; cook until slightly crisp, about 3-4 minutes. Remove from pot and reserve in medium bowl. Raise heat to medium-high, add beef and saut​é​ until brown. Remove with slotted spoon and place in bowl with pancetta. Add onion, carrots and celery to pot and saut​é​ until soft. Stir in tomato paste; caramelize until fragrant and color turns dark red.
Add ground beef, pancetta, paprika, garlic powder, bay leaf, caraway seeds, allspice and cabbage. Mix until cabbage is evenly coated and slightly wilts. Stir in apple cider vinegar, honey, crushed tomatoes, chicken broth and raisins. Simmer uncovered for 30 minutes. Add salt and pepper to taste. Remove bay leaf before serving. Serve with sour cream and parsley.