There's no better way to get through the beginning of winter than with a little festive cheer. This holiday season, especially, I think we can get away with going over the top, so I created three recipes that use candy canes to bring added sweetness and joy to the table.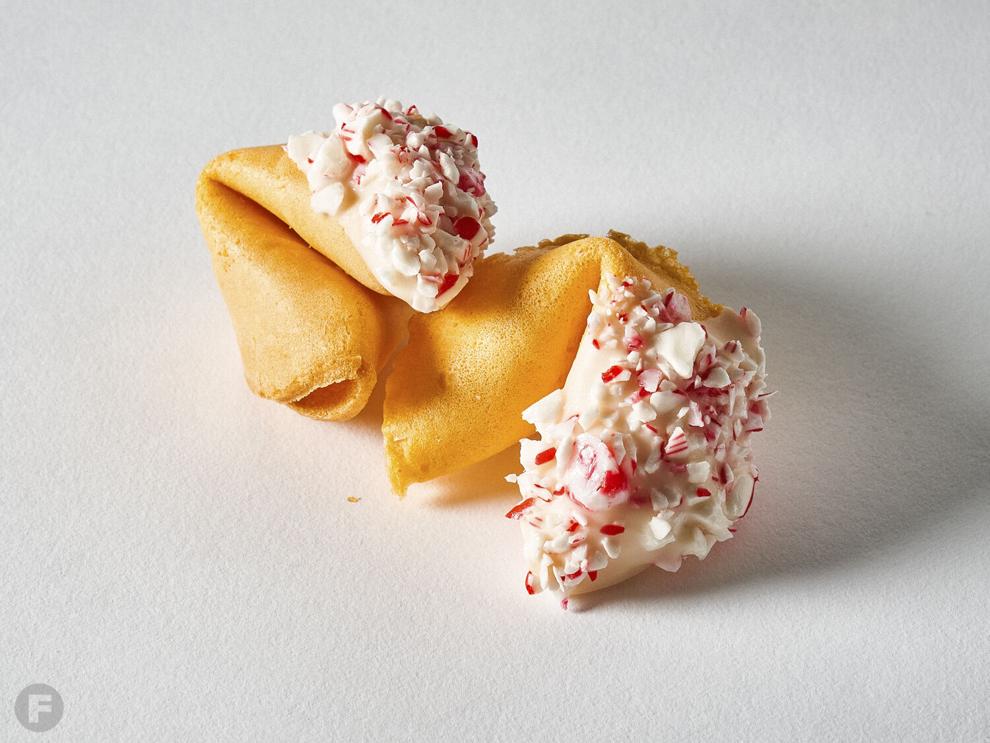 White chocolate-peppermint fortune cookies
Ring in the New Year with a sweet surprise. Dipped in white chocolate and then coated with crushed candy canes, these fortune cookies predict a delicious future.
Yields | 24 fortune cookies |
1 cup chopped white baking chocolate
24 fortune cookies
3 candy canes, crushed
| Preparation | Line a baking sheet with parchment paper. Place chocolate in a heatproof bowl. Fill a small saucepan with approximately 1 inch of water; bring to a boil. Lower heat and place bowl on top of saucepan (the bottom of the bowl should not touch the water). Gently but continuously stir chocolate until only a few lumps remain; remove from heat and continue stirring until chocolate is completely melted and smooth. Using your hands, dip half of one fortune cookie in melted chocolate and then roll in crushed candy canes until coated; set on prepared baking sheet. Repeat process with remaining fortune cookies. Allow to set at room temperature, 1 hour, before serving.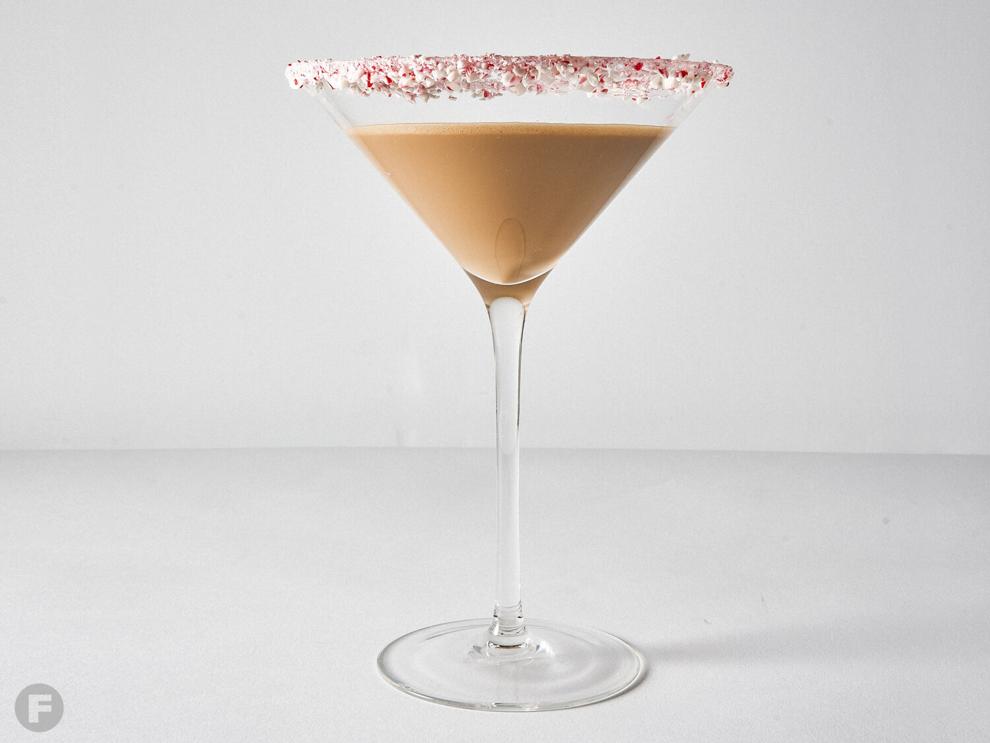 Chocolate-peppermint Martini
Chocolaty and creamy with a cool, minty finish, this indulgent cocktail fits in well at any holiday party.
Serves | 1 |
Candy Cane Rim
1 egg white
1 candy cane, crushed
Chocolate-Peppermint Martini
1½ oz vodka
3 oz chocolate liqueur
2 oz heavy cream
1 oz chocolate syrup
¼ tsp peppermint extract
| Preparation – Candy Cane Rim | Paint a thin line of egg white around the rim of a Martini glass; roll wet rim in crushed candy canes until coated. Set aside.
| Preparation – Chocolate-Peppermint Martini | Fill a shaker tin with ice; add all ingredients and shake vigorously until well combined. Strain mixture into candy cane-rimmed glass and serve.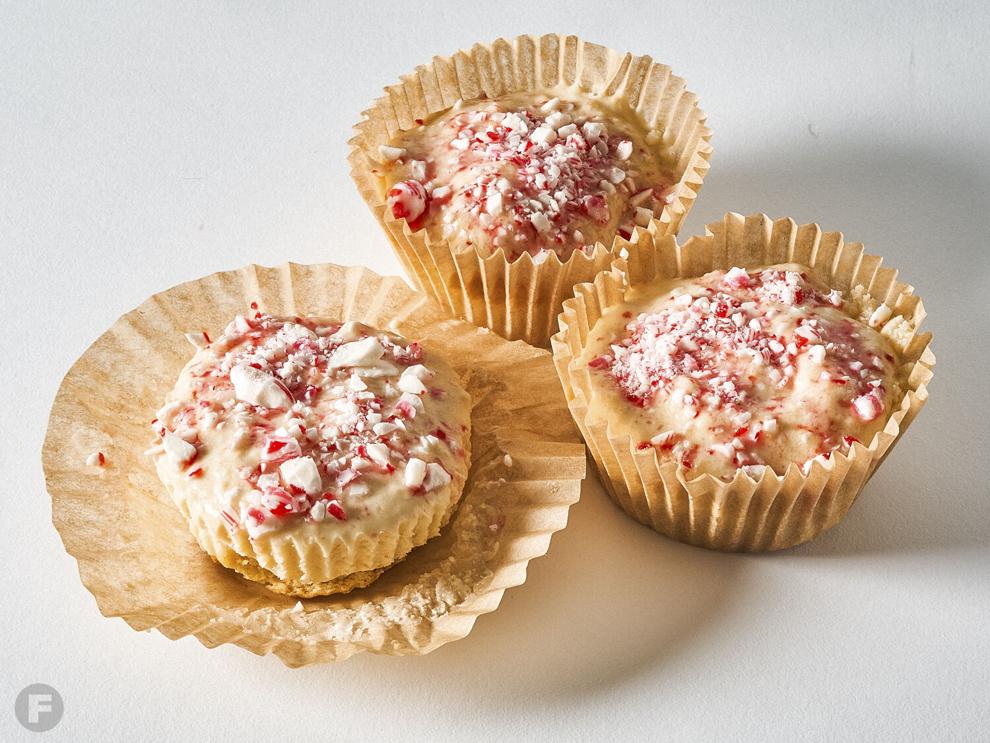 Individual frozen peppermint cheesecakes
Featuring buttery chocolate graham cracker crusts and notes of peppermint, these decadent cheesecakes are the perfect size so that no one has to share – unless they want to.
Yields | 12 cheesecakes |
3 cups crushed chocolate graham crackers
¹⁄₃ cup melted unsalted butter
1½ cups cream cheese
1 cup sweetened condensed milk
1 tsp peppermint extract
1 pinch salt
1 cup heavy cream, whipped
3 candy canes, crushed
| Preparation | Line a 12-cup cupcake pan with cupcake liners. In a small bowl, combine graham crackers and butter. Add 3 to 4 tablespoons graham cracker mixture to each liner, pushing down with the back of a spoon to create the crusts. In a separate bowl, add cream cheese, condensed milk, peppermint extract and salt; using a hand mixer, beat until smooth. Fold in heavy cream and then evenly distribute mixture into liners. Sprinkle each cheesecake with crushed candy canes and freeze until ready to serve.