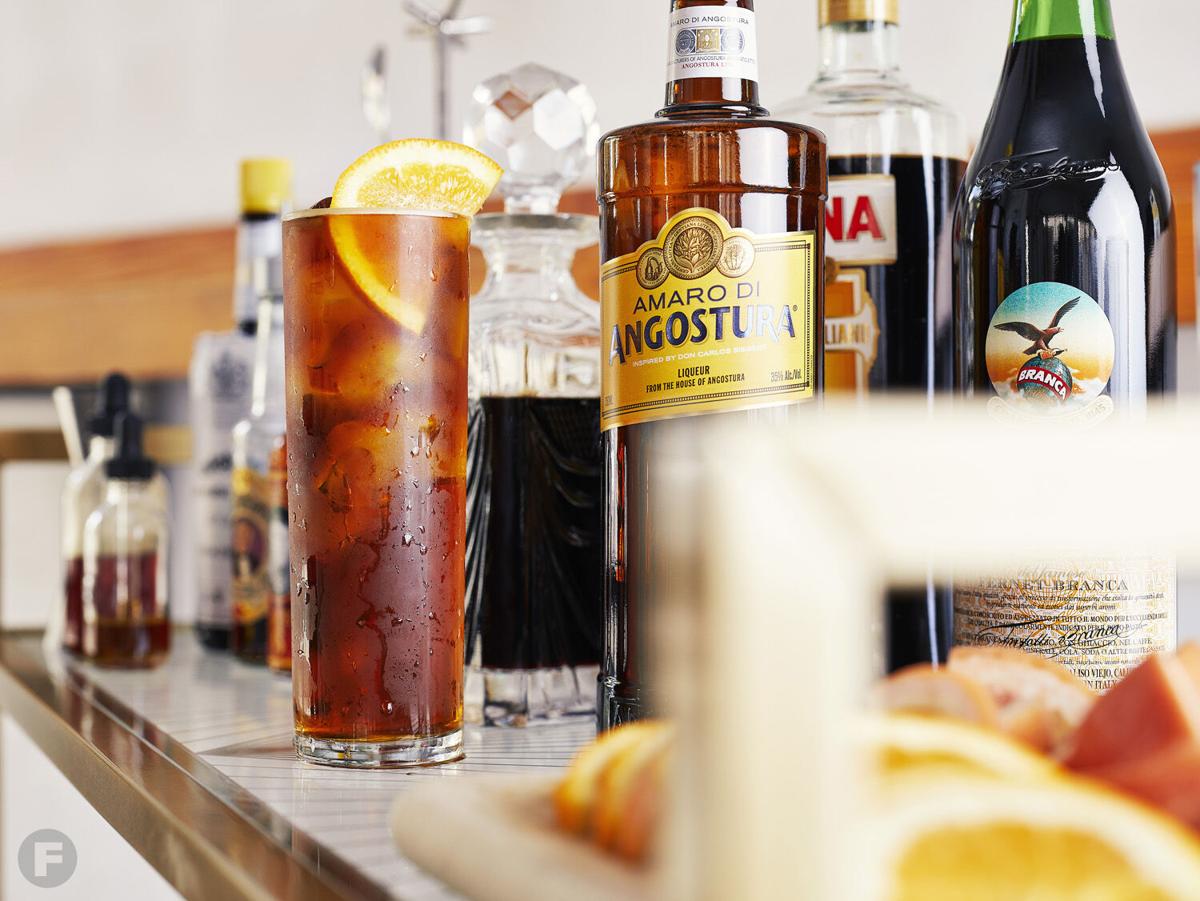 The holidays are a marathon, not a sprint. Italian amari (the plural of amaro) are sweet, sometimes bitter, liqueurs, low in alcohol and perfect for sessional drinking.
With a build-your-own amaro spritz bar, you can simplify your celebration and still excite your guests. Ask them to bring a bottle of amaro from home to diversify the selection, or you can bottle your own house blend ahead of time.
For a well-rounded cocktail, your spread should include highly carbonated water, citrus slices, an assortment of bitters and olives as a savory element – for balance but also snacking.
Amaro Spritz
Serves | 1 |
3 oz sparkling water (or 2 oz sparkling wine and 1 oz sparkling water)
2 oz amaro (one variety or a blend of multiple)
lemon, orange or grapefruit wedges
2 dashes bitters of your choice
pitted green olives
| Preparation | Fill a 12-ounce glass (Collins or highball, for example) with ice. Add sparkling water, followed by amaro and a squeeze of citrus; drop used citrus wedge in glass. Add bitters and gently mix in with a spoon. Garnish with skewered citrus wedges and olives. Enjoy!