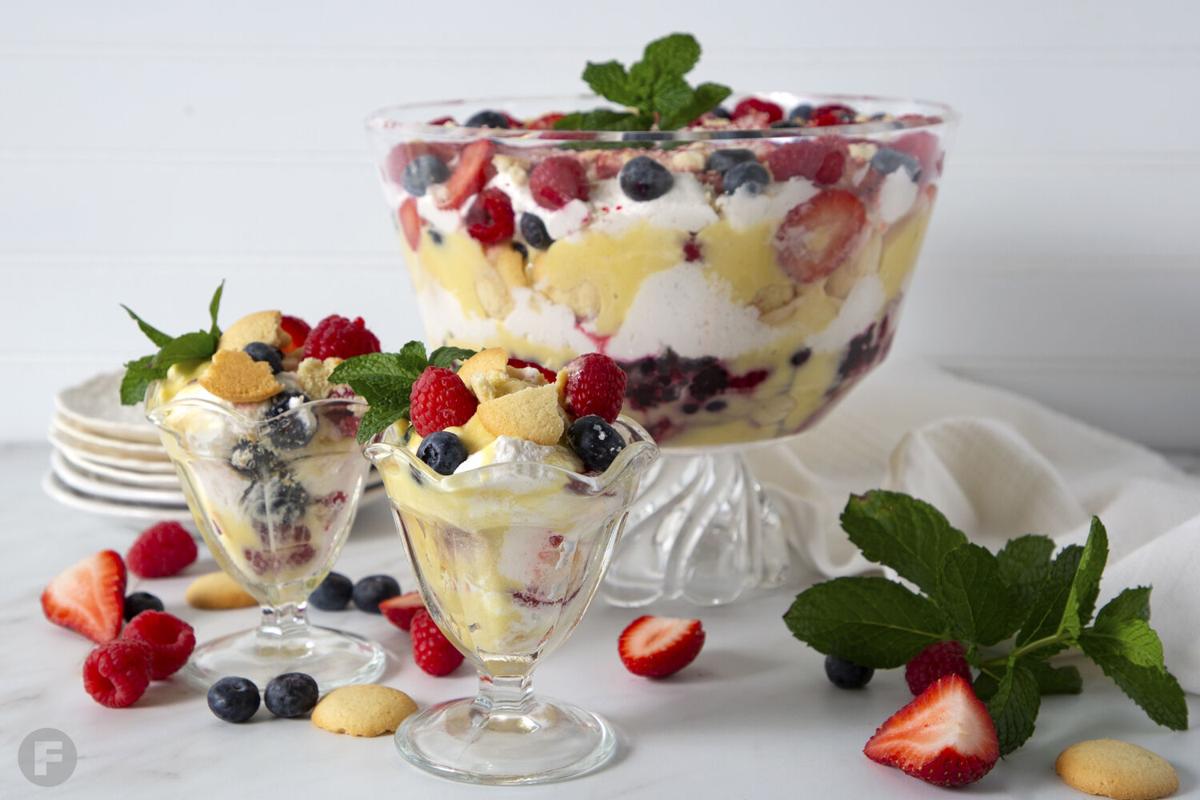 Our mom makes trifles all the time, so we put our own spin on the classic dessert by making it vegan. It's light, simple and works with whatever berries you have on hand – we think it's one of the easiest desserts to make. Since many brands of instant pudding and wafer cookies are "accidentally vegan," making it vegan is just as easy – but be sure to double-check the ingredients lists.
Mixed Berry Trifle
Serves | 10 |
2 bags vegan vanilla cookies
64 oz fresh or frozen mixed berries
2 boxes vegan vanilla or chocolate instant pudding, prepared
2 8-oz containers vegan whipped cream, such as So Delicious
| Preparation | Spread ¹⁄₃ of the vanilla cookies on the bottom of a medium bowl or serving dish. Layer ¹⁄₃ of the berries on top, barely covering the cookies; top with ¹⁄₃ of the prepared pudding and then ¹⁄₃ of the whipped cream. Repeat layering until the bowl is filled. Garnish with extra cookie crumbles and a few berries. Place in refrigerator to chill, at least 2 hours, allowing flavors to blend.
Serve chilled.