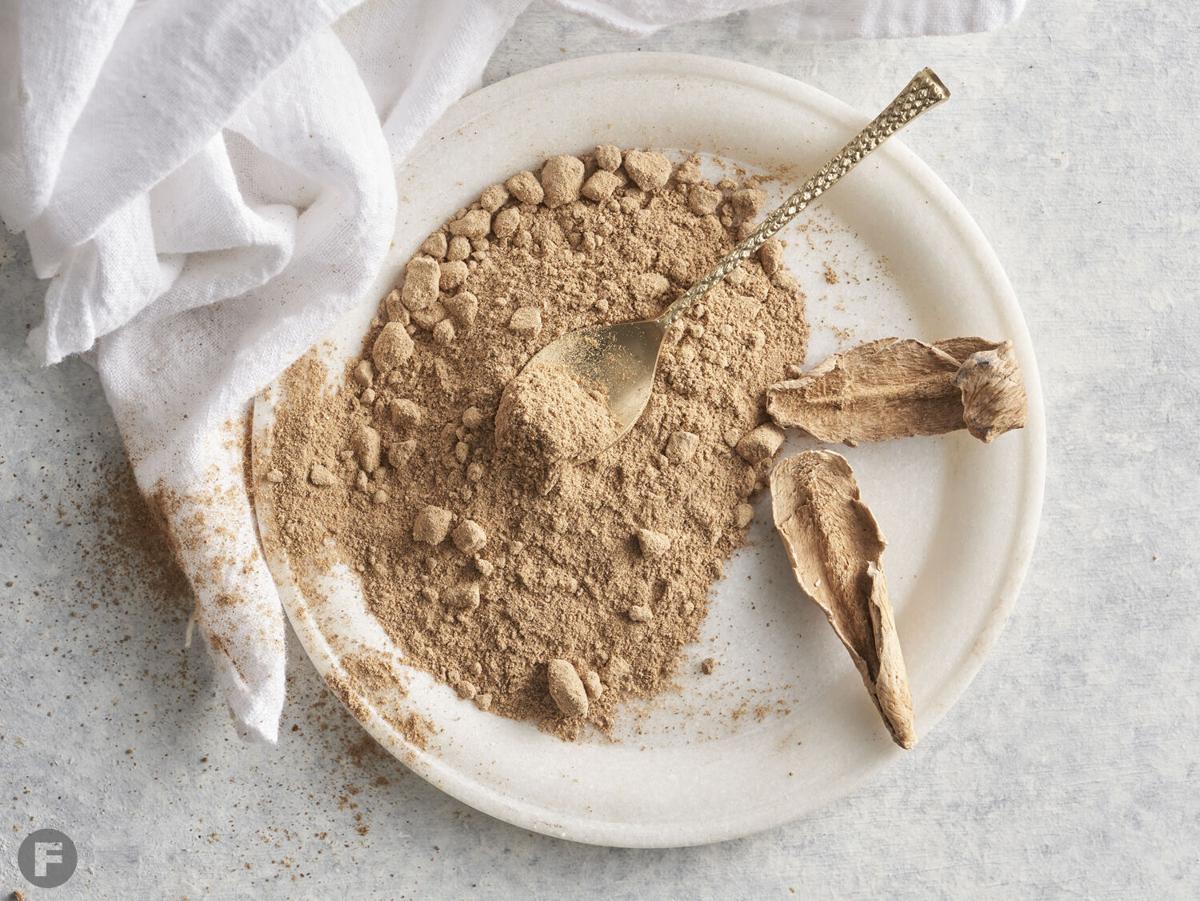 A sour spice found in nature? Let's investigate.
What Is It?
Amchoor powder is made from unripe green mangoes that are dried and pulverized into a tangy spice. Think of it as a more complex version of the freeze-dried fruit powders you see in stores – where those go sweet, amchoor goes deep, hitting you with layers of astringent citrus so tart it swings easily into savory territory.
Amchoor powder gives the fresh mango filling in this fruit tart an unexpected sourness.
What Do I Do With It?
Although it's made from fruit, amchoor powder is predominantly used as a spice for savory dishes such as the curries, dals, samosas, pakoras, chutneys and pickles of North India. It can also be used as a meat tenderizer for beef, poultry and fish.
Savory might be where it spends most of its time, but amchoor powder lends balance to sweeter things such as fruit salads, smoothies and pastries as well. Never overpowering, it makes itself known by adding unmistakable pucker to anything you want to throw it in.