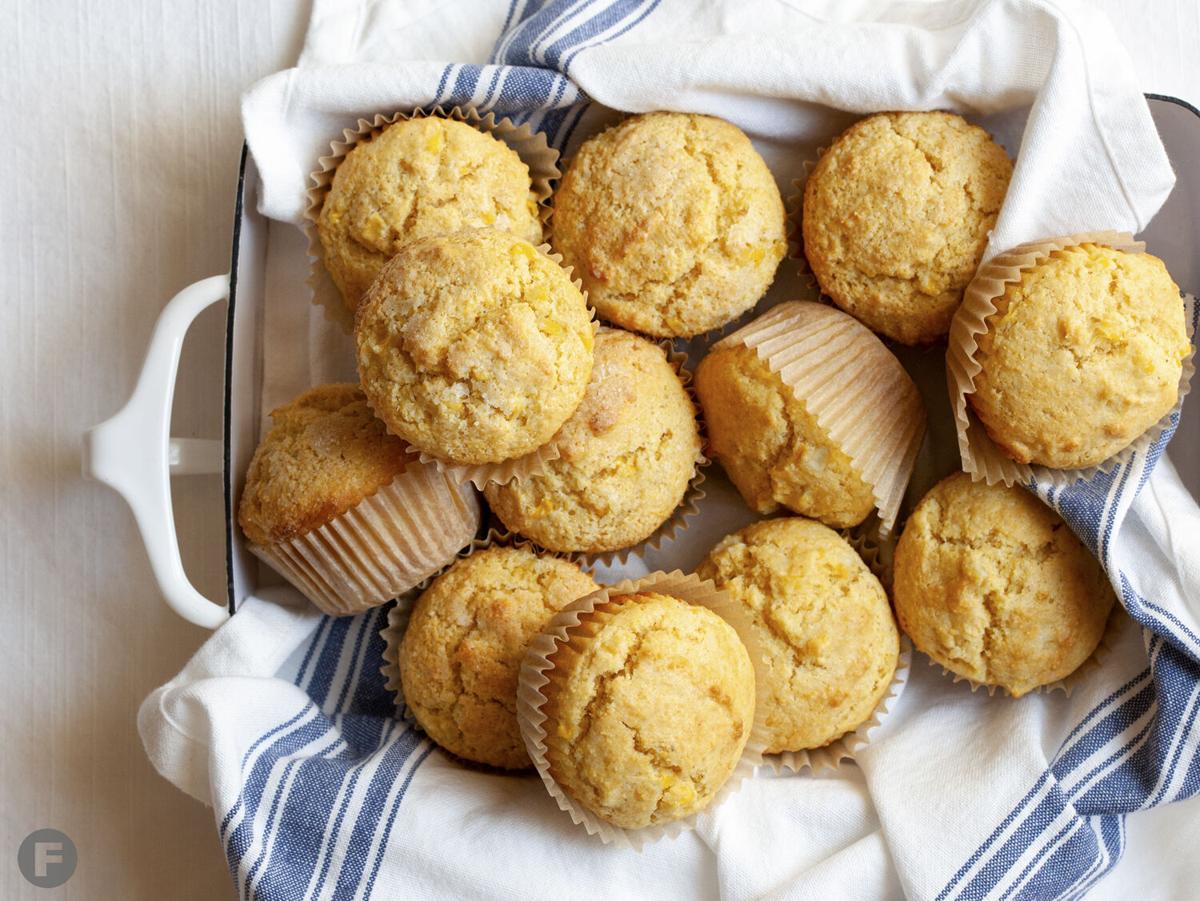 Tender and moist, these cornbread muffins are infused with sweet corn flavor thanks to freshly shaved kernels. Slather them with butter – plus a bit of honey, if you desire – for a sweet and savory flavor combination that can't be beat.
Sweet Corn Muffins
Yields | 14 muffins |
1½ cups all-purpose flour
1 cup yellow cornmeal
⅓ cup sugar, plus more for sprinkling
1 Tbsp baking powder
½ tsp baking soda
½ tsp kosher salt
1 cup sweet corn kernels (approximately 1½ cobs, shaved)
2 large eggs
¾ cup sour cream
½ cup (1 stick) unsalted butter, melted
⅓ cup whole milk
| Preparation | Preheat oven to 400°F. Lightly spray a standard 12-cup muffin pan with nonstick cooking oil spray and line with paper liners.
In a large bowl, whisk together flour, cornmeal, sugar, baking powder, baking soda and salt. In a separate bowl, whisk together sweet corn kernels, eggs, sour cream, melted butter and milk. Add corn mixture to flour mixture; whisk until combined. Evenly divide batter among prepared liners, filling each approximately ⅔ full (a spring-loaded ice cream scoop works well here). Generously sprinkle sugar over the top of each cavity.
Bake muffins until domed and golden, 16 to 17 minutes. Remove from oven and let cool, 5 minutes. Remove muffins from pan and transfer to a wire rack to finish cooling. Serve warm with a slather of butter, a drizzle of honey or both.