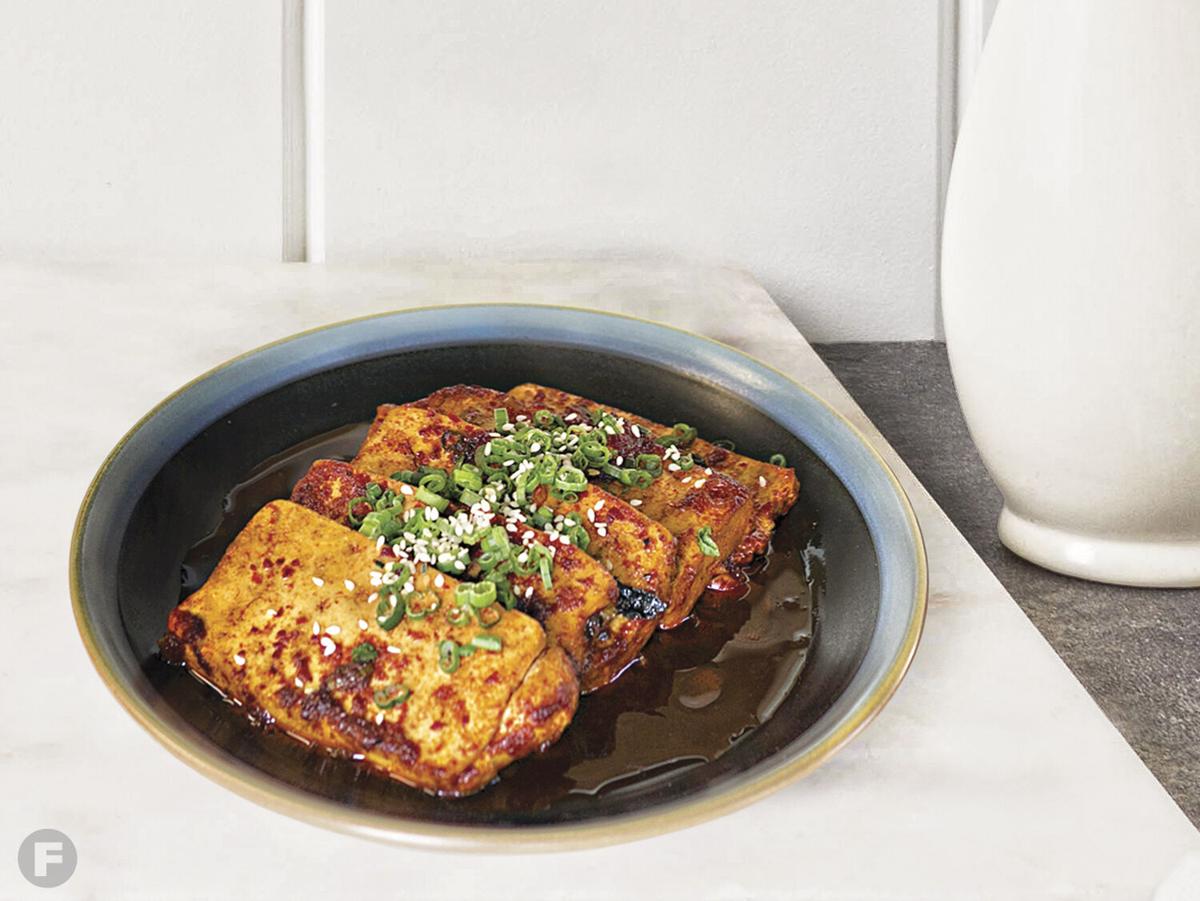 Dubu jorim is made by simply searing tofu and then braising it in a soy-based sauce.
I adore banchan, and I always seek out this Korean side dish in the spread. The spice level can be adjusted by either adding more or less gochugaru (Korean chile flakes), which can be found at any Asian market. And this version of dubu jorim, in particular, is delicious chilled and eaten at your leisure the following day.
Dubu Jorim
Serves | 4 |
1 lb firm tofu
1 tsp salt
1 cup water
¼ cup soy sauce
3 Tbsp honey
1 Tbsp sesame oil, plus more for garnish
2 cloves garlic, minced
2 green onions, whites only, sliced (reserve greens for garnish)
2 Tbsp gochugaru
2 Tbsp grapeseed oil
sesame seeds, for garnish (optional)
| Preparation | Slice tofu into ¼-inch-thick slices; season with salt. In a bowl, combine water, soy sauce, honey, sesame oil, garlic, whites of green onions and gochugaru. Heat grapeseed oil in a large sauté pan over medium-high heat. Add tofu; sear, 3 minutes per side. Reduce heat to low; add soy sauce mixture to pan. Turn over each piece of tofu to make sure it's coated in sauce and then simmer until liquid has reduced but pan is still a little wet, 5 to 10 minutes. Stack braised tofu on a plate and spoon remaining sauce over top. Garnish with sesame seeds, greens and a drizzle of sesame oil.