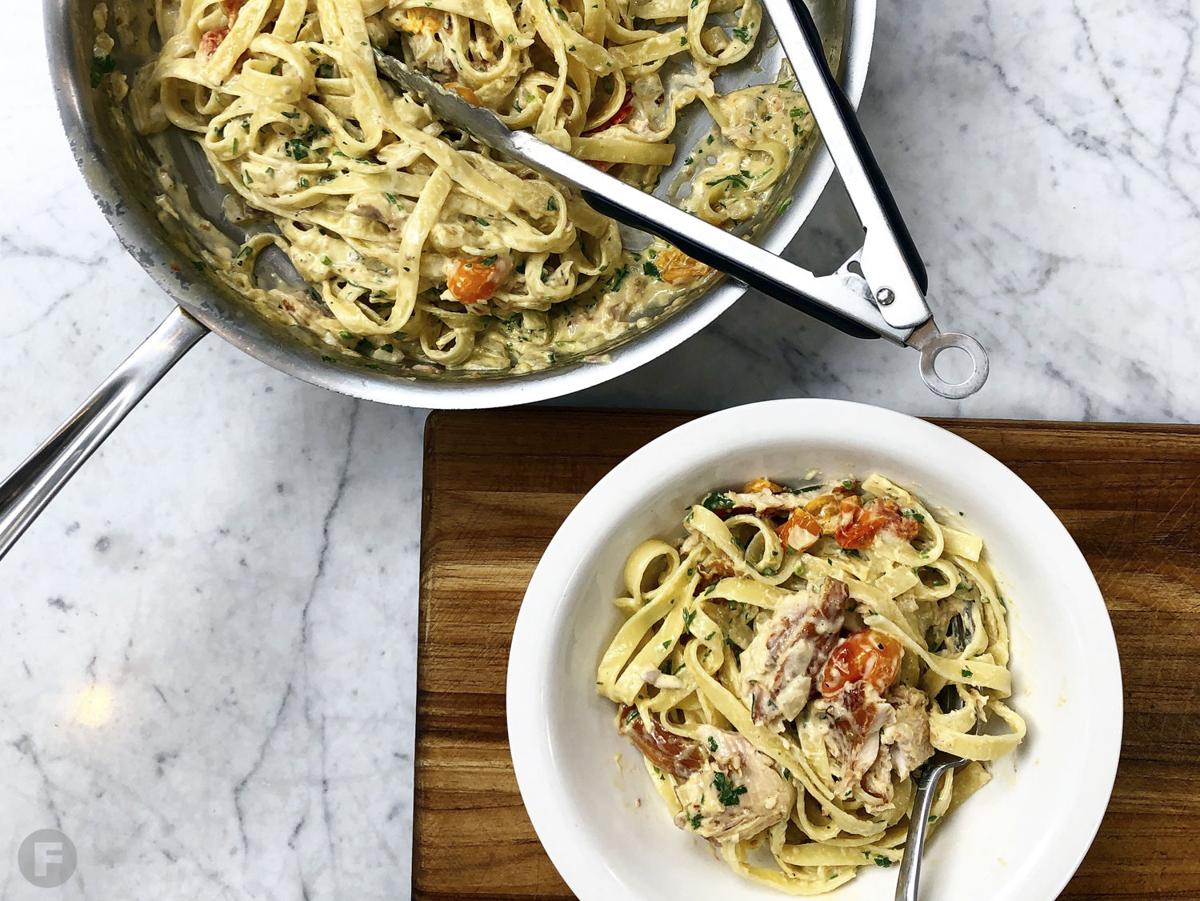 This smoked trout pasta is easy yet elegant. Watch Feast TV host Cat Neville make this recipe from start to finish in our Adventure episode.
Smoked Trout Pasta With Cream Sauce
Fettuccine, cooked according to package directions
1 Tbsp unsalted butter
1 Tbsp extra-virgin olive oil
½ yellow onion, diced
¼ to ½ cup dry white wine
1 cup heavy whipping cream
¼ cup cherry tomatoes, quartered
½ cup flaked smoked trout
Few shavings of fresh nutmeg
Pinch cayenne pepper
Salt and freshly ground black pepper, to taste
Handful parsley, chopped
| Preparation | Cook pasta according to package directions and set aside, reserving about a cup of the pasta water. 
In a large saute pan, heat butter and oil and then add onion, sauteing until translucent. Pour in wine and allow to reduce by half and then stir in the cream. Bring mixture to a gentle simmer and allow to cook for a minute, then add tomatoes. When tomatoes are soft, stir in trout and season with nutmeg, cayenne, salt and pepper. Add pasta to pan and, using tongs, toss to coat with cream sauce, adding in parsley, tossing to evenly distribute.