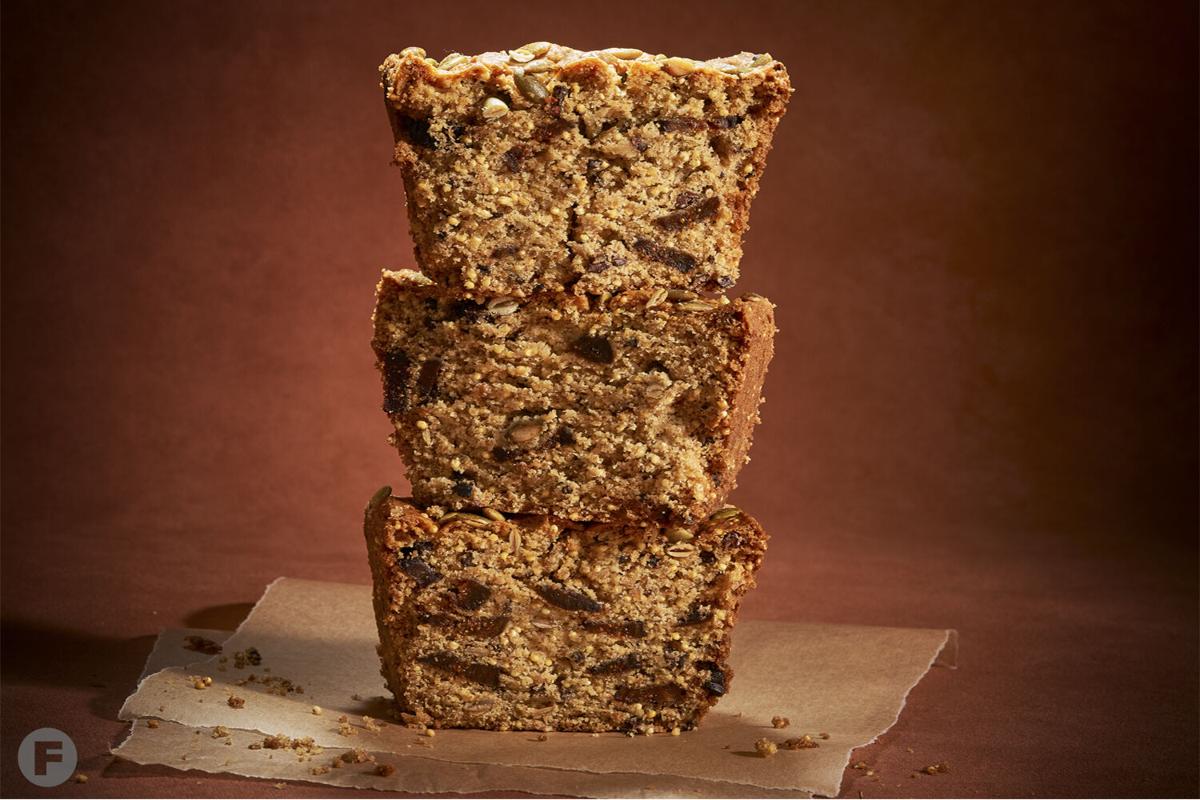 With the holidays upon us, indulgences lurk around every corner. This recipe is designed to feel indulgent while being relatively healthy. It's vegan, sweetened with maple syrup and packed with festive yet nutritious ingredients, including figs, pumpkin seeds, cacao nibs and millet.
Fig & Cacao Holiday Bread
Serves | 12 |
1¹⁄₃ cups unbleached all-purpose flour
1 cup tiger nut flour
²⁄₃ cup millet
¼ cup ground flaxseed
2 tsp baking powder
1 tsp baking soda
½ tsp kosher salt
½ tsp freshly ground cardamom, optional
¾ cup oat or cashew milk
²⁄₃ cup maple syrup
²⁄₃ cup olive oil
1 cup dried figs, roughly chopped
¹⁄₃ cup pepitas (pumpkin seeds), plus more for sprinkling
¹⁄₃ cup cacao nibs
| Preparation | Preheat oven to 350°F. Generously spray a tea loaf pan (or a standard-size loaf pan) with nonstick cooking oil spray.
In a large bowl, whisk together flours, millet, flaxseed, baking powder, baking soda, salt and cardamom, if using. In a medium bowl, whisk together milk, maple syrup and olive oil. Add wet ingredients to dry; using a spatula, mix until just incorporated. Fold in figs, pepitas and cacao nibs until evenly distributed. Pour mixture into prepared pan; sprinkle with more pepitas. Bake, 45 to 55 minutes, until a knife inserted in the center comes out clean or with only a few crumbs. Transfer pan to a wire rack and let cool completely before removing.
| To Serve | Slice and serve at room temperature or warmed.