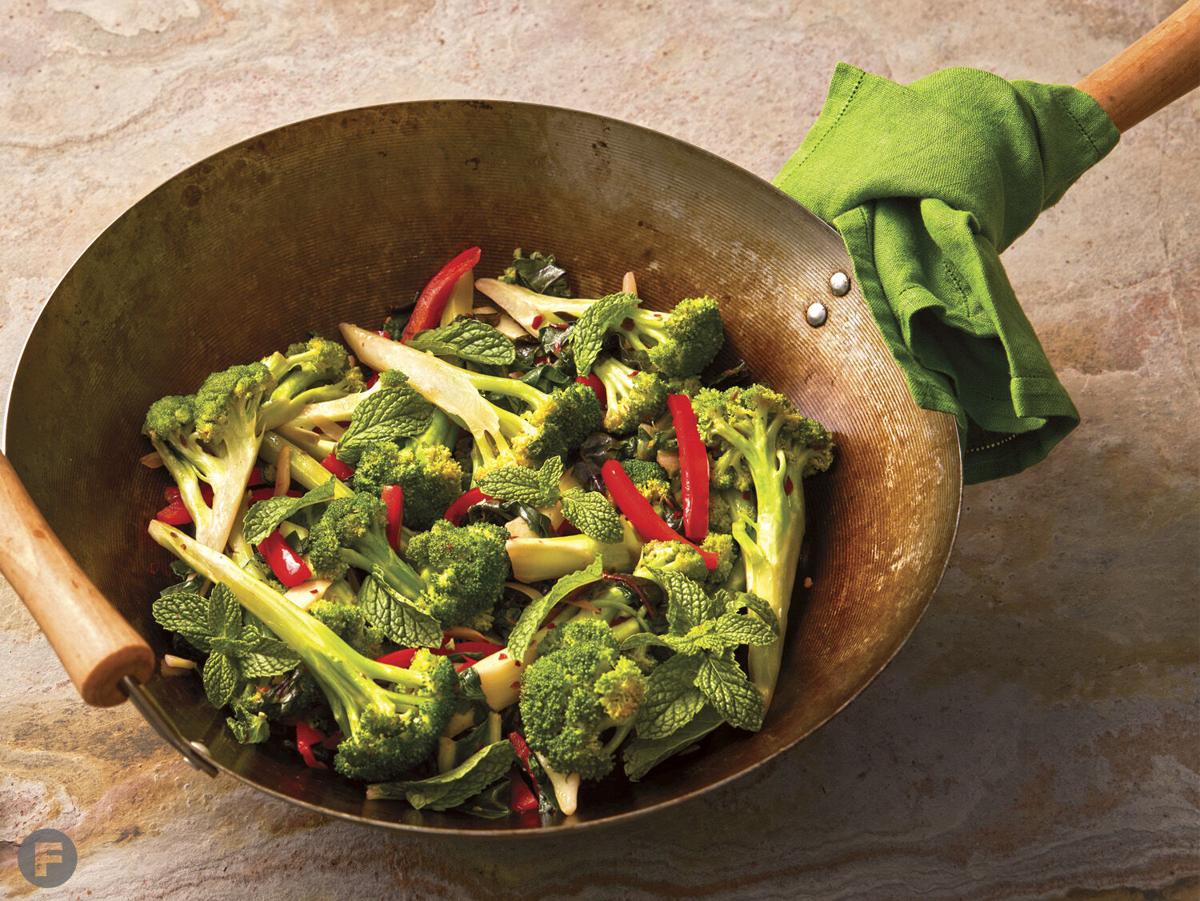 It's time to whip out your wok. This stir-fry is quick, healthy and full of flavor – everything we crave after the holidays.
Broccoli stir-fry
Serves | 4 to 6 |
2 large heads broccoli, cleaned and separated into equal-sized florets
5 Tbsp grapeseed oil
6 large cloves garlic, sliced
3 stalks Swiss chard, cleaned and cut into 1-inch ribbons
1 red bell pepper, julienned
1 tsp red pepper flakes
½ tsp whole cumin seed
½ tsp salt, plus more to taste
2 stalks mint leaf
2 limes, juiced
| Preparation | Place broccoli in a microwave-safe container with ¼ cup water; cover with microwave-safe plastic wrap and heat, 4 minutes. Let stand, 2 minutes. Remove from microwave and set aside.
In a wok or large sauté pan, heat oil over high heat until it begins to smoke. Add garlic; quickly stir until it starts to brown and then transfer to a plate with a slotted spoon. Add microwaved broccoli, Swiss chard, pepper, red pepper flakes, cumin seed and ½ teaspoon salt to wok or pan; toss for even cooking, approximately 3 minutes. Add garlic and mint leaves; toss, 1 minute. Transfer to a warm platter; taste and adjust seasoning as needed. Drizzle lime juice over top and serve hot.