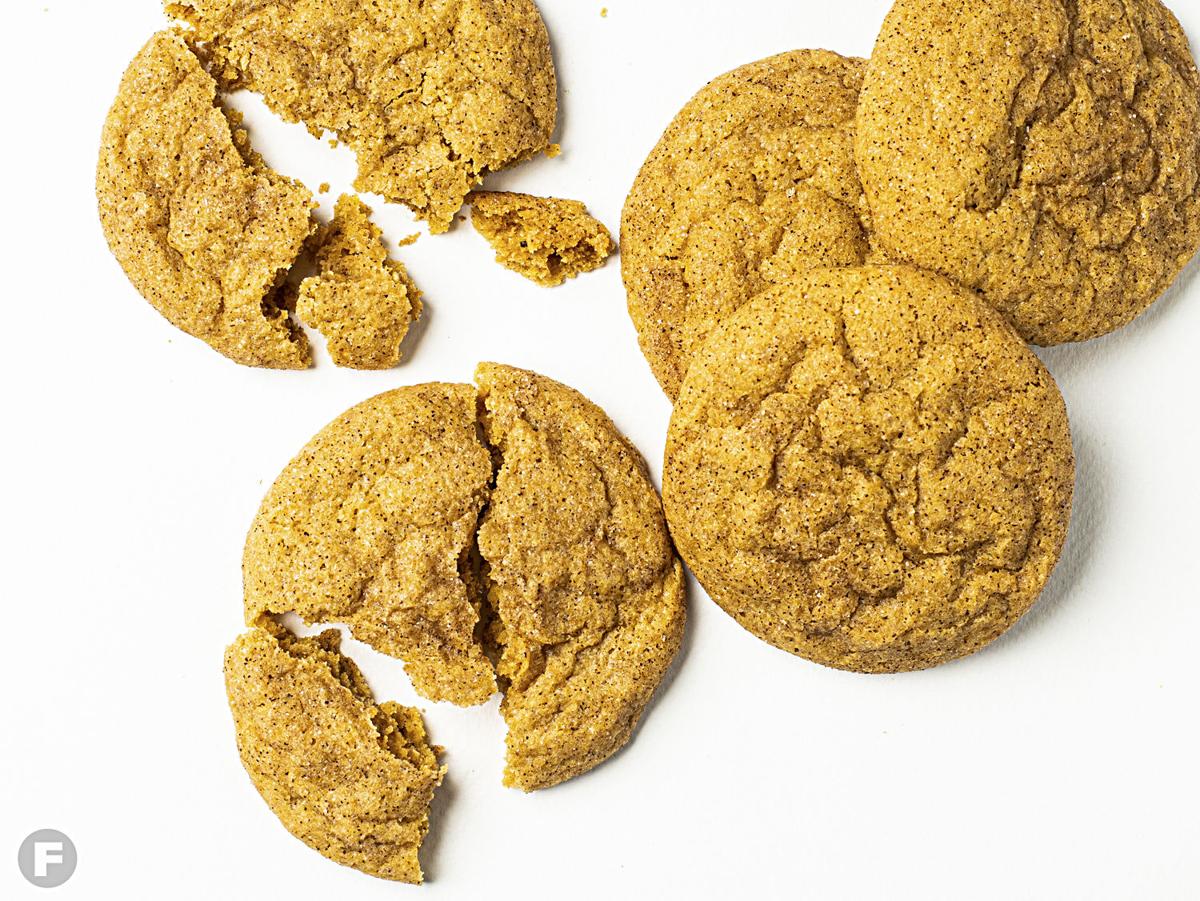 Moreland's girlfriend, Kelly Erdman, made pumpkin snickerdoodles for the Fab Five's arrival. They made Queer Eye's grooming expert, Jonathan Van Ness, scream in delight – so we had to get the recipe.
Kelly's Pumpkin Snickerdoodles
Yields | approximately 36 |
1 cup (2 sticks) salted butter, softened
1¼ cup sugar, divided
¾ cup brown sugar, packed
1 egg yolk
¾ cup canned pumpkin purée
2 tsp vanilla
3¼ cup unbleached all-purpose flour
3½ tsp cornstarch 
2 tsp cream of tartar
1 tsp baking soda
½ tsp baking powder
½ tsp salt
4 tsp cinnamon, divided
½ tsp nutmeg
¼ tsp allspice
½ tsp ginger
| Preparation | Add butter, 1 cup sugar and brown sugar to the bowl of a stand mixer; mix until combined. Add egg yolk; mix until incorporated. Add pumpkin and vanilla; mix until combined, scraping the sides of the bowl as needed. In a small bowl, combine dry ingredients, using only 2 teaspoons cinnamon. Add to batter and mix to combine, scraping the sides of the bowl as needed. Refrigerate batter for at least 30 minutes, long enough for dough to set.
Preheat oven to 350°F. In a small bowl, combine ¼ cup sugar and 2 teaspoons cinnamon. Remove dough from refrigerator; it should be cool and not sticky. Equally divide dough into approximately 36 balls (I use a cookie scoop, scrape it flat as I pull it out of the bowl and then squish two scoops together to form each ball). Roll each ball in cinnamon-sugar mixture, then place on a nonstick baking sheet, leaving space between. Pat each ball into more of a disc shape. Bake 11 to 13 minutes. Remove from oven and let cool. Enjoy with a cold glass of milk or your favorite coffee.