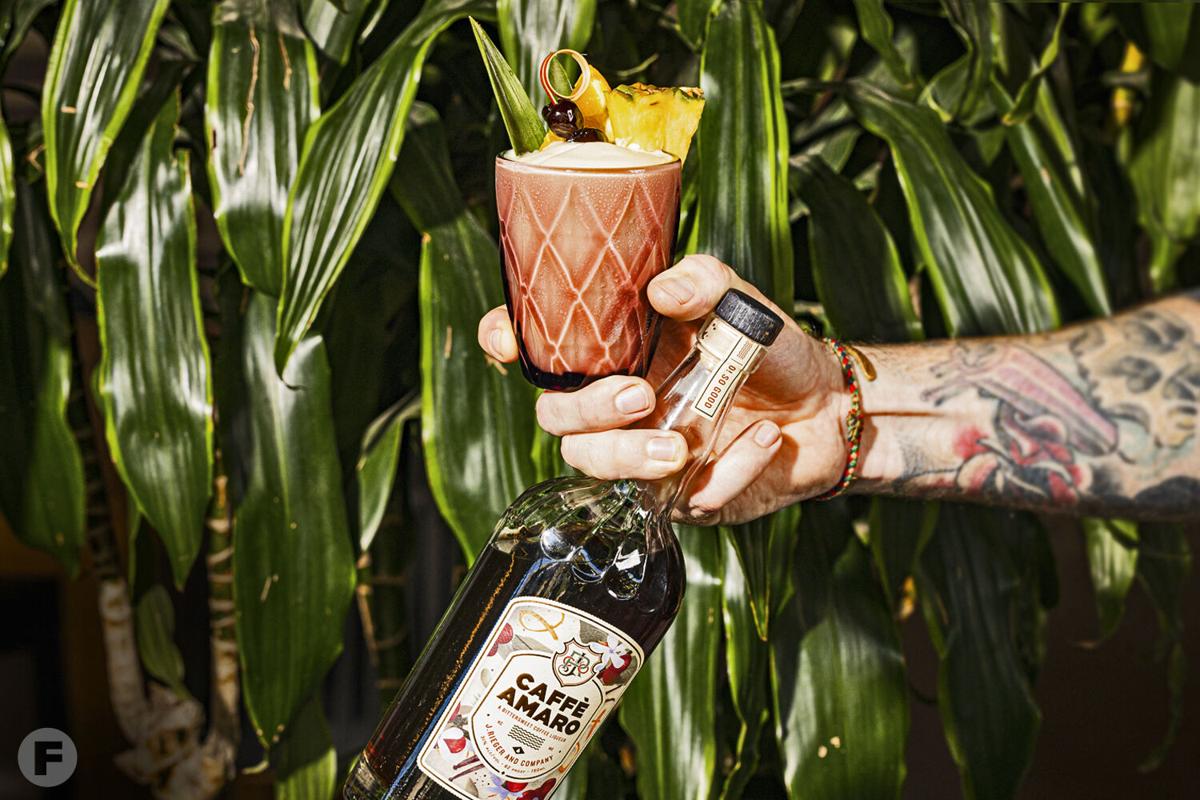 Neat or on the rocks, amaro is a fitting finale of a big holiday production. That said, you can also transform it into more of a drinking experience by mixing it into a Caffè Colada for dessert. Made with J. Rieger & Co. Caffè Amaro and Kansas City Whiskey, the icy cocktail also features coconut cream and pineapple.
for year-round appeal.
Caffè Colada
Recipe by Andrew Olsen, national beverage director, J. Rieger & Co.
Serves | 1 |
2 cups ice
5 chunks fresh pineapple
1½ oz coconut cream
1½ oz pineapple juice
¾ oz Caffè Amaro
¾ oz Kansas City Whiskey
| Preparation | Combine all ingredients in a blender; blend on high until mixture is mostly smooth. Pour mixture into your favorite festive cocktail glass. Garnish with an orange slice, a cherry and a pineapple leaf, if desired.