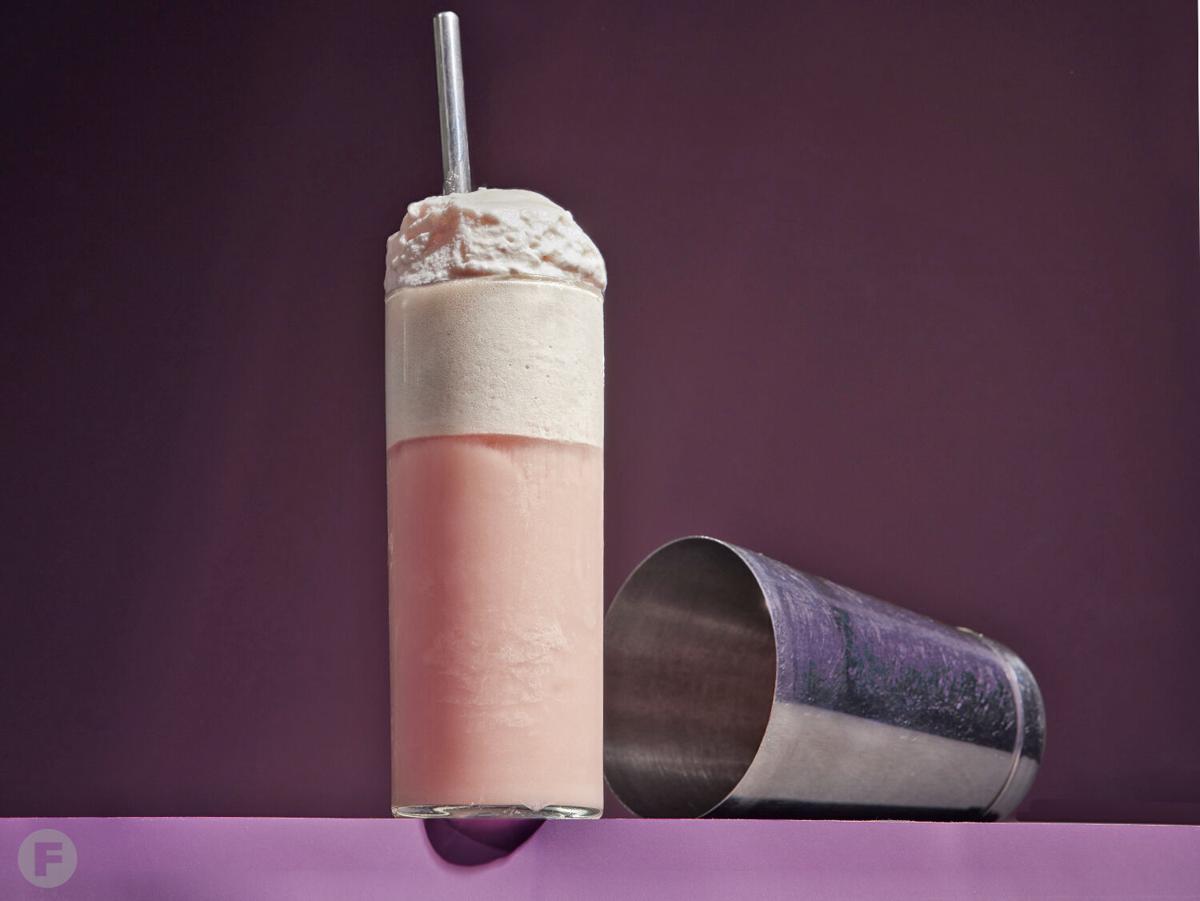 Missouri is the leading producer of elderberries in the U.S.; in fact, the tiny berries grow wild in every county in the state. Packed with antioxidants, they make a bright, acidic juice – think pomegranate meets blackberry or blueberry – but regional farmers also harvest the berries for jams and syrups. The latter acts as a fruity, vitamin-rich addition to any classic sour-style cocktail. This recipe is based on the Ramos Gin Fizz, a vintage cocktail that's light and frothy.
Elderberry Gin Fizz
Serves | 1 |
Elderberry Syrup
1 cup sugar
1 cup elderberry juice
Elderberry Gin Fizz
2 oz gin
1 oz elderberry syrup (recipe follows)
1 oz heavy cream
½ oz fresh lemon juice
½ oz fresh lime juice
1 large egg white
2 oz soda water
orange peel, for aromatics
| Preparation – Elderberry Syrup | Add sugar and juice to a blender; blend until combined. Transfer syrup to an airtight container and refrigerate for up to two weeks.
| Preparation – Elderberry Gin Fizz| Set a 10-ounce Collins glass in the freezer while you mix the cocktail. Add gin, elderberry syrup, heavy cream, lemon juice and lime juice to a shaker tin with ice; shake vigorously, 30 seconds. Strain mixture into half of the shaker; discard ice. Add egg white; shake vigorously, 45 seconds to 1 minute. Pour ingredients into chilled Collins glass and let sit, 1 minute (this will help stabilize the meringue created from the reverse dry shake). Slowly pour soda water into the center of the glass (this will cause the meringue to rise above the top of the glass). Twist orange peel over top. Insert a reusable straw into the center and sip.