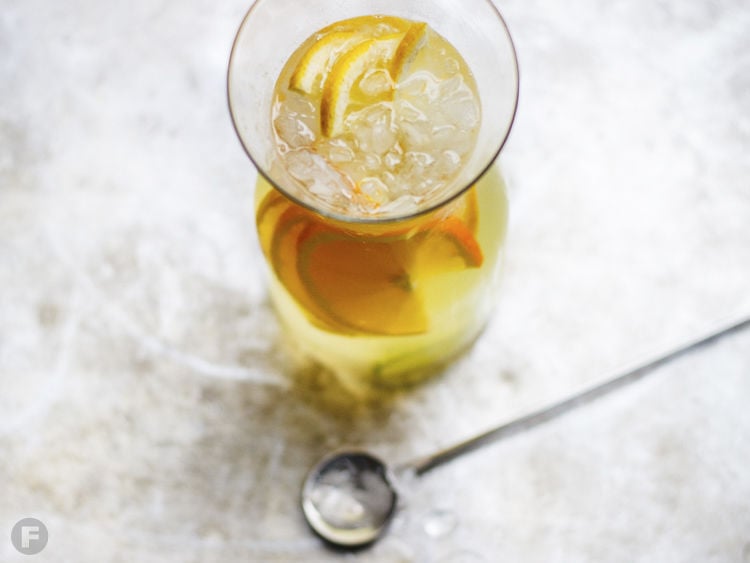 Complementary citrus flavors connect this juicy, effervescent sangria with tangy roasted olives. The sweet balances the salt, making the pairing the ideal palate opener for a dinner party.
Sparkling citrus Sangria
Serves | 4 |
juice of 1 lemon
juice of 1 lime
juice of 2 oranges
½ cup honey
1 750-milliliter bottle chilled Prosecco or other sparkling wine
1 lemon, sliced into wheels
1 lime, sliced into wheels
1 orange, sliced into wheels
ice
| Preparation | In a punch bowl or large pitcher, combine lemon, lime and orange juice with honey and stir to blend. Add prosecco and stir once more. Add citrus wheels and ice. Serve.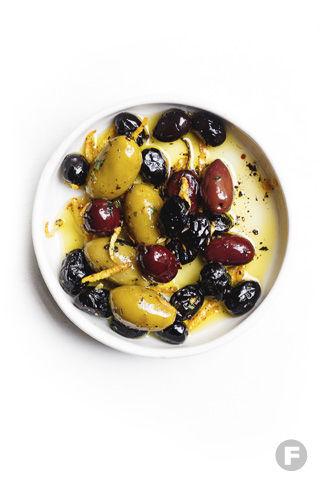 Roasted herb-citrus olives
Serves | 4 to 6 |
2 cups mixed green, black and Kalamata olives
2 Tbsp olive oil
¼ tsp fennel seeds
1 Tbsp fresh parsley, minced
½ tsp finely chopped fresh rosemary
¼ tsp freshly ground black pepper
2 tsp orange zest
| Preparation | Preheat oven to 350°F.
In a baking dish, combine all ingredients except zest and toss to incorporate. Roast olive mixture for 15 minutes or until sizzling. Toss cooked olive mixture with orange zest and additional olive oil if desired. Serve warm with crostini or crusty bread.