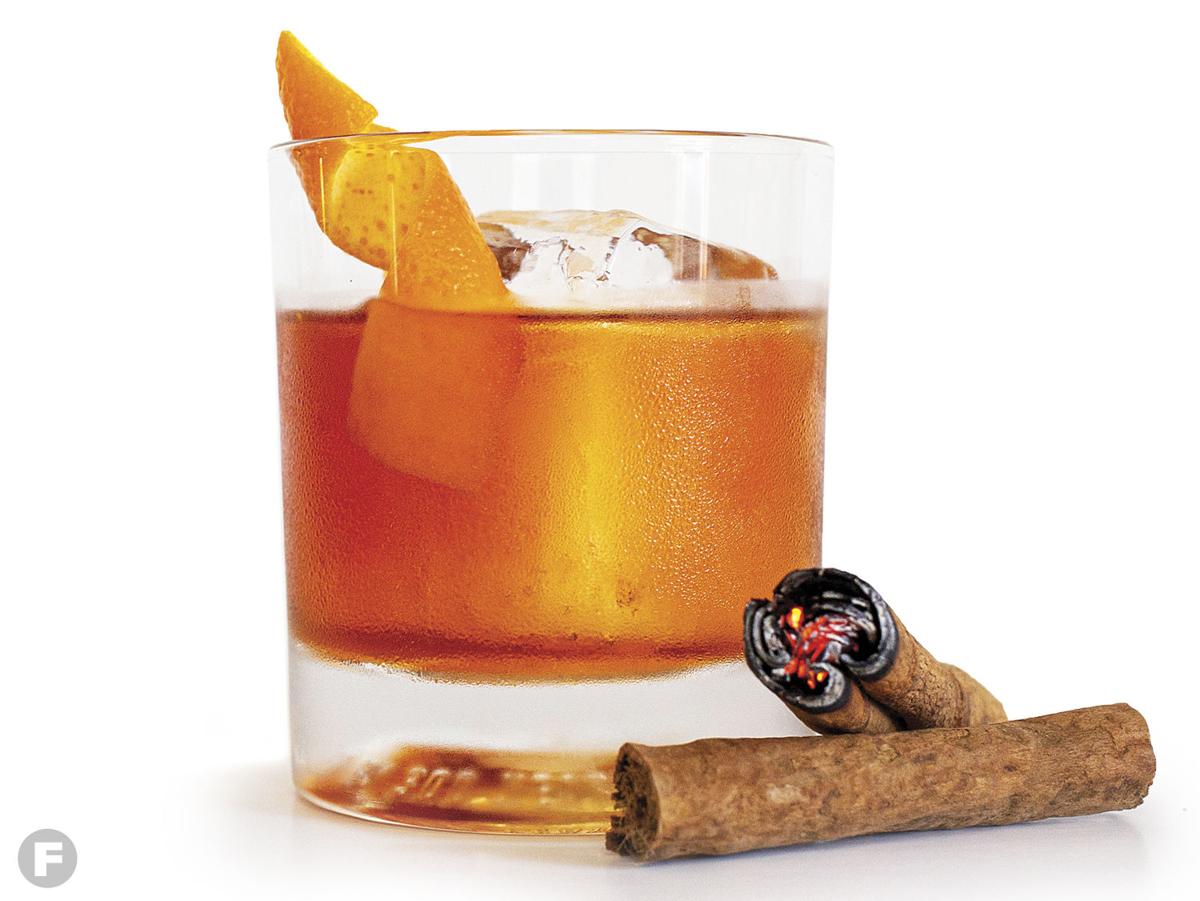 Montanez and Westeren like Wild Turkey 101 for its higher rye content. They use maple syrup in place of simple syrup to add warmth and depth to this cocktail, which is especially welcome during colder months.
"This drink is a classic for us, especially during the holiday season. The smoked cinnamon and maple syrup add an incredible depth to the drink that makes it feel like fall. We love using Wild Turkey 101 in this recipe for a couple of reasons: The proof of the bourbon stands up to the dilution of the drink while its high rye content adds even more flavor." –Joe Montanez
Smoked Cinnamon and Maple Old Fashioned
Recipe courtesy of Joe Montanez and Ryan Westeren, The Whisk(e)y Fix
Yields | 1 |
1 small organic cinnamon stick
2 oz bourbon whiskey (Montanez and Westeren like Wild Turkey 101 for the higher rye content)
4 dashes Angostura bitters
ice
1 orange peel
| Preparation | Use a torch to burn the end of the cinnamon stick. Once cinnamon has been scorched, place a double rocks glass over it while you build the rest of the cocktail.
Combine bourbon, maple syrup and bitters in a mixing glass; add ice and stir for 25 rotations. Lift glass off cinnamon and place a single, large ice cube in the bottom. Strain the cocktail mixture into the smoked glass. To finish the drink, cut a large swath of orange peel, express the oils over the drink and rub the peel around the rim of the glass; drop the peel into the glass as garnish and sip.