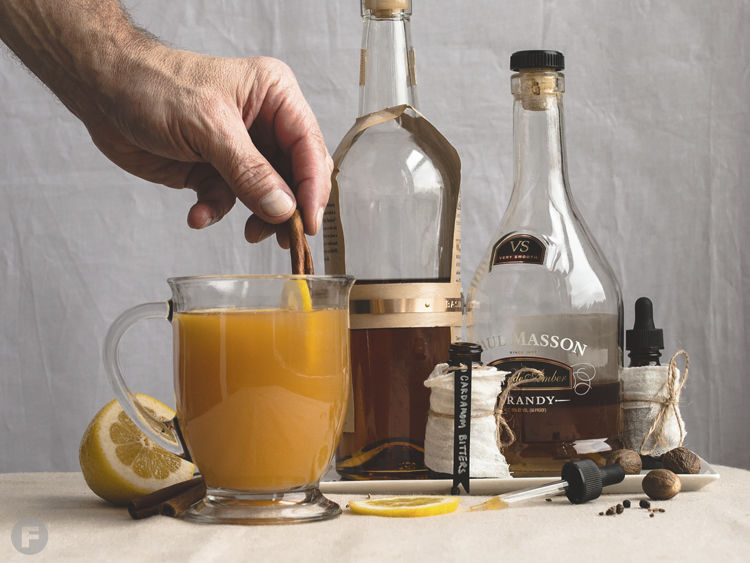 Apple cider is preferred to hot chocolate in my house, especially when used to make Hot Toddys. I love having a comforting and soothing cup in the evenings, usually after a robust meal or a long night of entertaining.
Serves | 2 |
2 cups apple cider
1 cup water
½ lemon, cut into four slices
4 oz brandy, divided
2 dashes cardamom bitters, divided
2 lemon wheels (for garnish)
2 cinnamon sticks, divided (optional)
| Preparation | In a small saucepot over medium heat, bring apple cider and water to a boil; immediately remove from heat. Divide liquid evenly into 2 mugs. Add 2 ounces brandy and 1 dash of bitters to each. Garnish mugs with lemon wheels and cinnamon sticks. Serve warm.