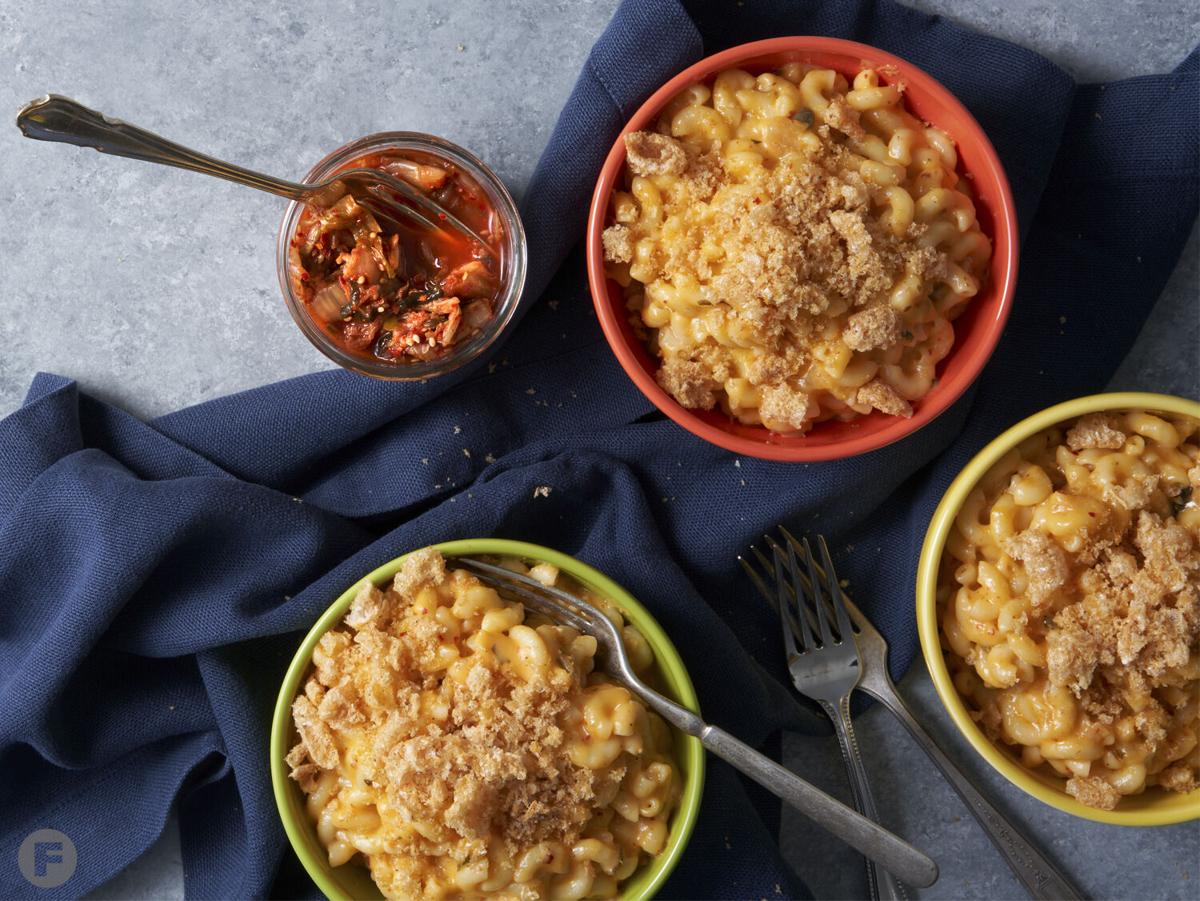 Mac 'n' cheese is one of the greatest comfort foods in the U.S., and I would argue that it only gets better with the addition of kimchi, one of Korea's favorite ingredients. A traditional side dish of salted and fermented vegetables, kimchi has become more and more prevalent in the U.S. over the past decade, and I would venture to say that it's now a staple in many kitchens here as well.
Sour and spicy, kimchi is packed with umami funk, which complements the creamy nature of this dish, and a top layer of crushed pork rinds adds another spark of flavor to every bite.
Kimchi Mac 'n' Cheese
Serves | 6 to 8 |
6 Tbsp unsalted butter
1 cup spicy napa cabbage kimchi, thinly sliced
3 Tbsp all-purpose flour
2 cups whole milk
1 tsp kosher salt
½ tsp white pepper
1 lb extra sharp Cheddar, grated
1 lb elbow pasta, cooked according to package instructions
3 Tbsp reserved pasta water
1 cup crushed pork rinds
| Preparation | In a large pot or Dutch oven, melt butter over medium-high heat. Add kimchi; sauté until approximately half of the water from the kimchi has evaporated, 5 to 7 minutes. Whisk in flour; continue to whisk until completely incorporated, 1 to 2 minutes. Gradually add milk, whisking and scraping the bottom of the pot to keep kimchi from sticking. Continue to whisk mixture until sauce begins to thicken. Add salt, pepper and grated cheese; stir until sauce is smooth. Add pasta; stir until fully combined. Stir in reserved pasta water (this will help the pasta and the sauce come together). Serve with crushed pork rinds sprinkled on top.