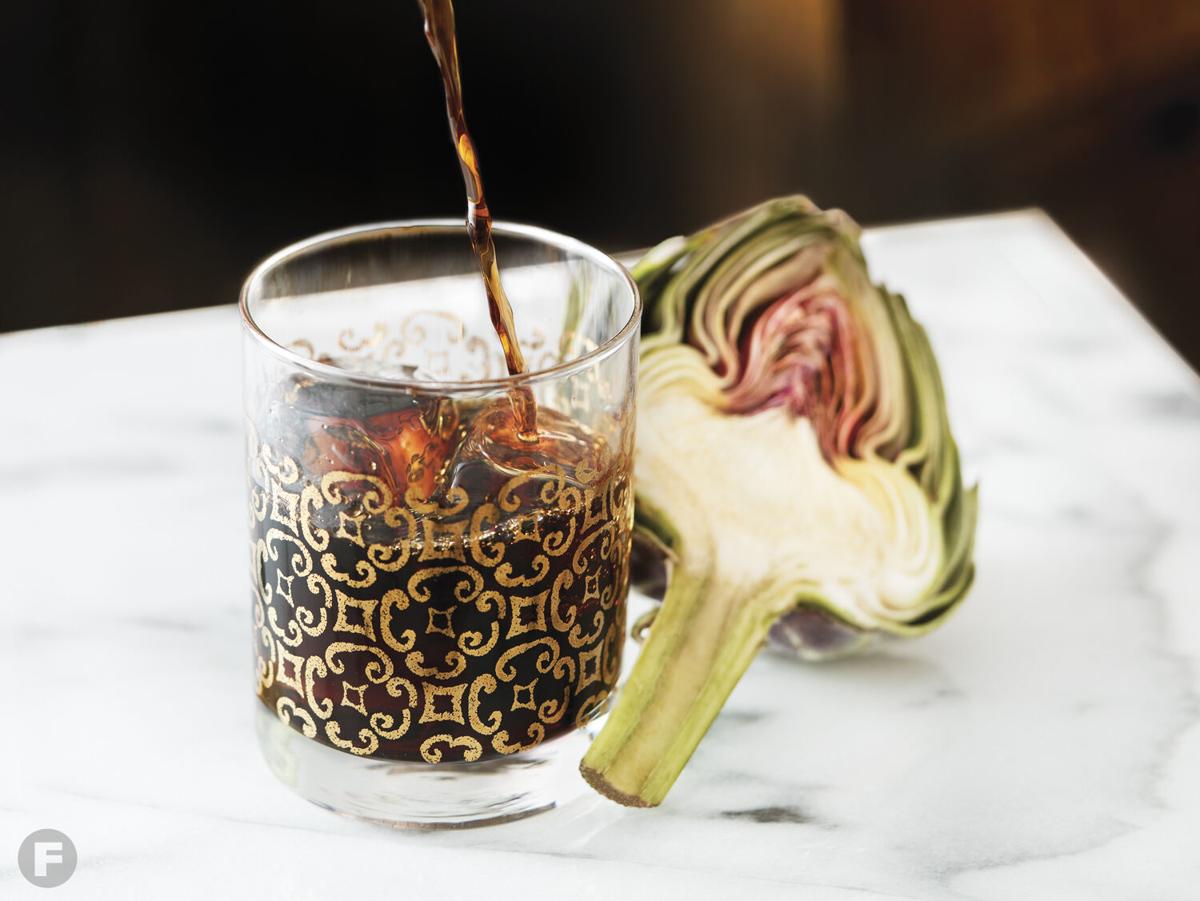 Drink your…artichokes?
What Is It?
Cynar (pronounced CHEE-nahr) is an Italian liqueur in the amaro family. A low-ABV bitters made by steeping 13 herbs and plants – predominantly artichoke – in a neutral spirit, Cynar can be enjoyed as both an aperitif and a digestif, alone or with a splash of seltzer or tonic. Before you cringe, this is a drinkable bitters – not the variety you dole out dash by dash but rather one that plays a starring role in cocktails. One sip of the hickory-hued liquid brings out notes of soaked raisins against a darkly herbaceous background, smoothing the sharper edges just enough to make you want a little more in your glass.
This bouncier take on an ice cream float highlights cynar, an Italian liqueur.
What Do I Do With It?
I'll leave the cocktail recipes to the professionals who have already blessed the world with a litany of fabulous Cynar offerings. One tip, however: If you gravitate toward Negronis, switch the Campari out for Cynar – you won't be disappointed.
If you're ready to take the liqueur to the kitchen, I've got some ideas for you. Cynar has the ability to lead sweetness down a more interesting path, so use it in root vegetable glazes and soups, add a little to tomato-based condiments (I'm looking at you, ketchup) or shake a little into anything from fruit salad to meat marinades. What about desserts? Absolutely, yes: Experiment by throwing a tablespoon or two in your next pound cake or ice cream recipe.
Cynar pairs well with citrus, which is how it landed in my bouncier take on an ice cream float.