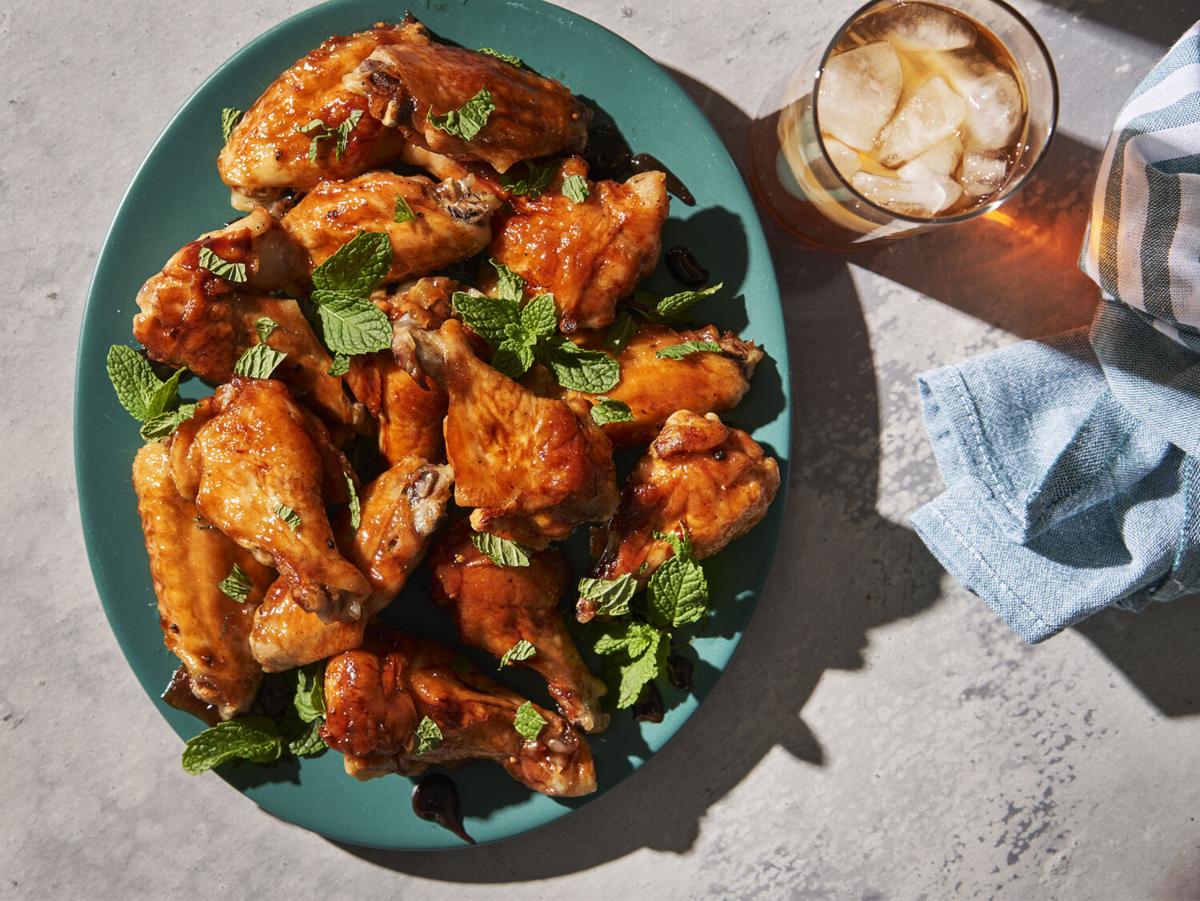 The glaze in this recipe is fantastic, but I encourage you to think of it as a foundation for experimentation. Explore different flavors by picking a tea and pairing it with a fruit juice. Big Heart Tea's Cup of Sunshine featuring organic turmeric and organic ginger with orange juice, for example, would be fantastic, or the brand's Malawi Roasted Green (a single-origin green tea) would pair beautifully with pomegranate juice. My only other advice is that if you choose a lighter tea, brew it on the strong side to bring out the flavor.
Tea-Glazed Chicken Wings
Serves | 6 to 8 |
2½ cups brewed pu-erh tea
¾ cup pineapple juice
½ cup high-quality honey
1 Tbsp, plus 2 tsp, high-heat oil , divided
4 lbs chicken wings
kosher salt and freshly ground black pepper
| Preparation | In a medium saucepan, whisk brewed tea, pineapple juice and honey together; set over medium high heat. Once mixture bubbles, reduce heat to medium; cook, stirring occasionally, until mixture is syrupy and has reduced to between ⅔ and ¾ cup. Set aside.
Preheat oven to 400˚F. Line a lipped baking sheet with aluminum foil; brush with 2 teaspoons oil. In a large mixing bowl, add chicken wings and remaining oil; toss to coat. Season generously with salt and pepper and then spread out on prepared baking sheet; roast, 50 minutes. Remove from oven and brush with half of the prepared tea glaze; cook, 5 more minutes. Remove from oven and brush with remaining glaze; cook until glaze is set, approximately 5 minutes. Remove from oven and serve hot.