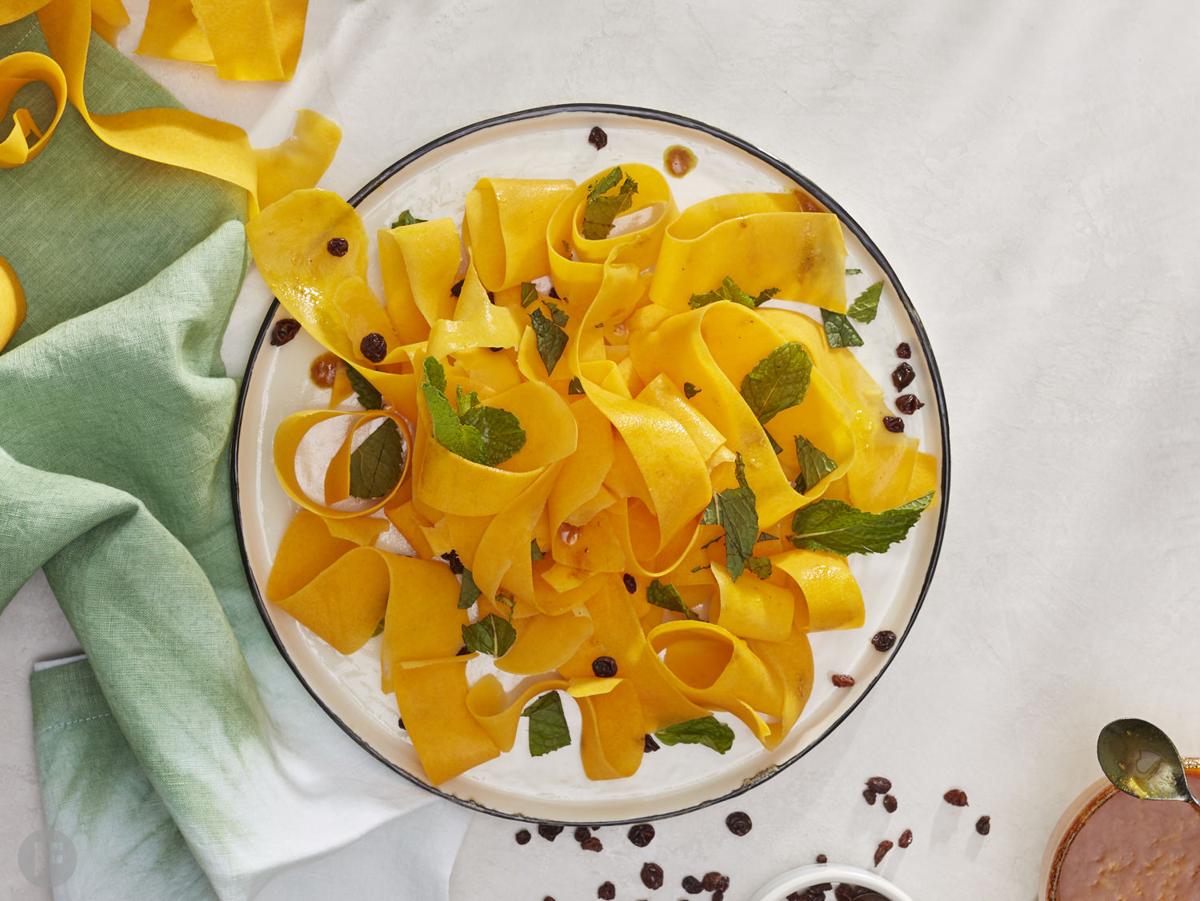 Thanksgiving is a celebration of harvest and the changing of the season, of family and friends. In all these things we revel, joined together around copious amounts of food.
The bounty – which some of us lovingly prepare and others of us happily partake – can quickly become a sea of roasted meat and sauced vegetables, buttered bread and rich desserts.
We pour so much into our Thanksgiving meals, but often cast aside the easiest way to infuse the spread with color, texture and freshness: salad. Salads act as palate-breathers, giving your guests something they can nibble on between bites of turkey, mashed potatoes and stuffing.
For your sake and theirs, you want a dish that accentuates the meal without overwhelming the table; a salad served with Thanksgiving dinner should play well with the other elements and, perhaps most importantly, never add to your stress level.
Each of these salads features pre-prepped elements, barely-there dressing and effortless drama; your work will be minimal, but I promise your end result will be dazzling.
This salad is super refreshing, but only if you can get the fennel paper-thin and nearly translucent – using a mandoline slicer is a must.
An oaky Chardonnay – one with notes of apple and vanilla – "pears" well with the flavors in the poaching liquid.
Full of flavor thanks to the Moroccan-inspired spice blend, this recipe earns even more accolades because the butternut squash won't oxidize and thwart your effort to bring color to your Thanksgiving table.
These days mushrooms are available almost year-round, but there's still something gratifying about digging into a warm mushroom dish when the heat breaks and the leaves begin to fall.
Here, the watercress is a supporting actor, adding peppery crunch to hits of earthy beet, sour grapefruit and creamy burrata.