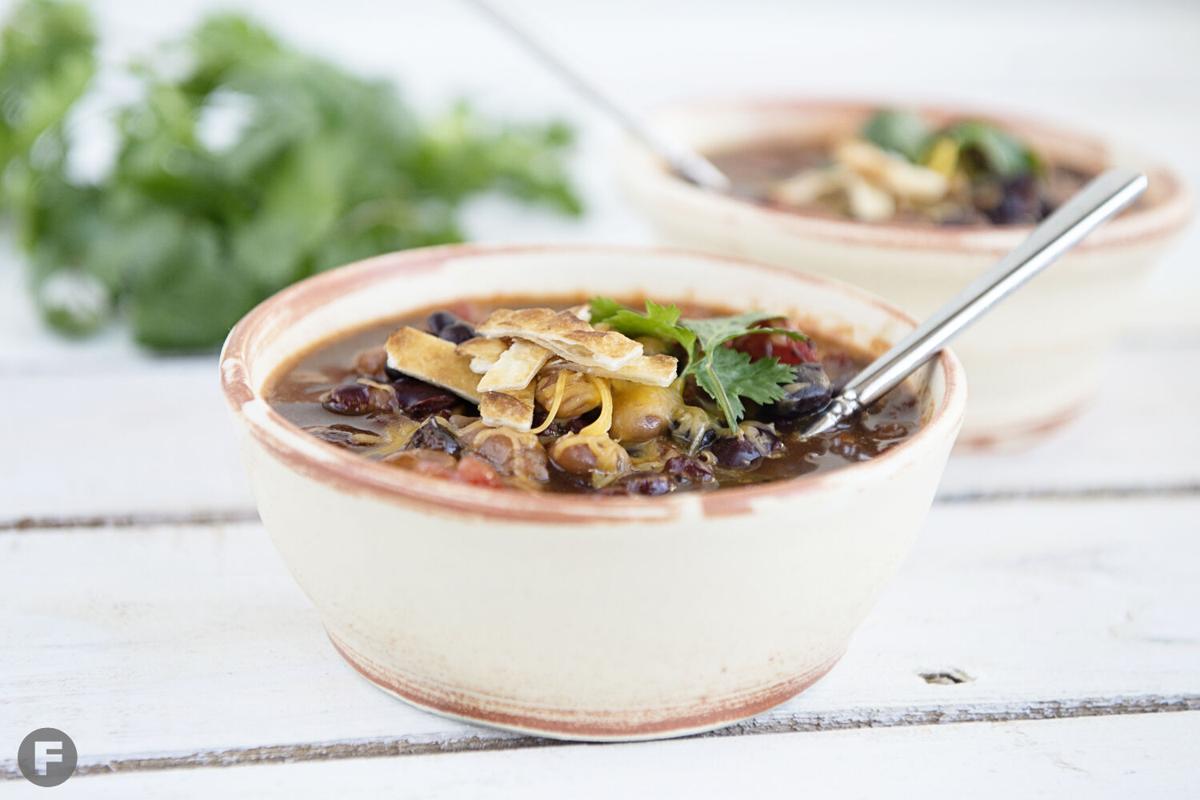 Tacos are a family favorite in our house. Every so often, though, we like to shake up taco night, and that's where three-bean taco soup comes in. It's an ideal fall, winter and early spring alternative to satisfy Taco Tuesday cravings.
The soup is also a cinch to assemble: The convenience of canned beans and other simple ingredients ensures that a nutritious dinner will be on the table in just under 30 minutes. If you're cooking for fewer than six, pack up your leftovers and enjoy taco soup for lunch the next day – the spices and flavors will only continue to develop and deepen overnight.
Three-Bean Taco Soup
Why buy taco seasoning when it's so easy to make it yourself at home? This simple homemade spice blend adds warmth and depth to our three-bean soup. To easily make it meat-free, just swap the chicken broth for vegetable broth or stock.
Serves | 6 |
1 tsp ground chile powder
¼ tsp garlic powder
¼ tsp crushed red pepper flakes
¼ tsp dried oregano
¼ tsp paprika
¼ tsp ground cumin
1 tsp sea salt
1 tsp freshly ground black pepper
1 15-oz can black beans
1 15-oz can pinto beans
1 15-oz can kidney beans
3 cups chicken broth
1 10-oz can diced tomatoes with green chiles
2 Tbsp fresh cilantro, finely chopped, plus more for garnish
6 Tbsp shredded Cheddar cheese or crumbled queso fresco, divided
toasted or fried tortilla strips, for garnish
| Preparation | In a small mixing bowl, combine first 8 ingredients and stir. Set aside.
In a large saucepan over medium-high heat, add black, pinto and kidney beans, including liquid in cans, and stir together with chicken broth, tomatoes with chiles, spice blend and cilantro. Simmer for 15 minutes, or until beans are cooked through and soup is piping hot.
Ladle soup into 6 serving bowls. Top each bowl with 1 tablespoon cheese, then cilantro and tortilla strips. Serve warm.