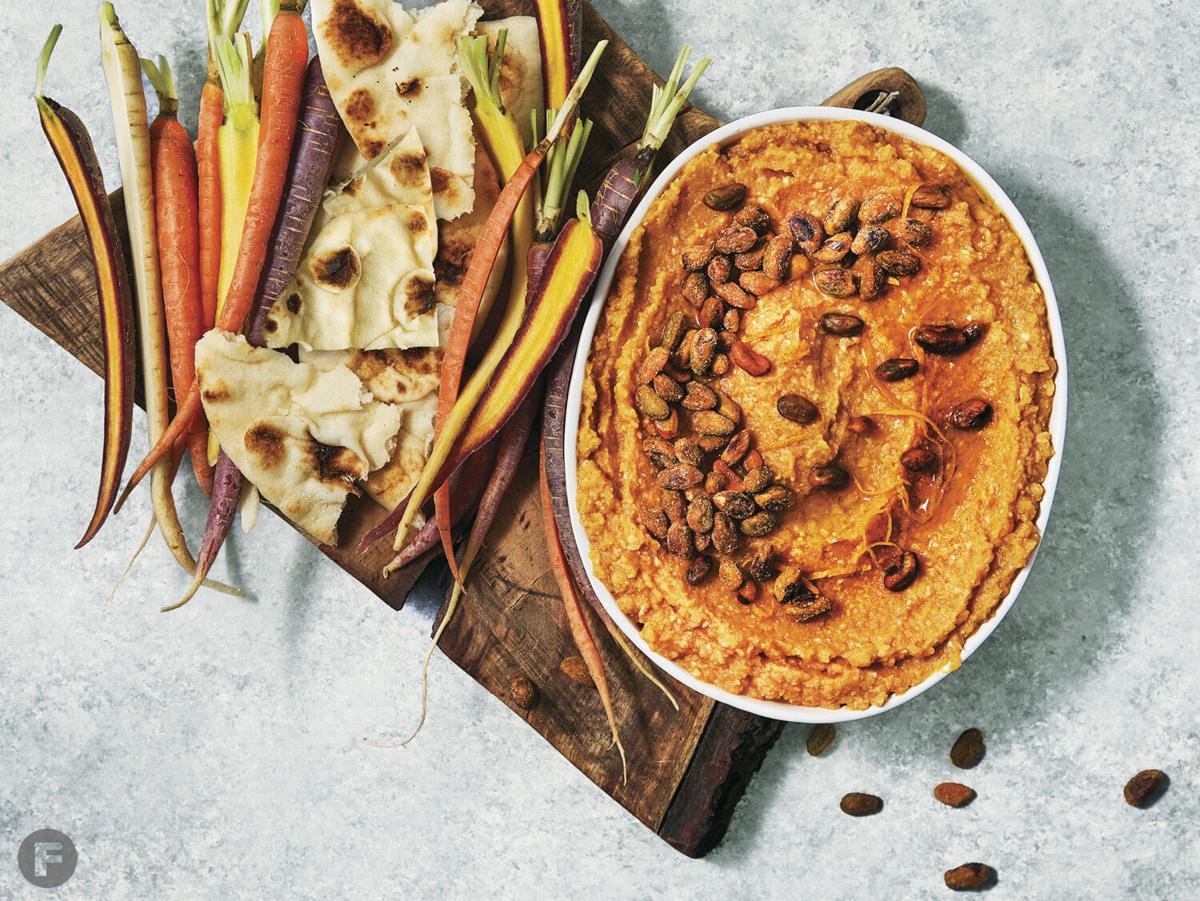 Looking for something different – something healthy – to nosh on before the main event this Thanksgiving? This butternut squash hummus has everything your family craves: spectacular flavor and toothsome texture.
Orange-Scented Butternut Squash Hummus
Yields | 4 cups |
4 cups cubed butternut squash
1 cup chunked carrots
5 cloves garlic
5 Tbsp extra-virgin olive oil, divided
1 can Great Northern beans, drained
1 tsp ground cumin
1 tsp smoked paprika
½ tsp ground cardamom
¼ tsp ground allspice
¼ tsp cayenne pepper
¹⁄₈ tsp ground cloves
3 Tbsp fresh orange juice
salt and freshly ground black pepper, to taste
zest of 1 orange
½ cup spicy pistachios, roughly chopped
| Preparation | Preheat oven to 375°F. In a large bowl, add squash, carrots and garlic; drizzle with 2 tablespoons oil and toss to coat. Add vegetables to a rimmed baking sheet; loosely top with foil. Roast until fork tender but not browned, 30 to 45 minutes. Remove from oven and let cool to room temperature.
Meanwhile, in a blender or food processor, add beans, cumin, paprika, cardamom, allspice, cayenne pepper, cloves and orange juice. Add cooled roasted vegetables and 2 tablespoons oil; blend until puréed. Season with salt and pepper to taste.
Transfer hummus to a serving bowl; with the back of a spoon, make concentric circles in the dip. Drizzle with remaining oil and top with orange zest and pistachios. Serve with grilled naan, crudités or toasted baguette slices.