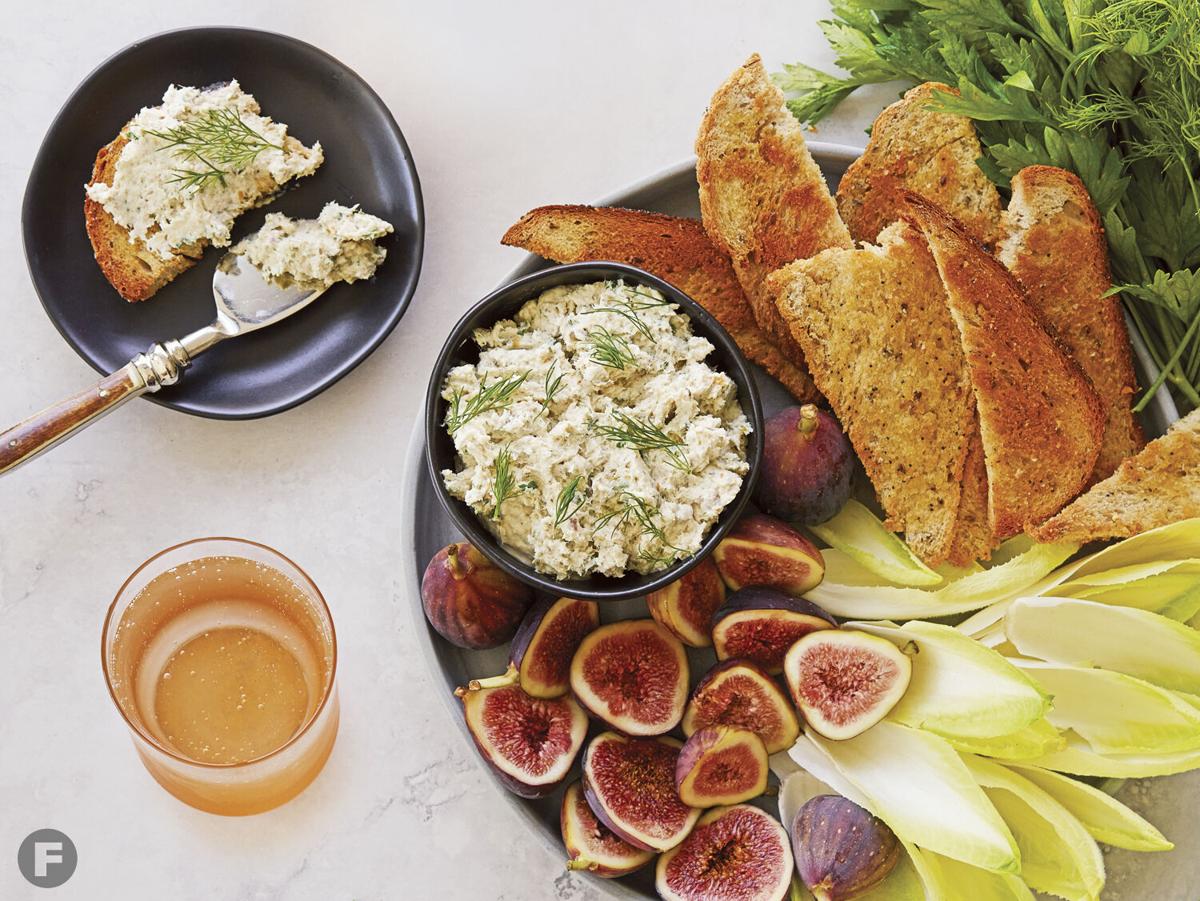 In smoked fish spreads, the main ingredient should be the center of attention, not overshadowed by too many other flavors. This smoked trout spread simply bolsters and balances the trout with fresh herbs and a touch of horseradish heat.
Smoked Trout Spread
Yields | approximately 1¼ cups |
6 to 8 oz smoked trout fillets, skin removed, flaked
¾ cup crème fraîche
½ cup cream cheese, room temperature
2 tsp prepared horseradish
1½ Tbsp capers, rinsed
juice of 1 medium lemon
1 clove garlic, grated
2 Tbsp finely diced red onion
1 to 2 Tbsp fresh parsley leaves, finely chopped
2 Tbsp fresh dill, finely chopped
kosher salt and freshly ground black pepper, to taste
| Preparation | Add trout fillets, crème fraiche, cream cheese, horseradish, capers, lemon juice and garlic to the bowl of a food processor; blend until smooth. Add red onion, parsley and dill; pulse to blend or transfer trout mixture to bowl and stir in remaining ingredients by hand. Season with salt and pepper to taste. Cover and refrigerate, at least 2 hours, to let flavors blend.
| To Serve | Transfer smoked trout spread to a serving bowl and set on a platter. Arrange assorted crudités around platter and serve chilled.