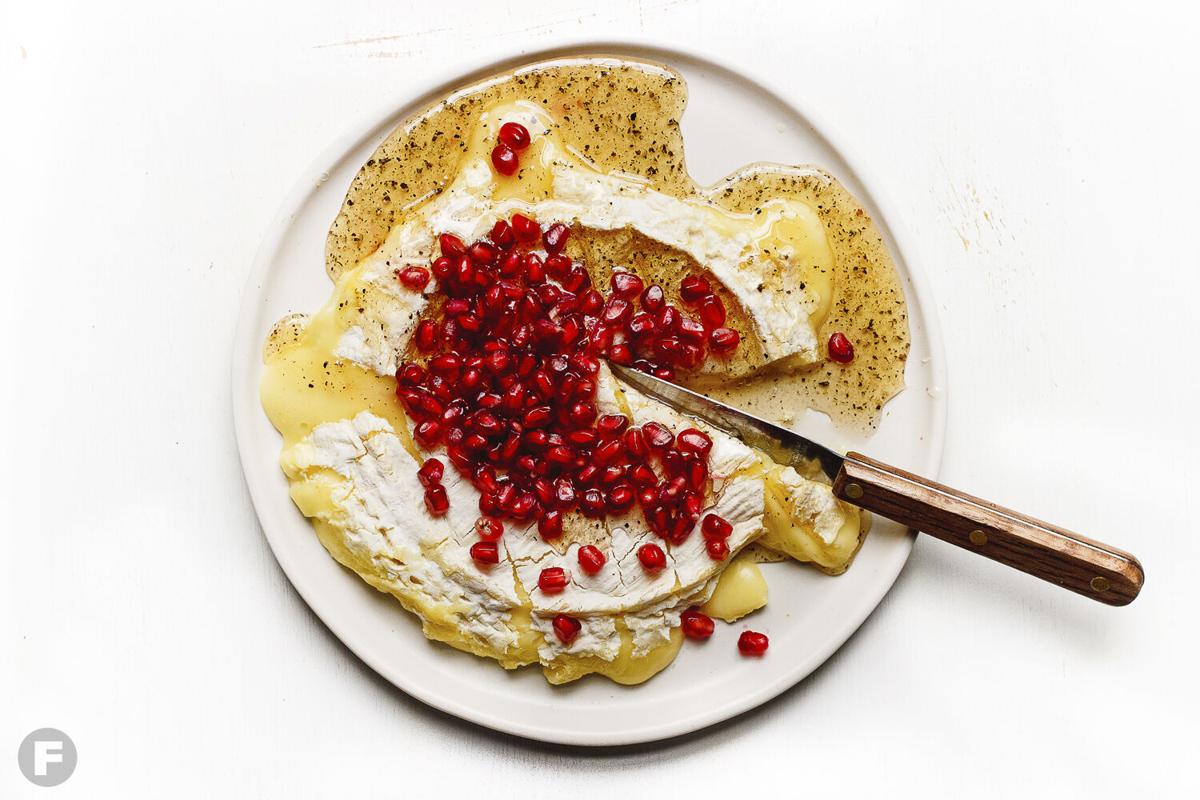 Rich baked Brie drizzled with honey and tart pomegranate seeds makes for a showstopping holiday appetizer.
Baked Brie with Honey and Pomegranate Seeds
Serves | 8 |
1 8-oz Brie wheel
¼ cup honey
½ cup pomegranate seeds
½ tsp sea salt
¼ tsp freshly ground black pepper
| Preparation | Preheat oven to 350°F. Line a baking sheet with parchment paper.
Place Brie in the center of prepared baking sheet and bake for 8 to 12 minutes or until bubbly. Watch Brie closely, as cheese cooks very quickly.
In a small saucepan over low heat, slightly warm honey and remove from heat. Add pomegranate seeds, salt and pepper. When Brie is finished baking, while still warm, pour honey-pomegranate seed mixture over top. Serve warm with a cheese board, tart apple slices or crusty bread.