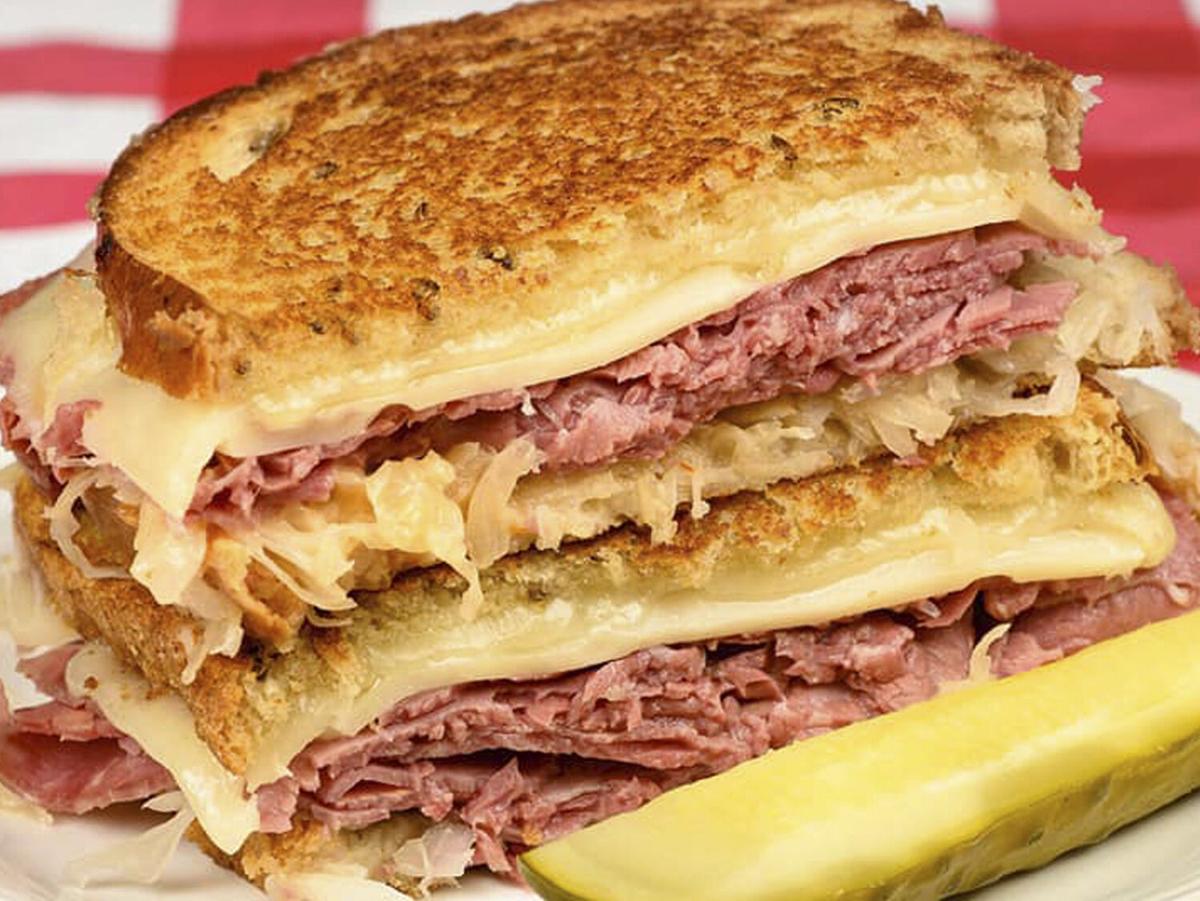 Comfort food takes center stage at Wild Onion Eatery in Trenton, Missouri.
The restaurant, owned by husband-and-wife team Jeff and Jeri Saul, serves a variety of dishes, including hearty salads, but the bestsellers feature their hand-cut, hand-breaded pork tenderloin. Try the pork loin strips, pork loin sandwich or a "sloppy" served with mashed potatoes and white country gravy on Texas toast.
"Some people say our pork loin sandwich is the best in town, but modesty won't let me say that," Jeri says.
Other popular sandwiches at Wild Onion include the El Dorado Chicken with barbecue sauce, bacon, onion and pepper Jack, as well as the Barn Burger with grilled or crispy chicken, ham, Swiss and jalapeño cream cheese – both served on toasted sourdough. The Hot Roast Beef boasts housemade roast beef, mashed potatoes and brown gravy on Texas toast, while the catfish sandwich piles a deep-fried catfish fillet and tartar sauce on the same thick-sliced toast.
Guests looking for a lighter lunch gravitate toward the restaurant's salads, such as the Classic Crispy Chicken with housemade bacon dressing.
Wild Onion is a family affair. The Sauls bought it in early 2019, and after a brief closure, they reopened it in July 2019. Their relatives make up most of the staff, and they've decorated the dining area with family heirlooms, including a collection of old cookbooks, tea pots and toys from Jeri's childhood. There's also an antique pressure canner that belonged to Jeff's grandmother that draws some attention, and the curtains lining the windows were made by Jeri's sister Peggy out of denim jeans.
The past is definitely present here, but Jeri and Jeff are constantly looking toward the future. They like to mix up the menu, and they renovate whenever necessary – they recently added booth seating, for instance, which pleased guests.
"We just want our customers to be comfortable here," Jeri says. "We serve judges, teachers, farmers – the whole lot – and we hope to keep serving them for years to come."
Wild Onion Eatery, 1830 E. Ninth St., Trenton, Missouri, 660.359.3050, facebook.com/wildonionlady