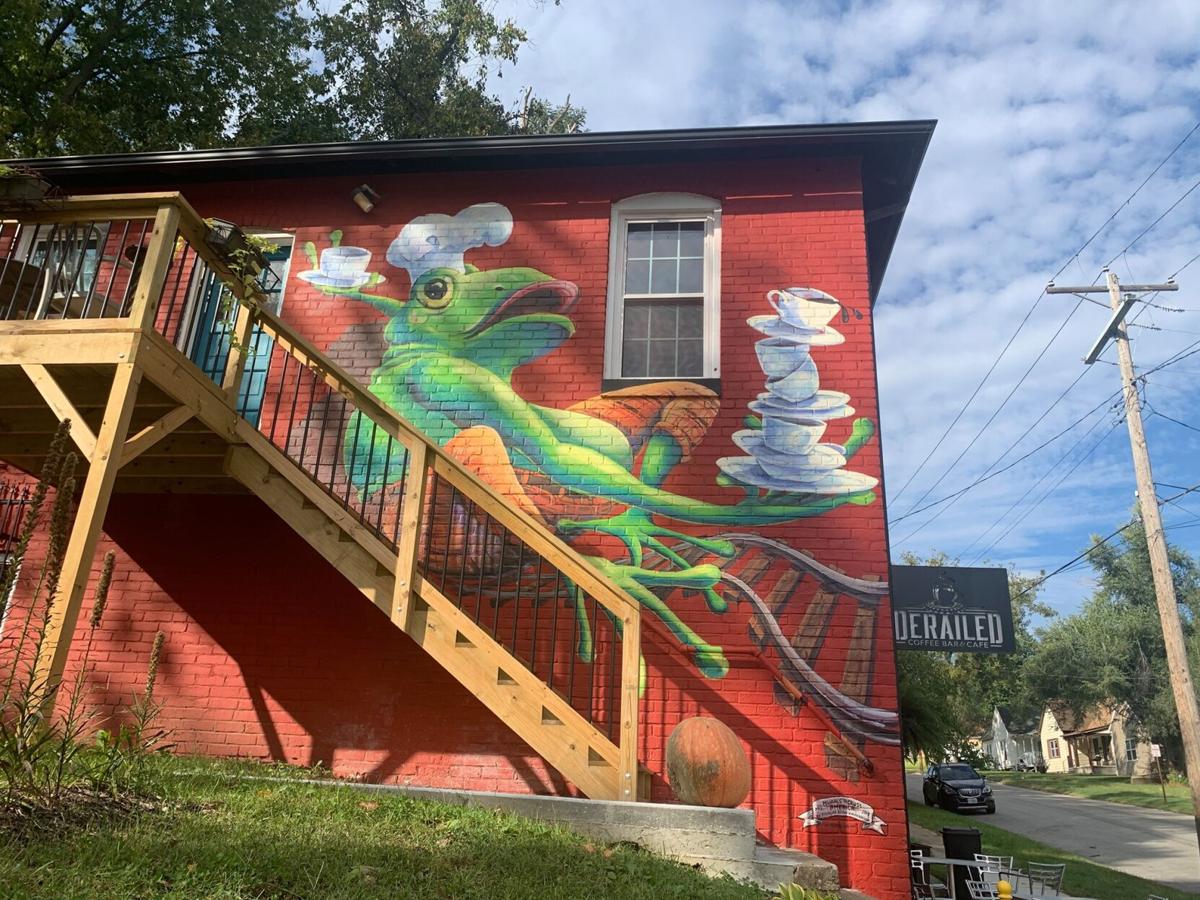 Whether you live in mid-Missouri or you're simply passing through town, we recommend finding time in your busy schedule to stop by Derailed Coffee Bar & Cafe in Boonville for lunch and a cup of Joe.
Three years ago, owner Gwin Coleman moved from Colorado back to her home state to open the coffee shop and café. While visiting her sister, who lives in Columbia, Missouri, Coleman drove by an empty brick building in Boonville and an image of what the space could be immediately came to mind. Before she knew it, she had sold her two properties in Colorado and had begun rehabbing what would soon become Derailed Coffee. "It was like the domino effect," says Coleman.
In the following months, Coleman overhauled the space, turning the first floor into an adorable coffee shop with exposed brick and the second floor into her new apartment.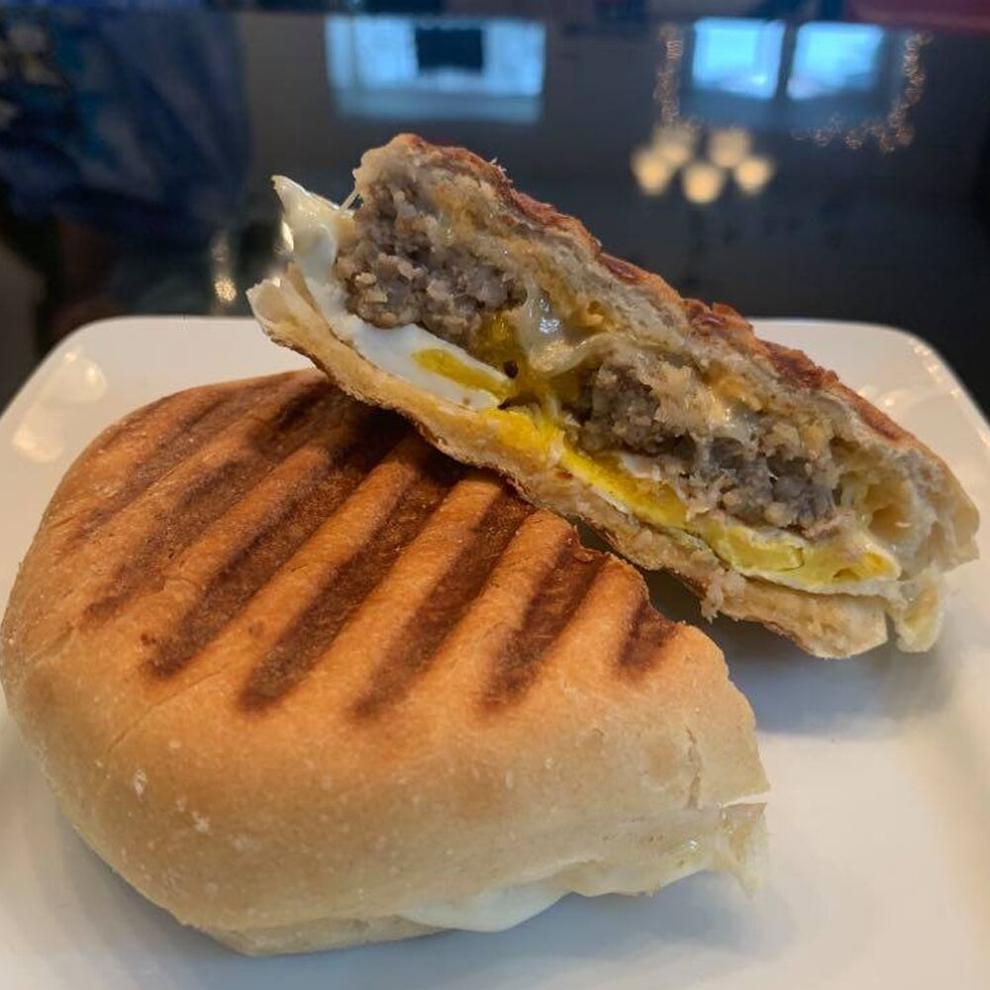 You might think she has previous experience in the food-and-drink industry, or maybe even construction, but Coleman's trade has always been graphic design. That explains the shop's logo and marketing, but the inspiration for much of the coffee, food and vibe of the café came from Coleman's favorite coffee shops around Denver.
"Each one was different and unique," she says. "You'd go up into the mountains, and in these small towns, there would be a really good restaurant out in the middle of nowhere that had great salads and other healthy options."
Memories of those meals informed the menu at Derailed. For breakfast, try the quiche made with pastry dough, brown eggs, Gruyère and your choice of protein or the biscuits and Southern-style sausage gravy, which Coleman makes herself with red pepper and sage. No matter what you order, we're sure it'll go with the coffee Coleman sources from Messenger Coffee Co. in Kansas City.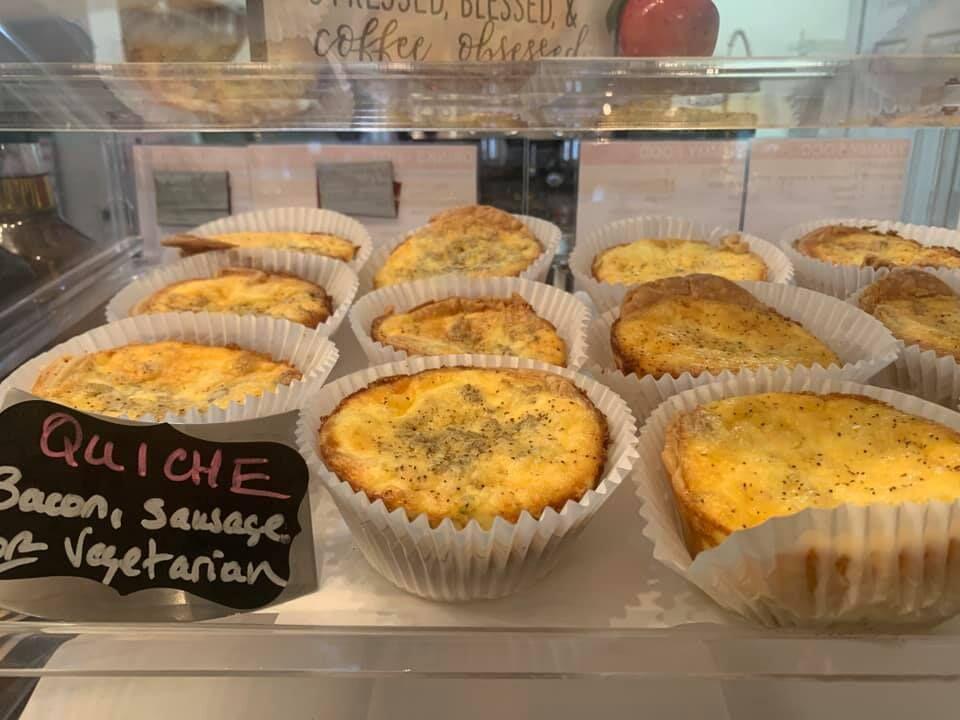 Derailed's menu also features creative handhelds such as The Simple Engineer (ham, Swiss, apple, bacon and a peach mustard sauce) and The Conductor (grilled chicken breast, housemade pesto, coleslaw, tangy berry compote and Brie).
The fantastic food, delicious coffee and warm service have made Derailed Coffee Bar & Cafe a must-stop spot for those exploring the Katy Trail – there's even a trailhead mere steps from the café. And the shop's popularity has become glaringly clear: April 2021 was its busiest month yet.
Coleman has even had to hire staff to keep the place running – before the pandemic, she was the factotum, working as cashier, barista, chef and everything in between. Now, she can focus more on what's coming out of the kitchen.
"I couldn't have made it through the last two months without these girls," she says of her new team. "I'm so grateful to them."
Derailed Coffee Bar & Cafe is open from 7am to 2pm Wednesday through Saturday.
Derailed Coffee Bar & Cafe, 104 West Spring St., Boonville, Missouri, 660.672.1358, derailedcoffee.com