New Haven, Missouri, has a new spot to both caffeinate and imbibe – you can even do both with a single drink.
Seek Coffee opened in New Haven last winter, offering coffees roasted in-house alongside a menu of beer, wine and draft cocktails. The coffee roaster and café comes from an all-in-the-family team made up of husband-and-wife duos John and Nataliya Aichholz and Craig and Katie Borcherding; John and Katie are also brother and sister.
The idea formed when Craig started roasting his own coffee beans. When he and Katie had kids, he says their coffee consumption went through the roof. He got into specialty roasting as a less expensive means of drinking quality coffee at home, which eventually led to conversations between the foursome – who were all working in different fields at the time – about what they could do together that would be fulfilling. Those talks are where the name Seek came from.
"We were all looking for something a little bit different than what our current jobs offered, whether it was less travel or more time with the family, creating a product that people actually enjoy," says Craig.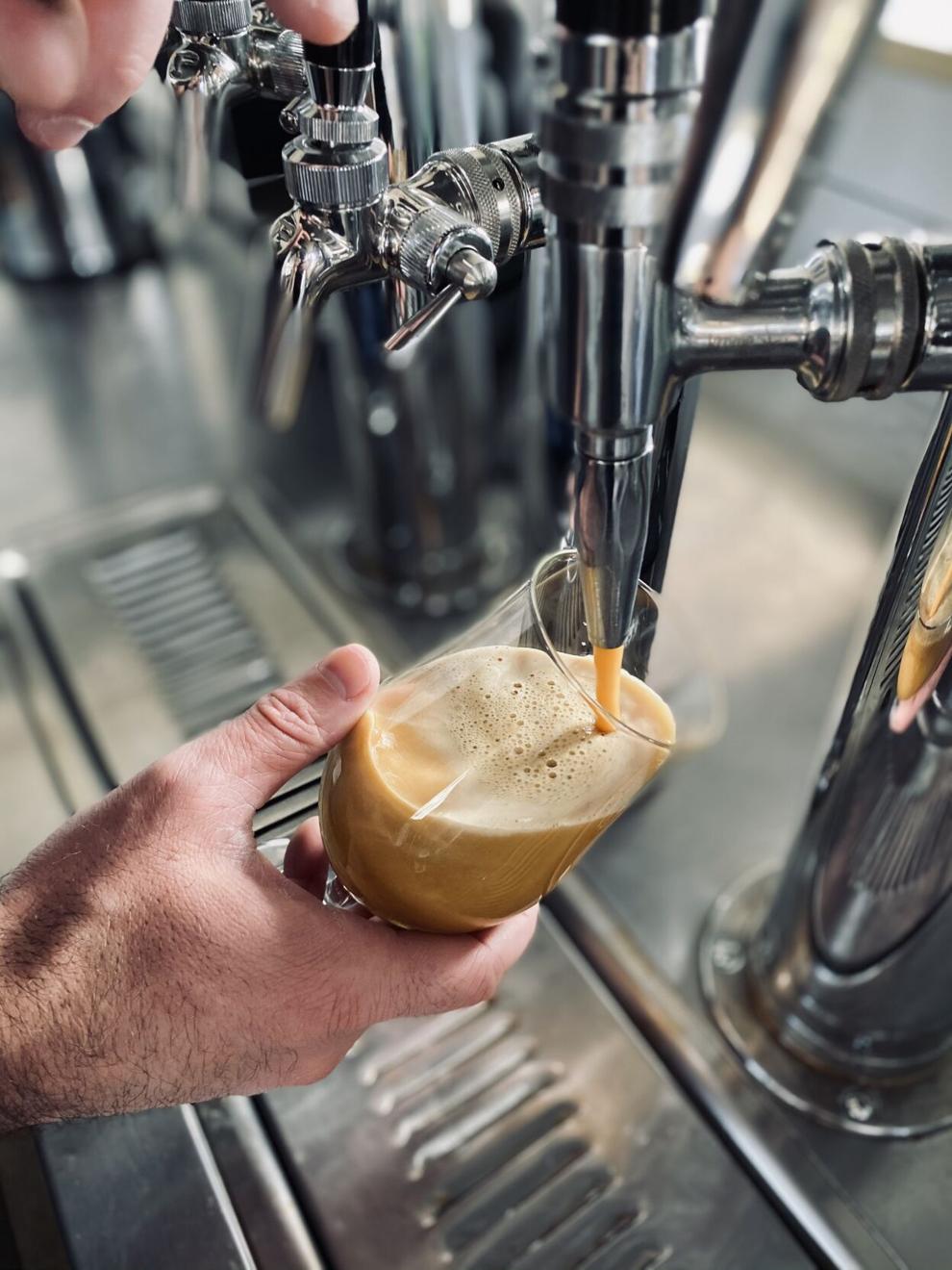 Last summer, the family began putting things in place. Craig, the head roaster, quit his consulting job in July to really get things moving.
The brick-and-mortar location of Seek Coffee has everything you love about a good coffee shop. The building – which was built in 1895 as a dry goods store and later housed a hat factory until it became vacant in 2000 – is designed with an industrial feel, including a 12-foot, live-edge poplar bar accented with an unfinished metal bar base with "SEEK" laser-etched into the front.
Saturday mornings at the bar, you can participate in one of Seek's "cupping" classes, which are much more involved than a typical coffee tasting. For $30, guests are led through the cupping of four to five different coffees, comparing the beans' single micro-lot origins, roasting levels and various brewing techniques with Craig's guidance. Plus, at the end of the cupping, participants get to take home 12 ounces of their favorite coffee from the class.
"I like to think it's very informative and fun," says Craig.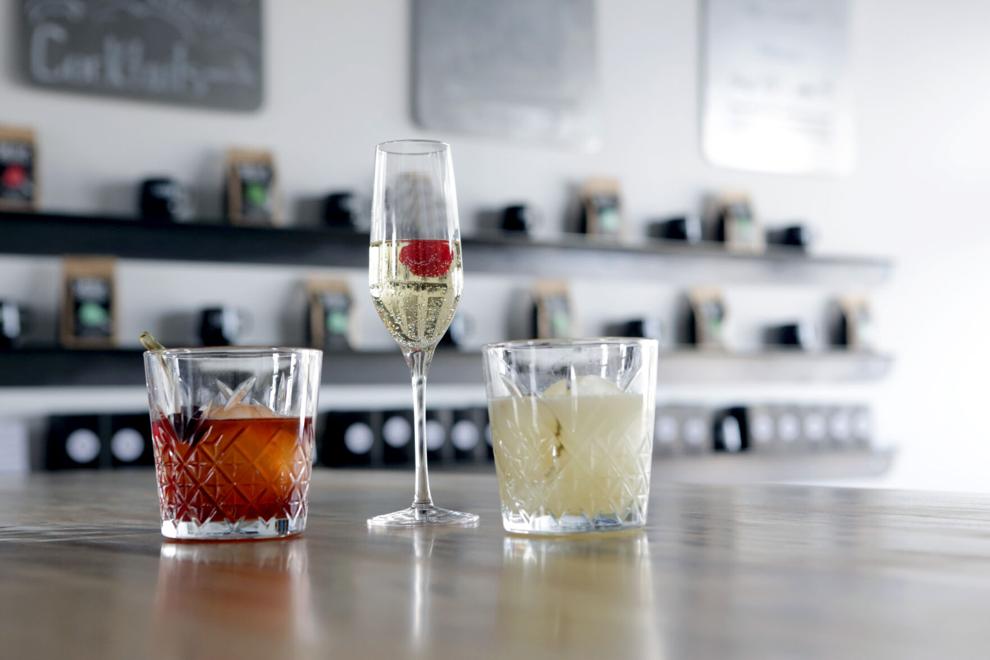 Even if you aren't doing a cupping class, Craig recommends sampling every coffee Seek has to offer on any given day before ordering a cup. "Samples of everything are free, all the time," he says. "It can be very eye-opening if you're not used to drinking specialty coffee."
Seek also takes that in-house roasted coffee and makes creamy nitro-infused cold brew that is available on tap at the café.
Not in the mood for straight coffee? Try one of Seek's draft cocktails, all batched in-house. Alongside draft Margaritas and Manhattans, Seek also uses its coffee in a rotating selection of coffee cocktails. The Dark Moon, for instance, is made with nitro cold brew, Kahlúa, spiced rum, Pepsi (an ode to an established bottling plant in town) and a splash of cream. "It's sort of like drinking a really nice adult ice cream float," says Craig.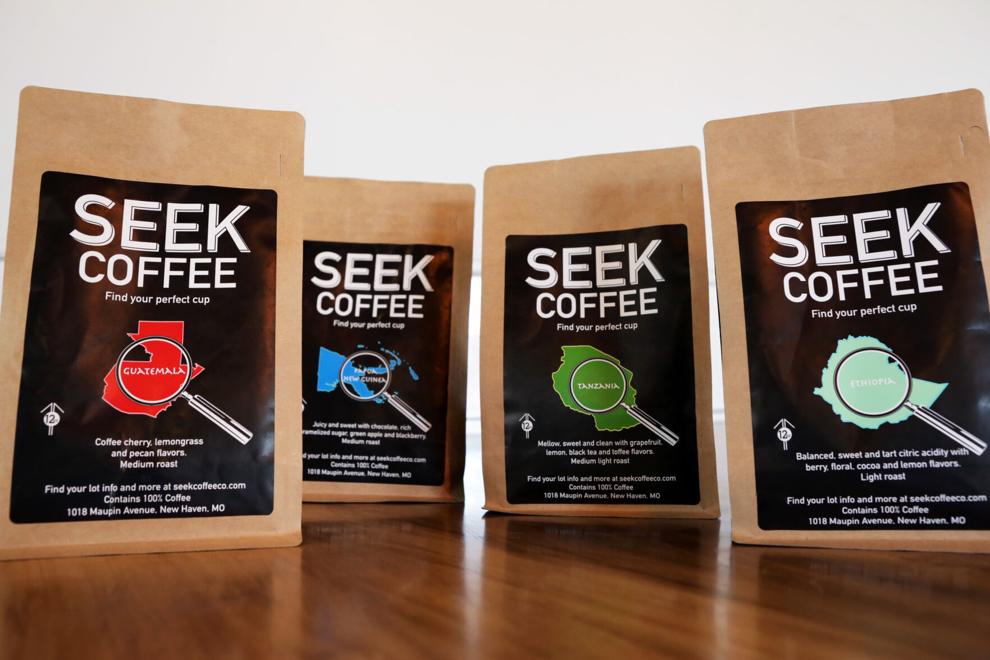 Seek doesn't have a full food menu; however, you can purchase a charcuterie snack plate for $6 to hold you over while enjoying a cup of whatever you're craving.
For those who want to try Seek Coffee but aren't local to New Haven, the company sells its coffee online for delivery. Monthly subscriptions for its bagged beans or pods for individual brewing machines are available as well.
Seek Coffee, 1018 Maupin Ave., New Haven, Missouri, seekcoffeeco.com