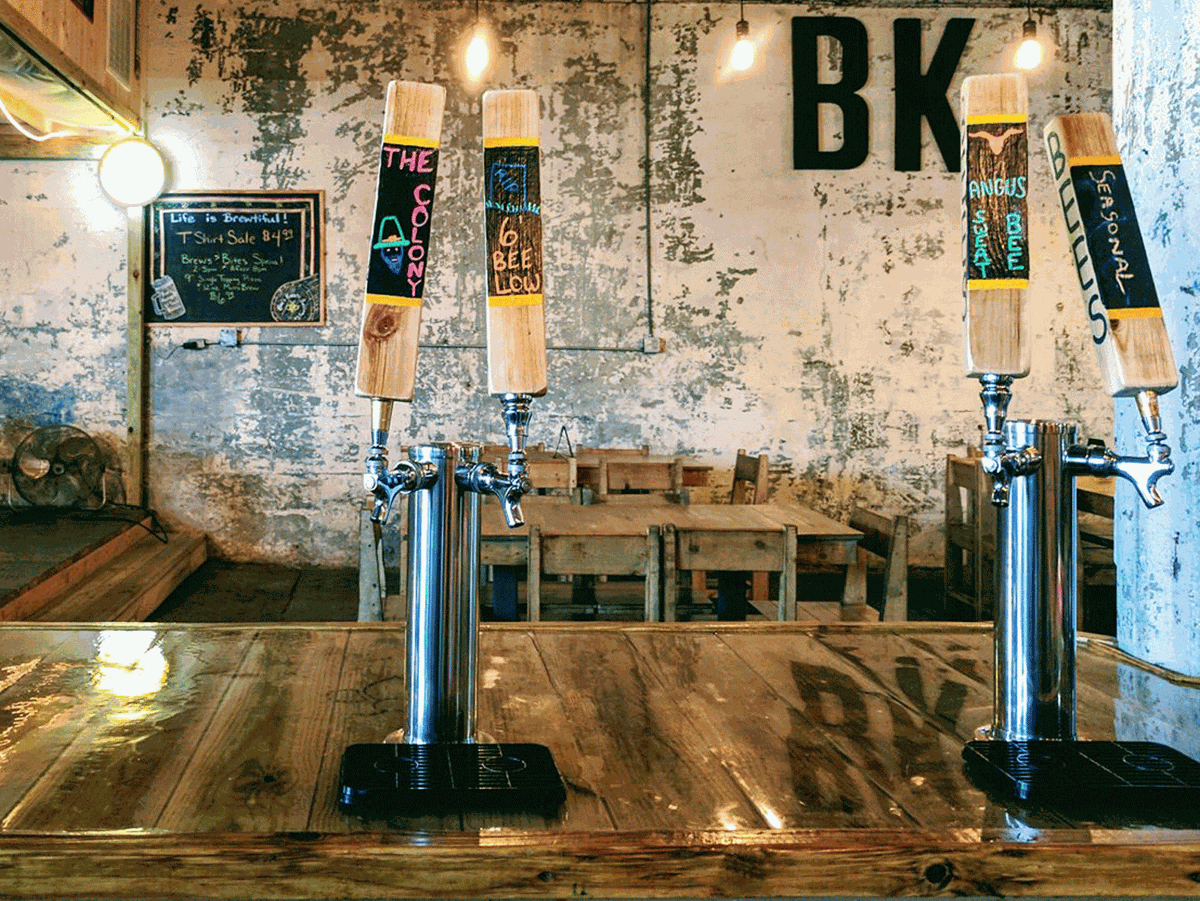 A historic location, seasonal taps and locally sourced ingredients – what's not to love about Bee's Knees Ale House in Versailles, Missouri?
Housed in a century-old building in downtown Versailles, the brewpub was inspired by owner Chris Byars' trip to the Czech Republic – the birthplace of Pilsner – in the early 2000s. After returning home, he began homebrewing, and almost five years ago, he opened Bee's Knees Ale House, offering an array of ales and other craft brews on tap. The house favorite? Electric Nectar Honey Blonde Ale, a lightly hopped beer that's crisp and refreshing.
Byars recently invested in a canning line, so you might be able to take home your favorites too.
Few foods taste better with beer than pizza, and the pies at Bee's Knees are made in-house just like the beer. Popular picks include the chicken-bacon-ranch, jalapeño popper and something you'll only find here: the bacon-lover's pickle pizza. This fantastic creation features a base of ranch topped with bacon, fried bread and butter pickles and diced dill pickles.
Also on the menu, the pulled pork nachos include barbecue pork from 10-42 Bar&Que in Gravois Mills, Missouri, and the wings are smothered in Hart's Smokin' Sauce made in Florence, Missouri.
Once the weather warms up, we recommend sipping and dining in the "Bee Garden," where you can safely listen to live music.
With its fifth anniversary coming up in April, Bee's Knees plans to roll out some special offerings, including a new IPA named after the reigning bare knuckle fighting champion and Ozarks native, the Hillbilly Hammer.
If you can't make it to the brewpub, you can find Bee's Knees beers at markets in the Missouri Ozarks region.
Bee's Knees Ale House, 106 W. Jasper St., Versailles, Missouri, 573.539.2525, facebook.com/Beeskneesbrewingcompany