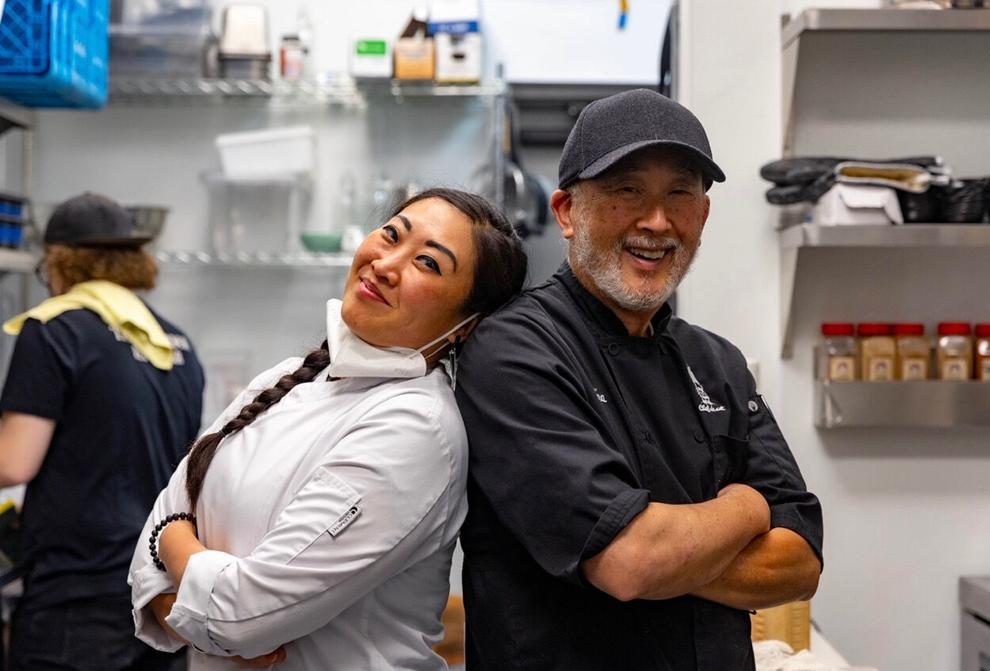 You might remember the name Heidi Hamamura from her time as executive chef for Guerilla Street Food, or as the Rising Star in our 2018 Feast 50 Awards for her work at The St. Louis Club. Or maybe you recognize her name from her time at Elaia and Olio alongside chef Ben Grupe. Now, Hamamura has a months-long waitlist for her very own business, Taberu, where she gets to flex the sushi skills she gained from years of working with her father, Naomi Hamamura. 
"He's a G," Hamamura says. "He's still, to this day, teaching me stuff and flavors that I've never had." 
Through Taberu, clients can order sushi for delivery or for catering; Hamamura and her assistants will come to the client's location to serve up what could be a variety of Japanese dishes. Based on the client's taste, they could end up with an artfully constructed sushi tray, sushi rolled to order or Japanese hot offerings, like pork katsu on a stick and yakisoba noodles. "What I tell all my clients is, I'm an omakase chef, which means 'trust the chef,'" she says. "I just need to know your allergies, things you do and do not like, because I don't want to put anything on the tray that you absolutely don't like."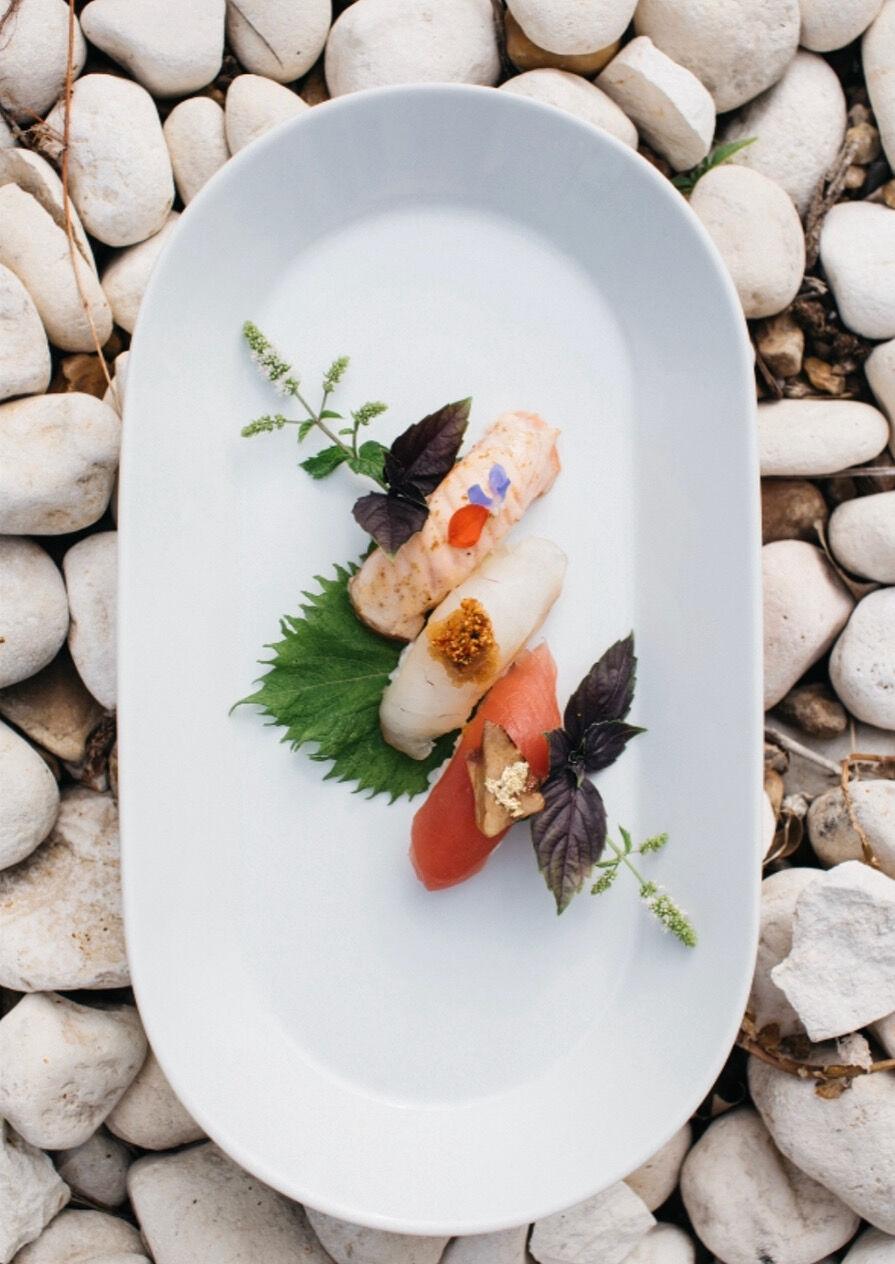 What sets Taberu apart is Hamamura's dedication to getting each dish as close to perfection as she can. She recalls a time when one of her sushi trays got slightly crushed during delivery to her client. The client couldn't tell anything was amiss, but Hamamura insisted on making her another sushi tray on the house. "I was like, 'This is what it's supposed to look like,'" she says, with a laugh. "I want you to have the whole experience."
Hamamura is passionate about art, and Taberu is one of her main creative outlets. "I love painting. I love art. You know, I was supposed to be a ceramicist out of high school, college. That was my goal," she says. "So for me, making each platter is like an art piece for me. It's edible art."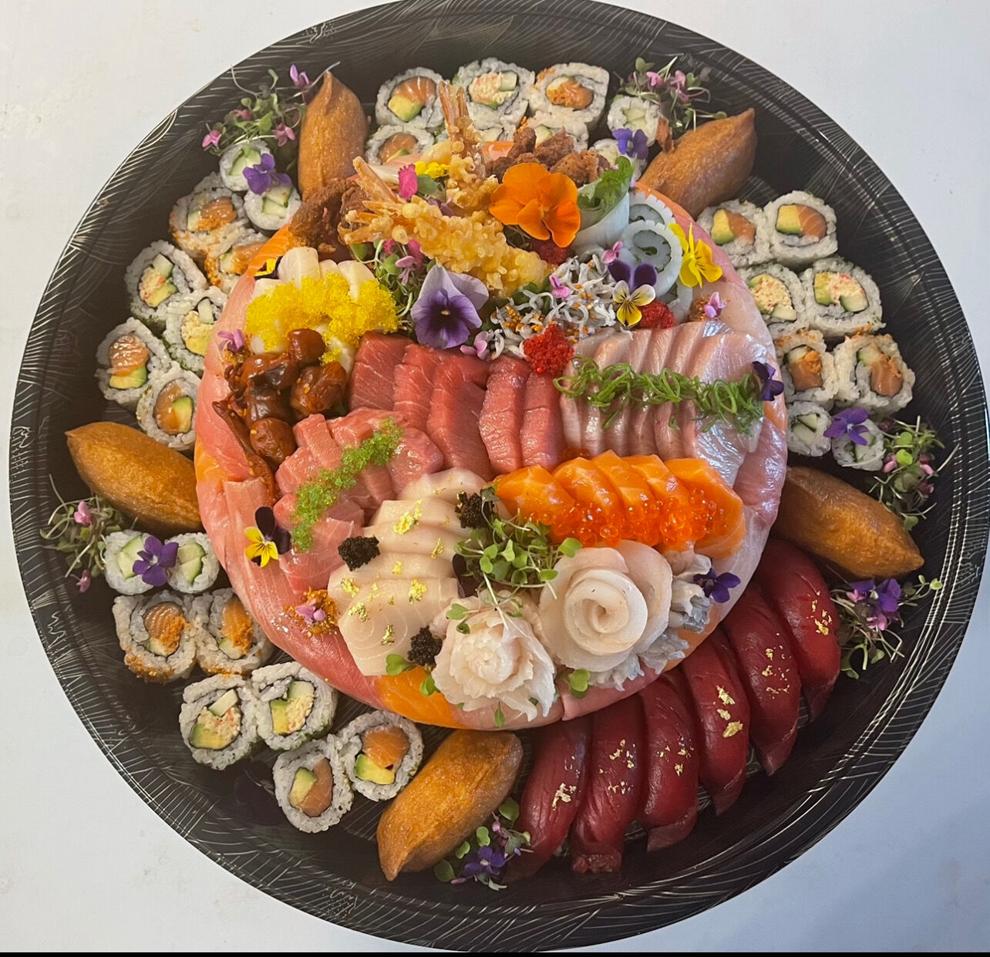 Her creativity also led to Taberu's sushi cakes. A few years ago, Hamamura's friend asked her to make a birthday cake for them – a sushi birthday cake, since they lacked a sweet tooth. Hamamura agreed, saying, "If it comes out like shit, I won't charge you for it." It turned out incredibly, and is now one of her most-requested items. 
Hamamura's favorite part of Taberu is collaborating with her friends, most of whom happen to be some of St. Louis' most talented chefs. Hamamura says it's amazing how well Japanese food can pair with different cuisines, like Andrew Cisneros' Peruvian food at Jalea or Pepe Kehm's Southern Italian food at Peno.
Though demand for Taberu keeps growing, Hamamura says that she doesn't see it turning into a brick-and-mortar anytime soon; the flexible nature of her business gives her plenty of time to spend with her son. "The horror stories I hear from my friends that have places right now where they can't even spend time with their kids – I don't want that," she says. "I didn't have that with my parents; they worked all the time. But I want to be able to spend time with my son. Right now, everything I'm doing is for him." 
To reach out to Taberu, get on the waitlist or find updates, follow its Instagram.