Belleville-based Anderson Pepper Co. is spicing things up with its array of sauces and seasonings.
"My love of spicy food started after I accidentally ate a whole habanero when I was 10 years old," owner Joel Anderson says. "Unbeknownst to me, my grandma was using one pepper to spice up a whole pot of soup: A grave mistake that turned into a lifelong love of all things spicy." In the years that followed, Anderson ordered the spiciest thing on every menu, sought out the hottest sauces and seasonings and ate whole peppers for fun; an obsession that grew into backyard garden filled with a riot of pepper varieties. 
Anderson cultivated everything from ghost and scorpion peppers to Carolina Reapers, Devil's Tongue peppers and more.
"I ended up with eight raised garden beds and so many peppers that I eventually ran out of ideas for how to use them," Anderson says. "The year after our son was born [in 2019] was the first time I tried my hand at making hot sauce. Handling some of the world's hottest peppers and holding babies don't mix, so my wife was always saying, 'Don't touch the baby!' after I got done making a batch of hot sauce. For fun, I decided to design some labels for the sauces I was making…When I sat down to name ours, I could only think of one thing: that stern warning my wife had given me so many times."
Thus, Don't Touch the Baby became part of the brand.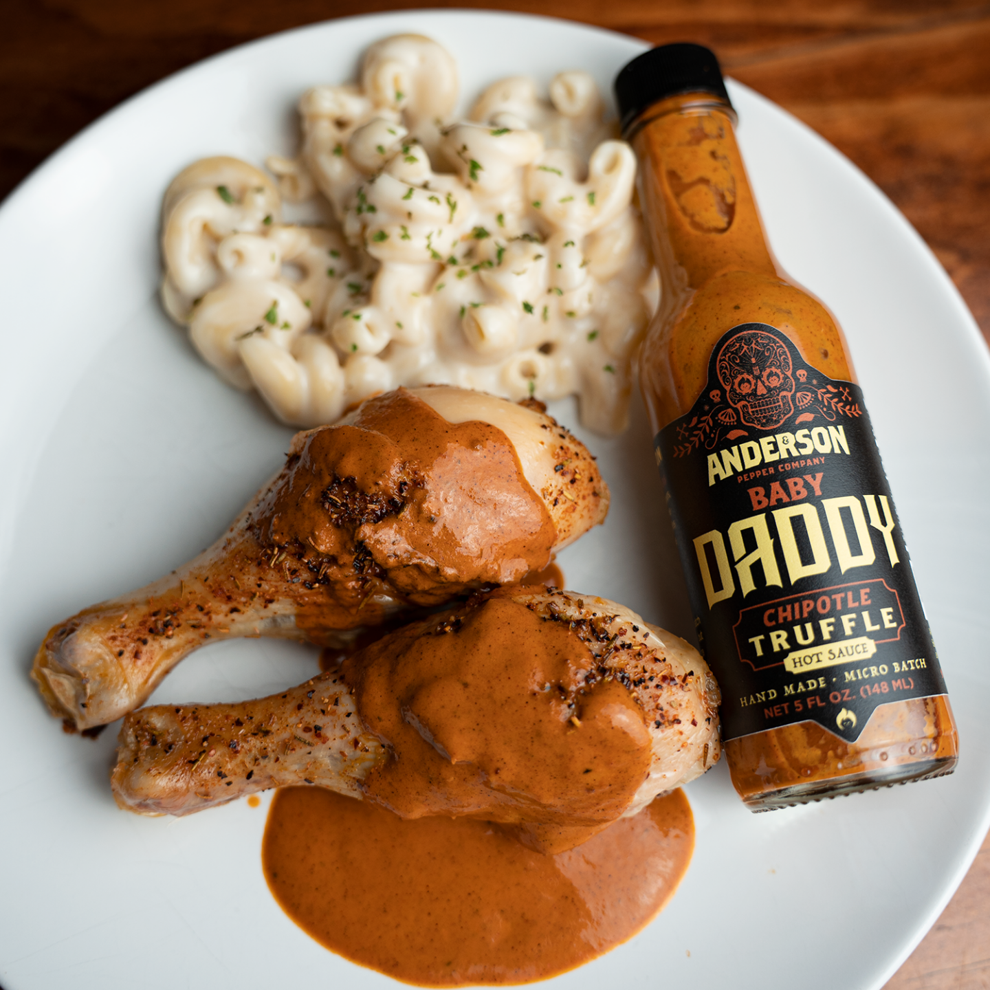 "After I printed this fake label out and saw it on the bottle, something clicked," Anderson says. "Cut to three years later, multiple food safety classes and certifications, business licenses, hundreds of hours in commissary kitchens, countless farmer's markets and thousands of bottles of hot sauce sold, I feel like we're still just getting started."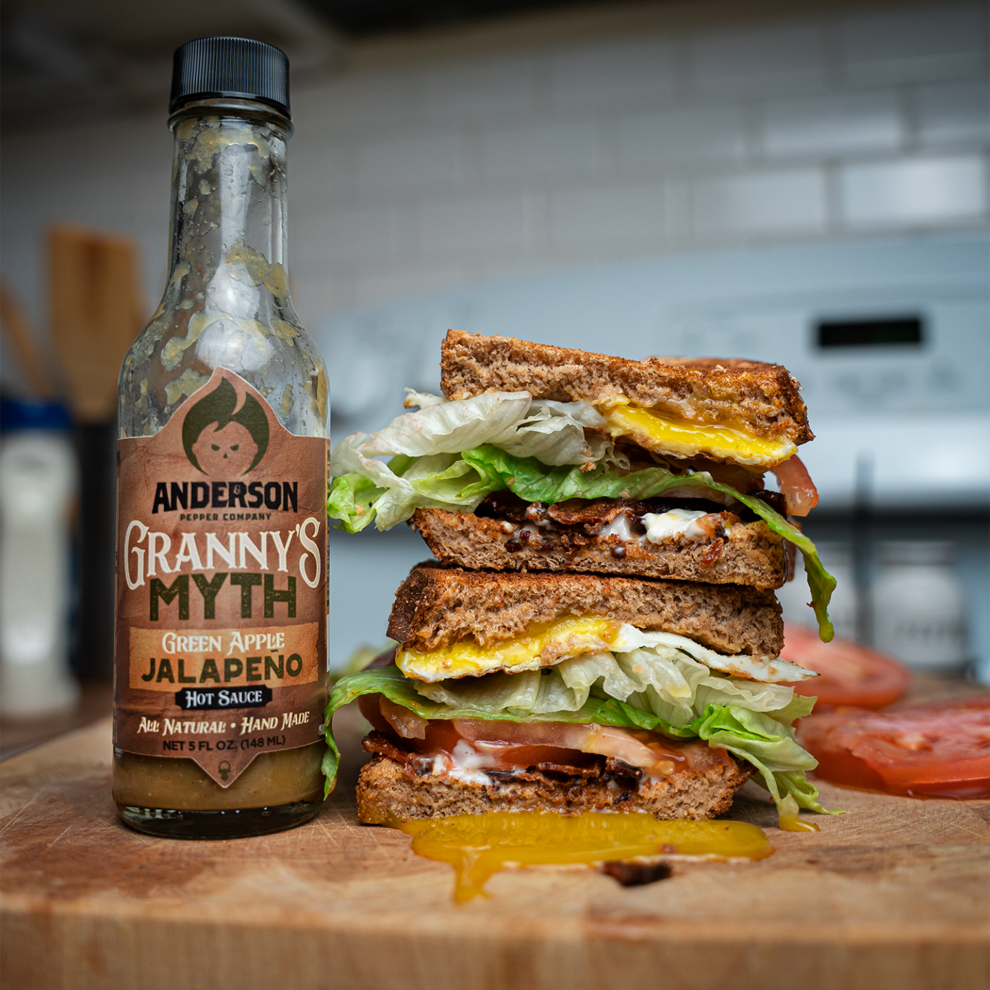 Today, Anderson Pepper Co. has four sauces: Don't Touch the Baby, a sweet and tangy habanero; Baby Daddy, a chipotle truffle that Anderson says pairs well with pork steaks, tacos and fajitas; Granny's Myth, a green apple and jalapeño affair excellent in chili or on sandwiches; and One Bad Mother, a pineapple reaper that makes the perfect topping for pizza or burgers. Plus, it offers a solo seasoning blend referred to as Reaper Ranch, which Anderson says is great as a rub for chicken or steak, a seasoning for popcorn, pasta or salad or even mixed with sour cream and used as a dip.
"I've tried to create products that are different from what's out there in the hot sauce world, flavors you can't get anywhere else," Anderson says. "The hot sauce market is pretty saturated, so I wanted to offer something unique but also versatile. Our philosophy on our products is that we're focused on flavor – not heat. The burn is important, but the taste is number one. Sauces that are too hot become a novelty, and I want people to use our products and then come back for more."