In the midst of the COVID-19 crisis, a group of local creatives are working to help those hit hardest in Kansas City's creative community, starting with the service industry.
Single Wing Creative, a collective of local designers in Kansas City, has launched a new line of T-shirts, hoodies, ball caps and mugs through its Emoji My City website, with 100 percent of the proceeds going to chef Howard Hanna's Crossroads Community Kitchen, which is helping to feed local service industry workers, first responders, children and the elderly. From there, Single Wing plans to collaborate with local artists, musicians and others to develop new lines of clothing to help support other creative industries hit hard by the impact of the coronavirus.
The group is made up of five local graphic designers and artists including owner and creative director Emily Elmore, graphic designer Liz Mehrmann, designer and creative Elliot Wiersgalla, web developer Grant Trahant and business operations and local food writer April Fleming (a frequent Feast contributor).
Chef-owner Howard Hanna was inspired by the work of José Andrés.
"It killed us to see all these hardworking people (friends, partners and colleagues) who are vital to the community, have always taken care of us by providing amazing service, now they're facing utter economic devastation. Right now, they need our support more than ever," says Elmore.
Each of the five partners knows many people in the service industry who have been impacted by recent layoffs from the novel coronavirus; that's why they decided to start with this group first.
"Two of our staff have partners that work in the industry that have been laid off, and three of the five of us used to work in the restaurant industry as bartenders and servers," says Fleming, who is helping to get the word out about this fundraiser. "We also have a lot of friends that are servers, chefs and bartenders, and most of them are suddenly out of work."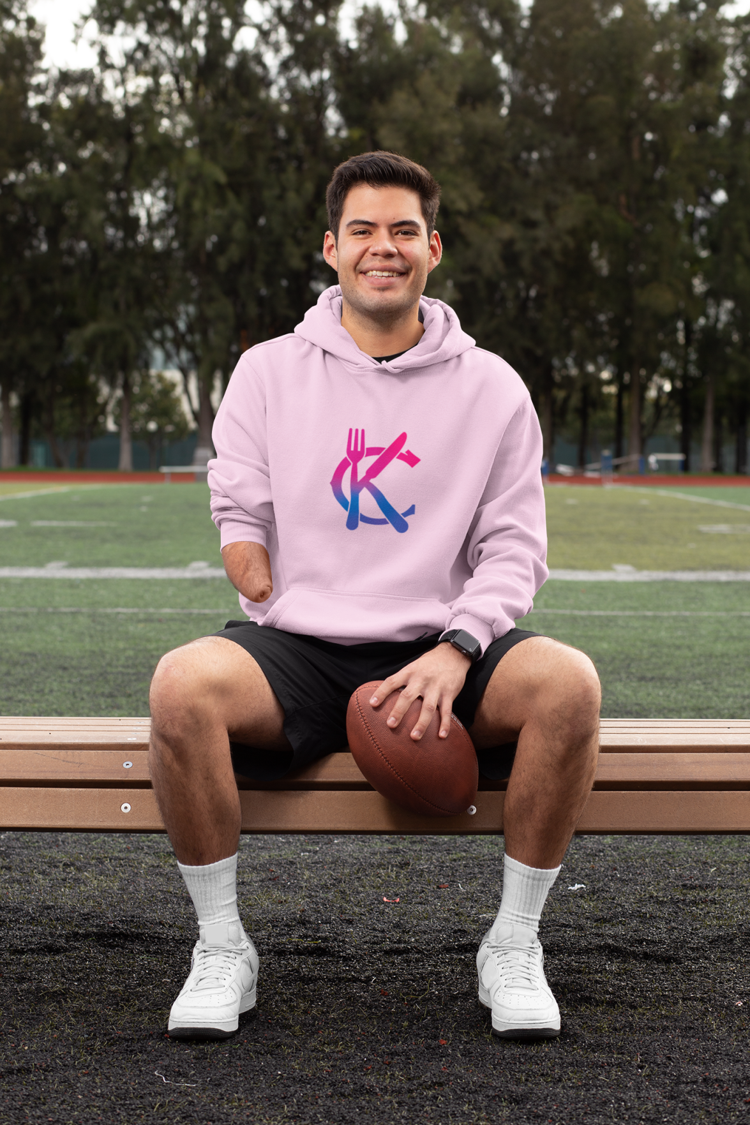 Single Wing Creative originally developed the Emoji My City website a few years ago as part of a fun Kansas City-themed sticker pack to use on Messenger for iPhone and Android phones. In February, the group started working on switching the site over to a web store with clothing and merchandise featuring its own designs. Much like the local restaurants that turned to carryout and delivery when the COVID-19 crisis happened, Single Wing pivoted. The creative group added a new line Kansas City service industry-themed clothing, featuring three different unique designs, to help raise money to support the restaurant and bar industry.
"We have been part of the Crossroads Art District for almost eight years, and a Kansas City business for over 10," says Elmore. "We work in partnership with local freelancers [and] small businesses, and host events to benefit resident artists, makers and musicians because these creative workers are what make the Crossroads unique and Kansas City so stellar. We plan to continue in this vein by transitioning to other beneficiaries that help individuals in these fields." 
When the benefactors change, new clothing designs will be developed and rolled out. Right now, Single Wing plans for the benefactor to change every couple of weeks. The group realizes the importance of being transparent with its fundraising goals, and will announce ahead of a change who the new benefactor will be so that supporters know exactly where their money is going. At the end of every donation period, they will give all of the proceeds raised to the charity or benefactor before moving on to the next one. 
"We chose to initially help service industry workers because currently there is no legislation to help aid the restaurant industry," says Elmore. "A majority of these workers depend on tips to pay bills and cover everyday expenses. With the Kansas City mandate to close all bars, breweries, taverns and restaurants [for in-house dining], there is no way they can afford to cover even basic needs." 
With that in mind, Single Wing Creative is working to help provide a warm meal to those who need it most.
Support the KC Industry Collection by purchasing clothing at EmojiMyCity.com, with funds right now going toward chef Howard Hanna's Crossroads Community Kitchen. You can also make a donation directly to the Crossroads Community Kitchen on its website.