At her new restaurant, a Kansas City chef is sharing as much love as she can.
It has taken chef Kim Cole and her husband, Clarence, 15 years to achieve their dream of opening Foodlove Café, which opened in downtown Kansas City on Aug. 13. Previously, the two focused their energy on Cole's catering business, Foodlove.
The restaurant blends food from her upbringing – which originally sparked her love for cooking – with her classic French training at the former L'Ecole Culinare. The vision of fusing different cuisines came from not one, but both of her grandmothers.
"My grandmother from Arkansas lived with us. And my other grandmother was European," Cole says. "I have various recipes from both grandmothers."
Those recipes – like her fried chicken, biscuits and greens – are no stranger to the Foodlove menu. One of the most popular dishes is the Big Mama's Fried Chicken, crispy Southern-fried chicken served with a French pan gravy. Other Southern dishes have also found their way onto the menu, like her banana pudding trifle and the barbecue ribs she serves on Wednesdays during lunch. And her signature dish calls upon her French flair: poulet and des poires, or butter-seared chicken breast with pears and béchamel. Other French dishes include the quiche Lorraine, loaded with bacon, onions, heavy cream and nutty Gruyere cheese, and her crêpes, stuffed with sweet cream cheese and served with fresh fruit.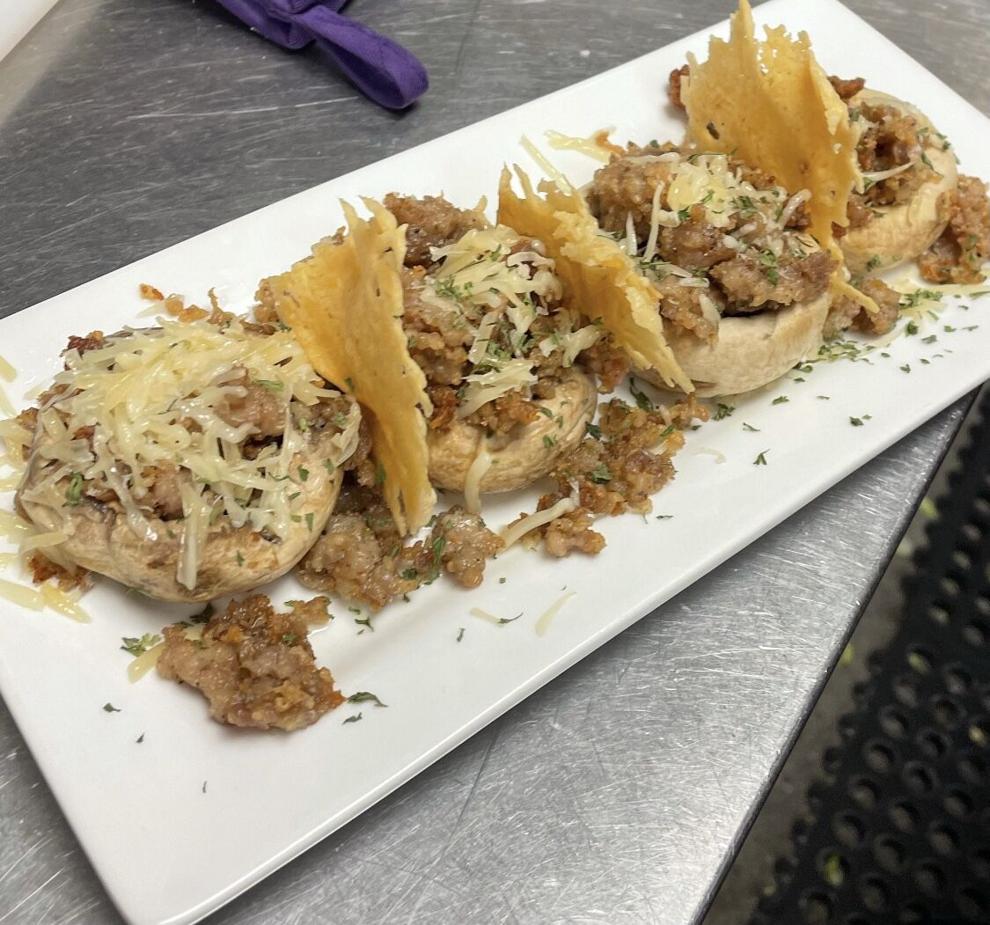 "We want the customer experience to be the total package of great food, service and [a beautiful atmosphere]," Cole says.
The restaurant, which can seat over 100 people between the interior and outdoor patio, is accented with bright colors: purple, pink and blue. The artwork decorating the space – which was all created by Cole herself – captures those same colors. And on an elevated shelf near the bar is something even more personal: a display of butterflies made from assorted materials, which serves as a memorial for the Coles' daughter, Suzanne, who died in an accident in May. The collection of butterflies was started with one of Suzanne's daughters, and Cole hopes to add more butterflies over time.
Foodlove Café is open Tuesday through Thursday from 11am to 10pm, Friday from 11am to 11pm, Saturday from 8am to 11pm and Sunday from 11am to 9pm.
Foodlove Café, 2101 Broadway Blvd., Downtown, Kansas City, Missouri, 816.800.5025, www.foodlovecafe.com