Deborah "Little" and Mary "Shorty" Jones, the two sisters behind Jones Bar-B-Q, have come up with an innovative new way to expand their barbecue footprint in Kansas City during these uncertain times.
In addition to offering carryout service Tuesday through Saturday from 11am to 3pm (or sold out), the two have added a vending machine out in front of their barbecue stand in Kansas City, Kansas. It's filled with their top-selling sandwiches, sides and sauces that people can purchase 24/7 to heat and eat at home.
"This allows our customers to enjoy our delicious barbecue during hours that our store is not open," Deborah, Jones Bar-B-Q's pitmaster, said in a release.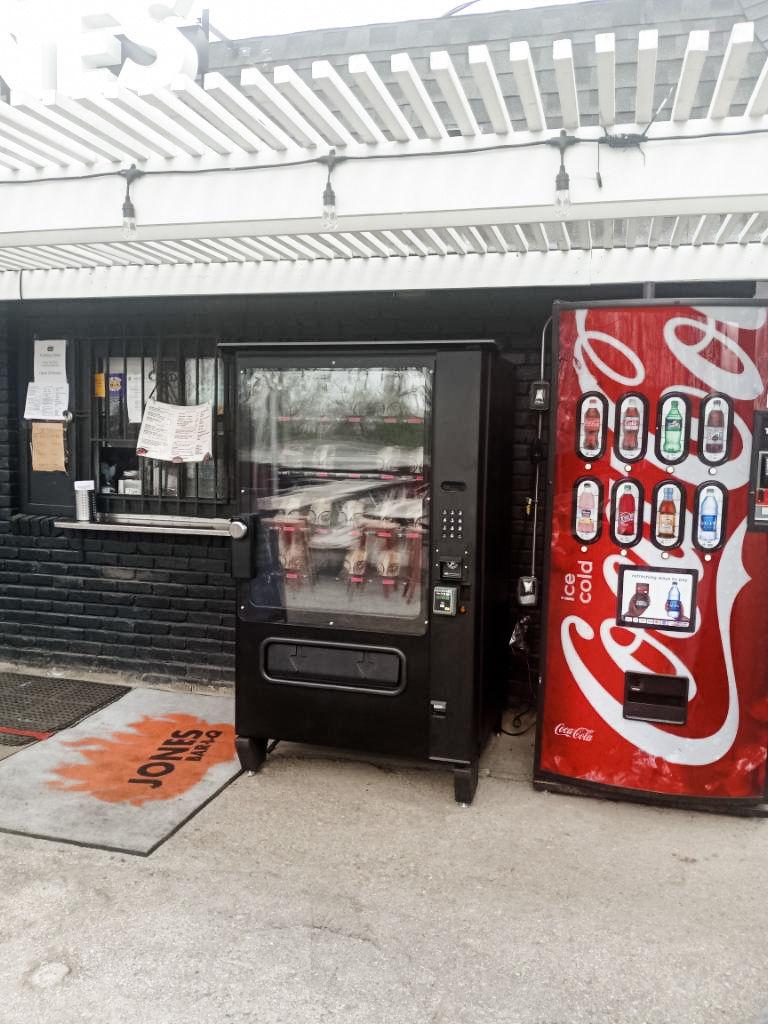 The temperature-controlled vending machine is stocked daily and includes Jones' top-selling items:
Chicken wings with side ($4)
Beef sandwich with side ($7)
Ham sandwich with side ($7)
Turkey sandwich with side ($7)
Rib tips sandwich with side ($7.50)
Combo sandwich with side ($7.50)
Burnt ends sandwich with side ($7.50)
Each sandwich is kept cold in the machine and comes with one side – potato salad, baked beans or coleslaw – already packaged in the box.
The dish continues to evolve through today's most respected and influential industry professionals.
The vending machine is temperature-monitored to ensure the items are properly stored and remain cold. It is also restocked daily, alerting the sisters when the supply is running low so that they can come in and restock.
Jones Bar-B-Q is a family business, a legacy started by their father, Leavy B. Jones Sr. After growing up in the barbecue business helping their father, the Jones sisters now carry on his legacy of smoking meats and making their family's secret BBQ sauce from scratch daily at a converted taco stand in Kansas City, Kansas.
Their famous barbecue sauce is now available for sale at the restaurant and online.
The sisters blew up on an international scale when they appeared on the Netflix's Queer Eye last summer; the Fab Five helped the pair revitalize the business and bottle and sell their sauce online. It appears that was just the beginning of many innovations to their barbecue business model.
"Our customers kept telling us they wanted to buy products in the evening, and we'll do anything to make our customers happy," Deborah said.
The Jones Bar-B-Que vending machine operates 24/7 and accepts credit and debit cards. Customers can also buy bottles of the sisters' world-famous barbecue sauce ($6) in addition to sandwiches and sides straight from the machine.
Jones Bar-B-Q, 6706 Kaw Dr., Kansas City, Kansas, 913.788.5005, jonesbbkc.com