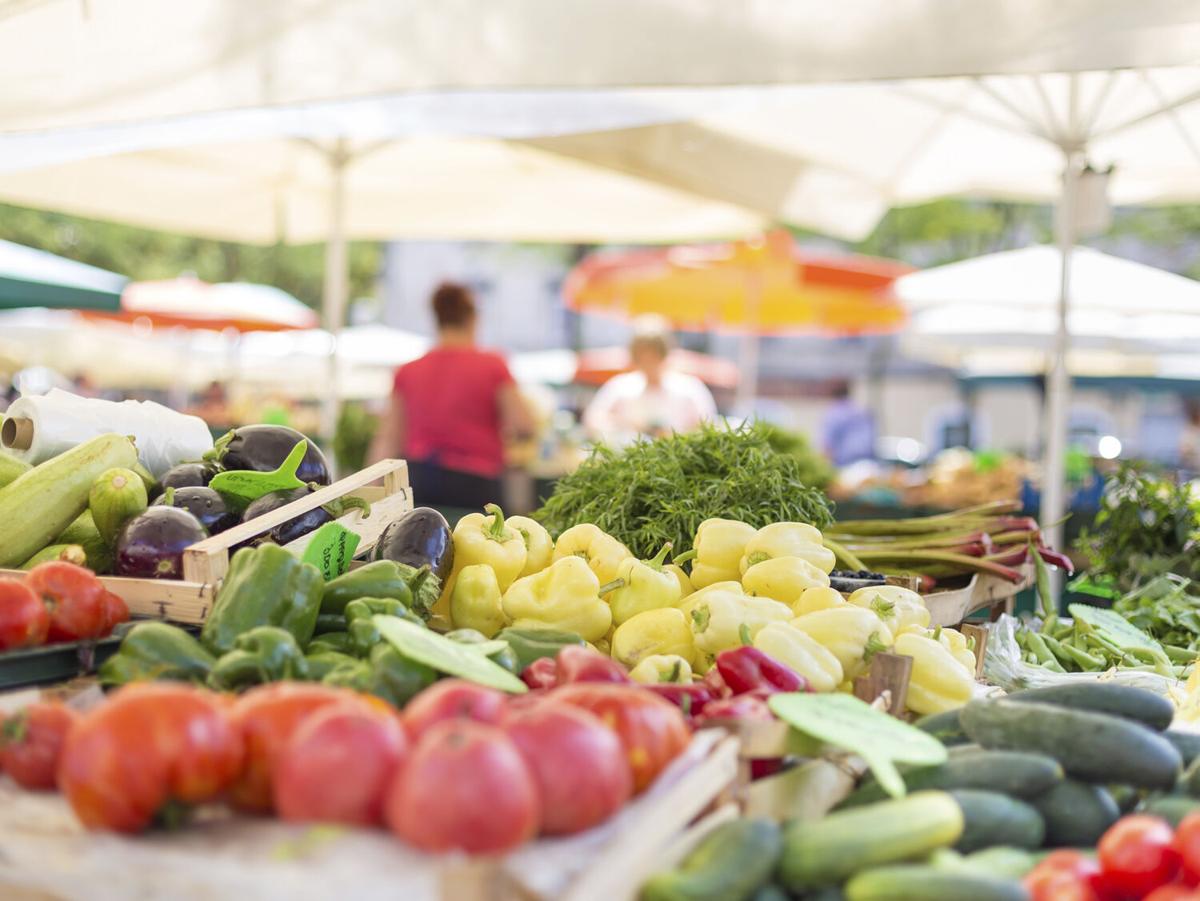 Celebrate the official start of summer this weekend by learning to cook with fresh produce, enjoy a wine slushy or plant a flower while you sip on a cocktail. 
Friday
Grand Opening of BeerSauce Shop Kansas City 
"Enjoy several rare premium craft beers on draught, as well as an ultra limited BeerSauce collab beer release of our award-winning Silk Pajamas Milkshake Fruited Sour!" From 11am to 10pm. 
Saturday
Cooking Fresh Seasonal Produce From the Farmers' Market at the Culinary Center of Kansas City
"We know how easy it is to be seduced by tables full of colorful, farm-fresh seasonal produce. You want to grab all you can, but sometimes it can be a bit overwhelming, and we aren't sure exactly what to do with them, or how to make the most of them. Don't worry… we've got you covered! Join today's seasoned CCKC culinary instructor Chef Gary Hild as he shows you exactly how it's done by teaching some of his favorite recipes using fresh, seasonal produce. The dishes taught will be totally dependent on what makes Chef jump up and down at the farmers market this week, but we can tell you that whatever he chooses, it will be delicious!" From 10am to 12:30pm. Tickets are $60.
Patriot Punch Wine Slushes at KC Wine Co. 
"It's the unofficial start to summer, a moment where we all take a break to enjoy the freedoms that we've come to appreciate living life here in the United States. Those liberties, the opportunity to have libations amongst the company of friends, came at a hefty cost. In order to honor those who've paid the ultimate price for each of us, we've created an exclusive Patriot Punch available only on Memorial Day Weekend at the vineyard. Make your plans to unWINEd with us at the farm and don't forget to set aside some time to honor the men and women who fought and died to protect our freedoms here in the homeland. Patriot Punch, and our selection of Midwestern crafted wines and spirits, are available only to guests ages 21 and over. Please drink responsibly." From noon to 9pm. 
Sunday
African Dream Cuisine Pop-up Restaurant
"Taste the flavors of authentic West African cuisine brought to you by owners Neba Ngwa and Stella Musongong. You will have the opportunity to sample a wide variety of delicious dishes prepared with vegetables, roots, grains and leaf spices that work together to create the traditional flavors of West Africa, accompanied by meat, chicken and fish. Come to this pop-up restaurant in The Kitchen at the Lenexa Public Market, and let Neba and Stella share their African Dream with you." From noon to 7pm. 
Summer Grilling Cupcake Decorating at Muffin Top Bakery
"We will be decorating cupcakes. Summer grilling themed! Participant will color their buttercreams, prepare icing bags and tips, decorate cupcakes along with host, as well as some free decorating time at the end! This also includes a ticket for ONE free drink per paid ticket. (Can of soda or water) Approx. 6 to 8 cupcakes per participant." From 2:30 to 4:30pm. $35 per person. Ages 8 and under must be accompanied by an adult. 
Sunday Soiree at Of the Earth Farm Distillery
"May 30 is Water a Flower Day... We aren't really sure why but we love any reason to celebrate! Come on out to enjoy our tasting room & farm views but while you are here, plant a flower you will get to take home and water. We will have pots for you to decorate and a variety of blooms to choose from." From 3 to 6pm. Free flower pot and flower with the purchase of any cocktail.